Bringing light through education and ministry 🌞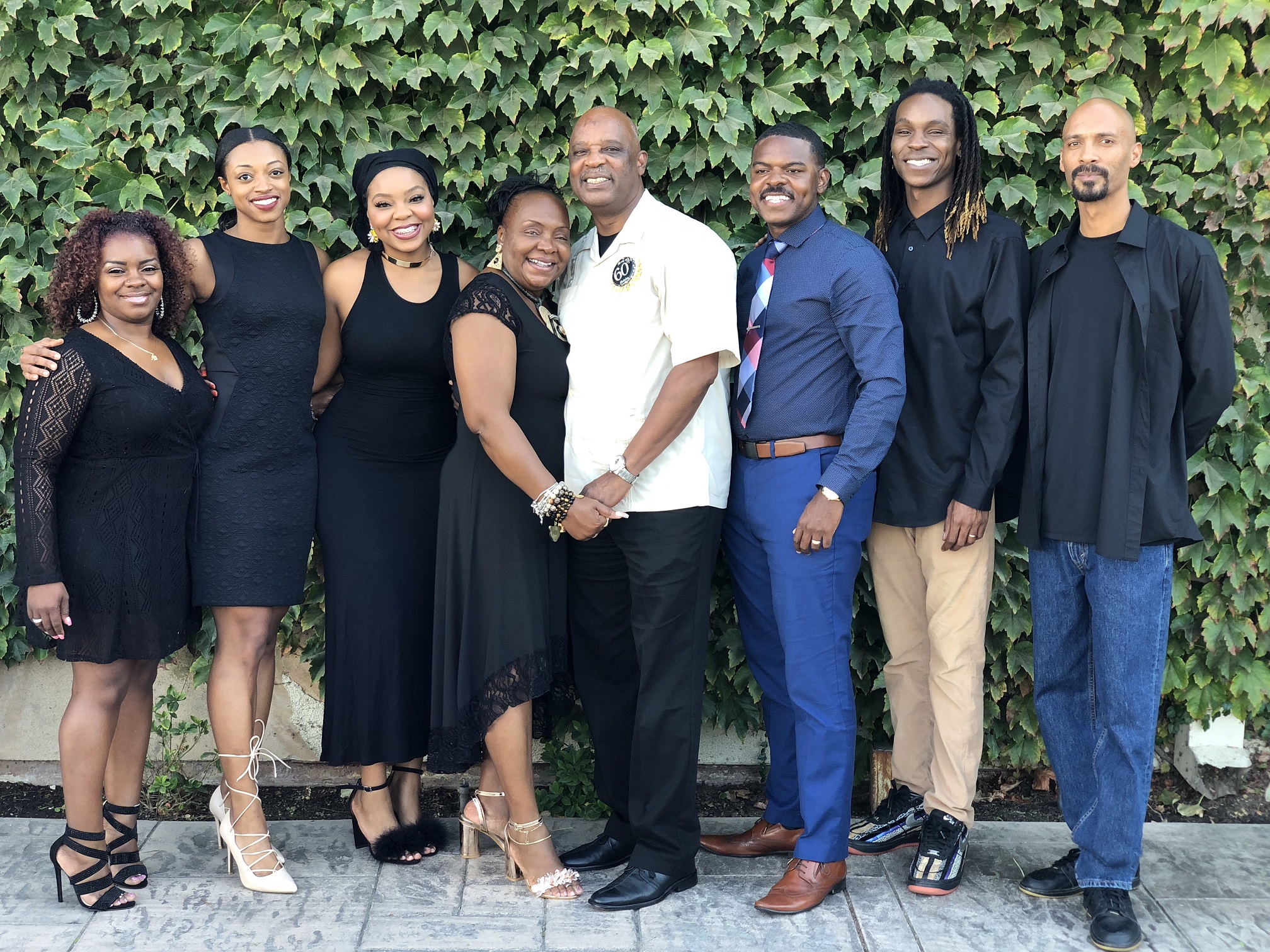 Bringing light through education and ministry 🌞
Steven Watkin
1998 MA in Education: Administrative Services
1991 BA in Business Management / Information Systems
Executive Director of Outreach and Early College at Bakersfield College
Steven Watkin uses his jobs as pastor and school administrator to serve God and bring light to people.
As Bakersfield College's (BC) Executive Director of Outreach and Early College, Steven oversees student recruitment and the early college program (a program allowing high school students to get college credit). Under his leadership, BC recruits up to 6,000 students each year.
Realizing that these students are not just numbers, Steven goes above and beyond to make profound differences in their lives. One such student came to BC shortly after leaving a gang. His family had a history of gang involvement, and his uncle introduced him to gang activity at the age of 11. After finally leaving that behind, the student was an outsider both to gang society and regular society. Thankfully, in the student's words, Steven stepped in as a role model and father figure.
The two met when the student stood in the hallway, frustrated over an admissions situation, and Steven ran into him. After helping resolve that issue, Steven maintained the relationship and stood by the student through many other trials: helping him manage anger, providing tools to help him through school, rescuing him after he was mugged and even getting him a lawyer during a trial over keeping custody of his daughter.
"He's the only person who did something for me," the student said. "He treats me just like a human being."
FPU (then called Fresno Pacific College) guided Steven into the administrative field. After supporting himself through 30 units, he was laid off from his job. Greg Camp, a faculty guide and friend who worked in Financial Aid at the time, led him to an on-campus admissions job, and the rest of his career followed from there. Steven has worked in admissions roles at FPU, CSU Fresno, CSU Bakersfield and BC, building recruitment programs from the ground up at the latter two institutions.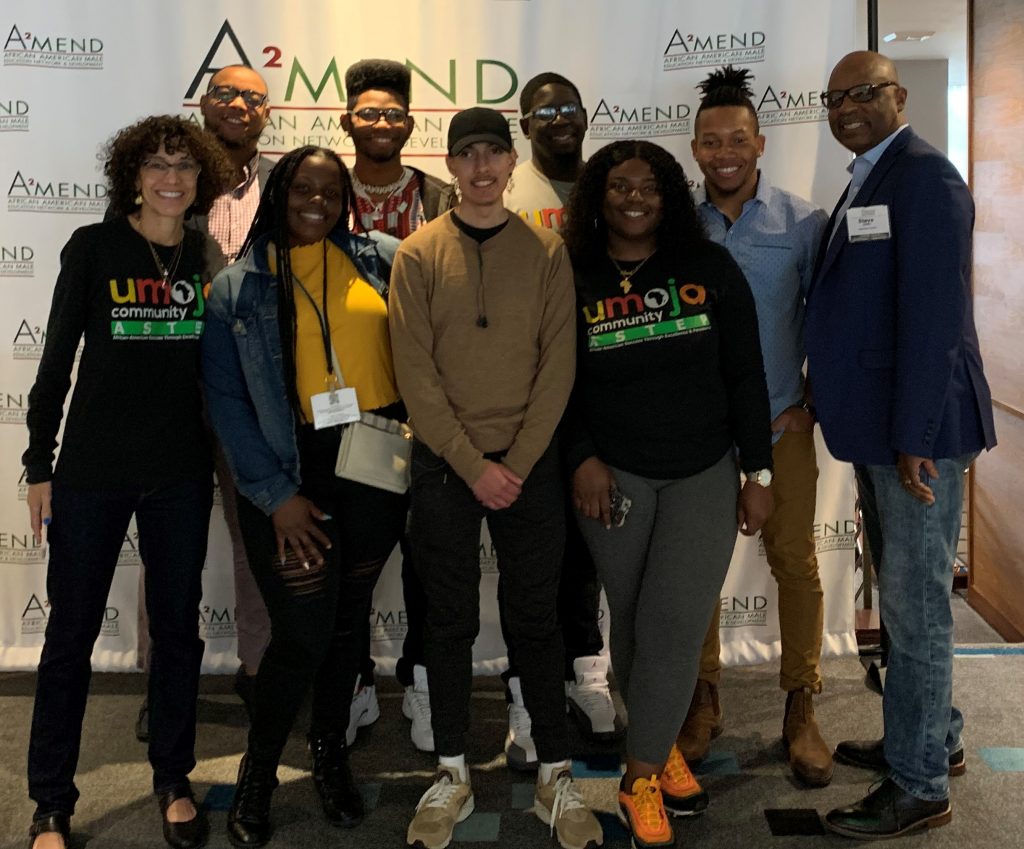 On top of that, Steven was asked to lead BC's African American Initiative, a program focused on providing tools and resources for African American students. Recent events have given him unique opportunities in this role. After witnessing the horrifying death of George Floyd, Steven created #LightACandle: A Juneteenth Conversation, a two-week period when BC students, faculty and staff came together to talk openly about race, express their emotions and attend peaceful protests. A month later, discussions continue throughout the BC campus.
"It allowed the Bakersfield College community to be part of the larger community in Bakersfield…. It allowed the community to receive Bakersfield College as trying to be as proactive as possible," Steven said.
Not just an administrator, Steven is a minister. In 2012 he got a surprise phone call informing him that a church in Arvin had voted him as pastor after their former pastor's death. The small, rural church has grown from 10 to 50 members since Steven accepted the role.
Sunday service is not the end of Steven's ministry. For many years he ministered at Bakersfield Rescue Mission twice a week, developing relationships with homeless people through simple conversation. He and his wife of 32 years, Kimberly, also provided services for inmates at the prison where she worked, complete with worship and preaching. Many people from these populations have turned to Christ, and some have even become members of the church in Arvin.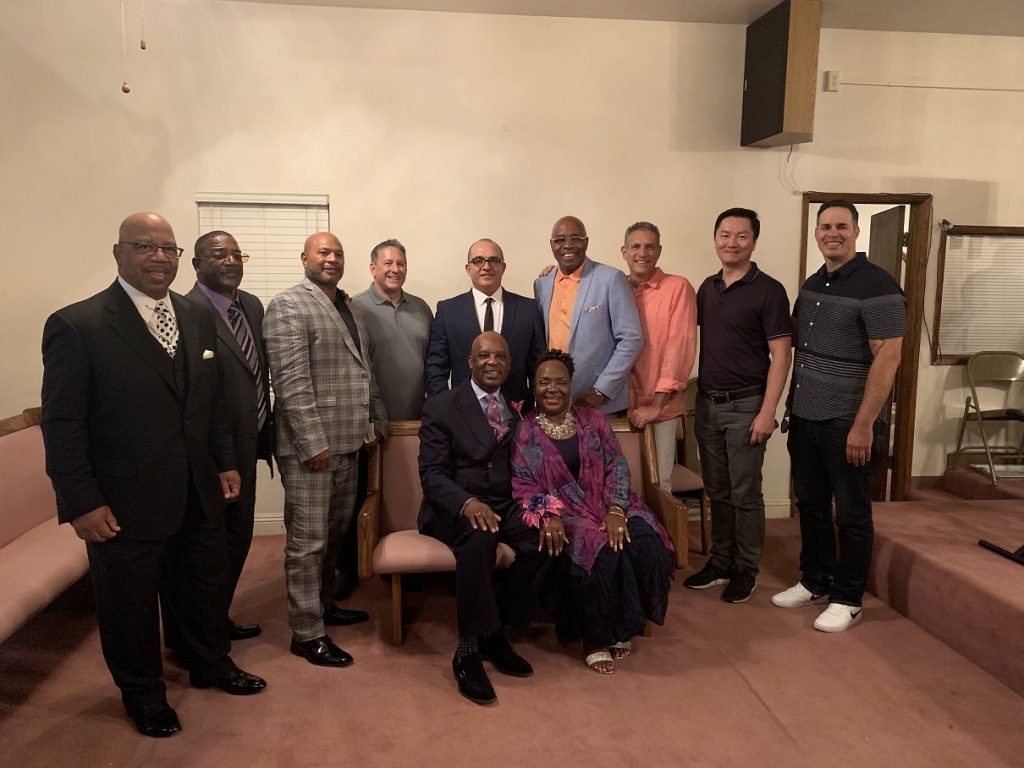 Steven credits FPU for his skill set as both an administrator and pastor. On the professional side, he learned to focus on details and communicate professionally. Just as important, he got training in developing relationships, following on inspiration and building teams. "How I treat my staff today is how we treated each other at Fresno Pacific," Steven said.
In all that he does, from college administration to church pastoring to enjoying the six children and nine grandchildren he and Kimberly share, Steven is motivated by a desire to serve and give back to the community. "I get the most enjoyment of serving God and seeing people in all levels, see their lives change because of the Gospel," he says.
Not receiving our monthly Alumni eNews to your inbox? Sign up here.