Shining a Light in the Dark
Shining a Light in the Dark
Tim Dunham
2014 BA in Christian Ministries and Leadership
Lead Pastor at Fresh Wind
Correctional Sergeant at RA McGee Correctional Training Center
"God calls us to be light for individuals going through dark spaces," Tim Dunham says. In his work as a pastor and corrections officer, Tim has often been that light for others. But he also knows a thing or two about walking through dark spaces of his own, about navigating the events that rock us to our foundations and test our faith.
It was 2014, and Tim had recently graduated from FPU's degree completion program with his B.A. in Christian Ministry and Leadership. He and his wife, Cedina, already parents to sons Tim and Noah, were expecting their third child. Voice tinged with sorrow, he recounts how at 22 weeks into her pregnancy, Cedina went into pre-term labor and delivered their daughter, Selah Arianna Marie Dunham, who "took one breath and passed away," Tim says.
"It was a devastating time for us; a struggle, very challenging," he recalls. "A crisis can draw you closer and bring you together or tear you apart." Their loss, he says, "brought us closer as husband and wife and really fortified our faith."
It also, inadvertently, took Tim's career in a new direction.
As a student, Tim had planned to follow his father and grandfather—both pastors at God's Throne Baptist Church in Stockton—into ministry. When he initially transferred to FPU from Bethany University in 2006, it was with the intention of pursuing a degree in biblical studies.
But in the aftermath of his family's loss, a friend encouraged Tim to pursue law enforcement, citing the stability of the profession. "It took two years to apply and get through the process," he says, "but I was doing it for our baby girl that we lost."
As a corrections officer, Tim helped some of the most vulnerable members of society take steps toward life outside of prison.
While working as an education officer at Tracy's now-closed Deuel Vocational Institution, he monitored and encouraged inmates as they pursued their GEDs. "Over my short career, I've had the privilege of seeing transformation even within that system," he says. Seeing them succeed, and in some cases reunite with their families, was a "real joy."
Tim also worked with inmates in mental health facilities and, in mid-2020, volunteered to be part of a strike team assigned to the historic San Quentin State Prison bringing relief to other correctional staff afflicted with COVID-19. "I learned a lot about communication and how to interact with different populations. Death row is a very different dynamic; it challenged me in the way I communicate and interact, but it helped shape my career as a peace officer," he says.
Now as a sergeant at RA McGee Correctional Training Center in Galt, Tim leads the recruitment team and trains others to be peace officers. It's a new role, one he enjoys because it allows him to teach and see new recruits "go from civilian to law enforcement officer." He's also a part of his organization's peer support team, which connects individuals in crisis with counseling and other resources.
As a correctional officer, Tim considers his work with inmates and colleagues an opportunity to practice his faith. "It can be something as simple as a smile or, 'Hey, good morning, how you doing?'" he says.
"There's certain things we can't say or do given the professional environment, but I can give you a smile, hope things get better, have a conversation with you that displays my faith through my actions and the things that I do," Tim says. "You don't have to have a huge sign to make an announcement about your faith to be the light and who God's called you to be."
Also a light in his faith community, Tim carries on the family tradition of ministry as founder and lead pastor at the Stockton-based Fresh Wind, which describes itself on its Facebook page as "a dynamic community devoted to developing Christian Disciples."
"I spent some time as an assistant pastor to my dad," he says. "I'm grateful for the time and experience that was shared there, but really felt a calling on my heart to look at ministry differently and pursue it from a different angle. God put it on my heart to give people a space where they can connect on a more practical level and engage with more everyday life types of interactions."
With that inspiration, Tim and Cedina created Fresh Wind Stockton. Established just prior to the onset of COVID-19, it quickly moved online, where it hosts Bible studies, conversations about parenting and relationships, and online conferences and prayer retreats.
The ministry also partnered with other Stockton-area organizations to connect members of its community with resources and distribute free personal protective equipment during the height of the pandemic. "It's been a blessing, I believe, to this area," Tim says. "We are still a very small ministry but are projecting to resume in-person gatherings where we gather for Bible study and worship."
Beyond his work and his ministry, Tim finds light in his family. He and Cedina celebrated 15 years of marriage in May. Sons Tim (14) and Noah (11) are "sports obsessed" and daughter Serena (8)—their "miracle child" after the loss of Selah—is "such a ball of positive energy as a dancer." Selah, he adds, "holds a very dear place in our hearts, and every year on her birthday we do something special and significant to continue to honor her life."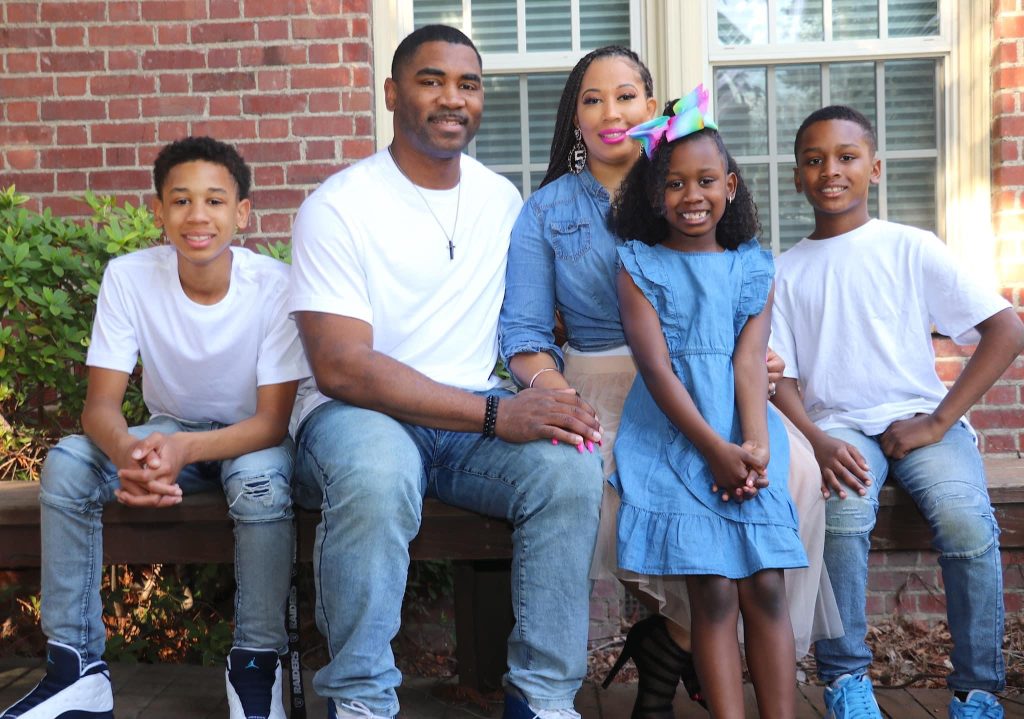 While his ministry looks a little different than that of his father and grandfather, Tim wouldn't have it any other way. "Being a third-generation pastor, you can get caught up in the mindset that it runs in the family," he says.
But Tim understands God called him back to Stockton not just to be part of a family legacy, "but to be as impactful as possible for the kingdom of God. "It's been a fruitful career," he says, "and I've seen a different angle of ministry while working within the correctional system I'm currently a part of."
Not receiving our monthly Alumni eNews to your inbox? Sign up here.