A World-Cup experience for Valley youth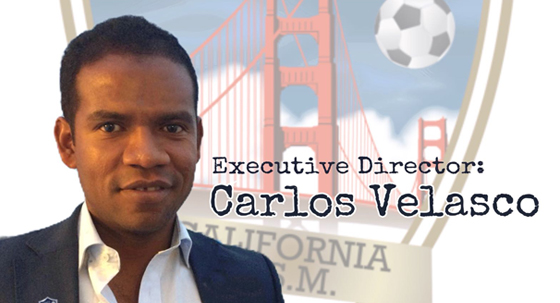 A World-Cup experience for Valley youth
Carlos Velasco
2010 MA in Individualized Studies
2008 BA in Business Administration: Finance
Executive Director of California Youth Sports Management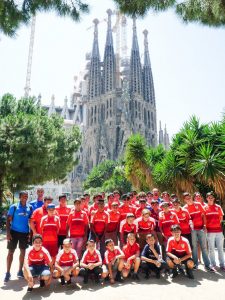 Whether or not any of his players ever take the field for a future World Cup—the 2018 FIFA World Cup is taking place right now in Russia—Carlos Velasco offers Valley children the opportunity to play soccer, experience other cultures and make professional connections in foreign countries as founder of California Youth Sports Management (CYSM).
After playing as a Sunbird and six years as an assistant soccer coach at FPU, Carlos founded CYSM in 2013 to impart his skills to younger generations. Though there are tryouts, the team is open to anyone who really wants to join. "For me, what is important is they have the fire to participate in the program," he says. "It's not so much how good they are…but they have a love for the game and they want to explore."
Each year Carlos' team spends several months training before heading overseas to play in youth tournaments. These trips let players test their skills against teams around the world, picking up new ideas and strategies. In addition, they are exposed to other cultures, develop different perspectives and learn to appreciate what they have. This year, the team of 36 traveled to Spain from June 20 to July 3 for two youth tournaments: the Yellow Cup and the Girona Cup.
Carlos discovered his passion for soccer at age 5, playing on the streets in his hometown of Guayaquil, Ecuador. When he was 14, he joined his first organized team. While at college in Escuela Superior Politecnica, he heard about a United States soccer program. Although he wasn't excited at first and only attended as a favor for a friend, the presentation convinced him to apply for several colleges in the U.S. After three semesters at Lindenwood University in St. Charles, MO, he decided to apply elsewhere. FPU Coach Jaime Ramirez responded to his email, and gave Carlos a week of tryouts in July 2004. He applied for enrollment that fall and transferred in the spring of 2005.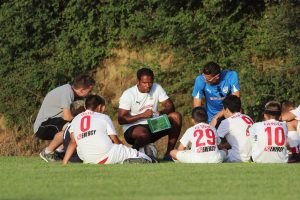 Fresno Pacific has played a significant role in what Carlos does today. Interacting with classmates of diverse backgrounds fostered a concern for society and youth beyond his close family and friends, and seeing Ramirez care about his team not just as players but as individuals made Carlos seek to do the same. The skills that he learned at FPU help him effectively interact with his youth team, and his experiences have made him want to provide others with the opportunities he was given.
Carlos did just that May 7-13 when he and Ramirez set up an ID camp in Ecuador. At ID camps, players showcase their skills in front of professionals and create connections. Carlos' camp gave the opportunity for children from low-income families to make it to the professional leagues, though he knows very few will make it to the top. "My hope is that even if the kids don't make it to be pro, at least they're getting quality training. They're getting great experience and traveling abroad," he says.
Carlos' motivation comes from a desire to strengthen the coming generation. He hopes his passion for soccer rubs off on his team and inspires members to become the best they can, changing their lives whether or not they make it to the top.
"Soccer and the opportunities I was offered changed my life," he says. "I want to offer these opportunities to kids from low-income families and neighborhoods like I was at one point."

By Francesco Parisi (current student)
Not receiving our monthly Alumni eNews to your inbox? Sign up here.