Seafood, PG&E and FPU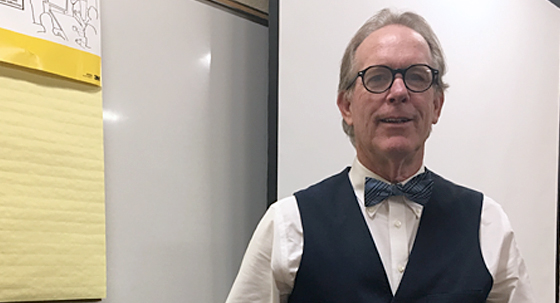 Seafood, PG&E and FPU
Barry Stillwell, Ph.D.
2003 MA in Leadership
1999 BA in Management & Organizational Development
Clovis Clipper Crab Co. owner, FPU adjunct professor and retired manager at PG&E
What do seafood, PG&E and FPU have in common? The answer: Barry Stillwell.
Barry has a dedication to new experiences and education that has led him from working as a PG&E warehouseman to running a seafood business and everything in between.
In 1983, as a single parent of 4- and 2-year-old daughters, PG&E hired Barry as a warehouseman. Less than six months later his boss's father passed away and Barry was asked to fill in for a few days. That "few days" turned into the rest of his career, thanks to Barry's ability to learn and willingness to work. "If you want to move up in a company, you learn the paperwork and do all the dirty jobs nobody else wants to do," he says with a laugh.
Becoming a manager prompted Barry to enter FPU's degree completion program and earn a bachelor's in business leadership—he wanted to catch up with his coworkers. He continued all the way through to a doctorate from Cappella University. The skills and knowledge he gained allowed Barry to continue to climb the company ladder, and in 2000 he was transferred to the Bay Area, where he remained until moving back to Fresno after his retirement in November 2014.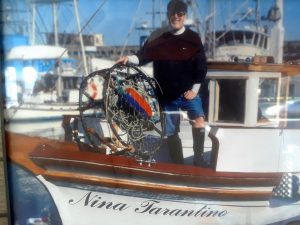 While in the Bay Area, Barry began a side career in seafood. In 2005, he bought a fishing boat called the "Nina Tarantino," the name of the great-great grandmother of the owners of a nearby restaurant where he sold his crabs, fish and lobster. Today he brings the seafood down to the Valley and sells it at the annual farmers' market in Clovis.
Still trying to stay busy, Barry teaches as an adjunct professor at FPU's North Fresno, Visalia and Merced campuses. So far he has taught a leadership class, three marketing classes and a business strategies and policies class.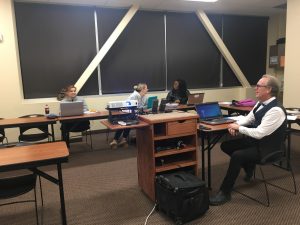 Sometimes Barry takes people for rides in his boat, starting with a man and his son-in-law. During the ride, Barry discovered the man had been a submarine captain in World War II. This was his first time under the Golden Gate Bridge since then, and it was quite an emotional experience for him. Barry and his daughters also put the boat to use by having weddings under the Golden Gate Bridge. Barry is an ordained minister, and one of his daughters takes the wedding photos.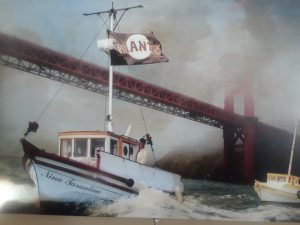 From managing departments at PG&E to running a seafood business to teaching at a university, Barry has done a little of everything. His hard work and commitment to learning new skills allowed him to have these opportunities, and he hopes to serve as an inspiration to others.
By Francesco Parisi (current student)
Come meet Barry at FPU's crab feed on Saturday, January 20, 2018.