A Love for Water Polo, A Dream for Olympic Gold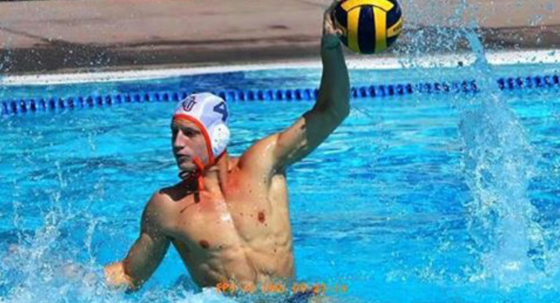 A Love for Water Polo, A Dream for Olympic Gold
Daniel Seymour
2016 BS in Kinesiology
What does every athlete dream of? Playing for their country at the Olympics and playing professionally, of course!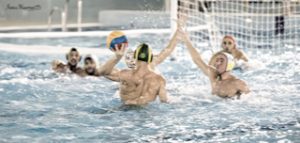 Recent alum Daniel Seymour is living part of his dream and striving for more as he lives in Spain and plays water polo at that country's highest division. He is living in the historic city of Pamplona until the end of the season in May 2018. "I am focused on having a successful season here," Daniel says, "and I am working towards an invite to train with the U.S. national team this coming summer."
Daniel began playing water polo at the age of 14. He fell in love with the sport so much so he went on to play on a scholarship at Fresno Pacific University. "FPU gave me the chance to learn and grow as a player," Daniel says, "there was never a time I wasn't happy to train and improve, or to help others achieve their personal goals in the pool."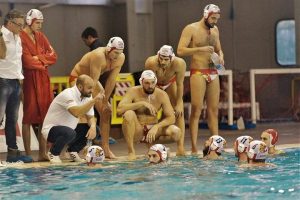 While a Sunbird, Daniel was a three-time All-American and still holds FPU records. Since graduating, he has taken several steps toward his Olympic dream. In the fall of 2016 Daniel spent seven months playing professionally in Italy. During the summer he worked as the strengthening and conditioning coach for the Corona del Mar High School boys' water polo team in Newport Beach, CA. "I love getting to be around the sport I love, even in the off season. I've been able to teach what I have learned," Daniel says.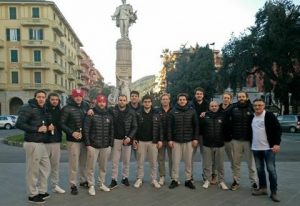 Playing internationally has brought Daniel lifelong friends, knowledge of diverse cultures and encouragement from his teammates as he pursues his dream of being on the U.S. Olympic water polo team. Because Daniel plays left-handed, he offers valuable and rare skills. He hopes this is something that will continue to be advantageous to his pursuit and the teams he plays for.
"I feel very fortunate and blessed to be where I am at. I am humbled by each step and it is amazing to see my dream unfolding," said Daniel.
Other than playing and coaching water polo, Daniel enjoys surfing and being with his family.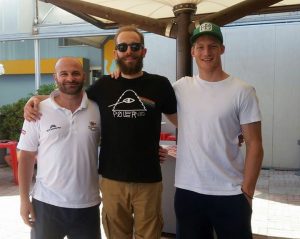 By Rachel Eyo (Catrina, BA '16)