A big impact from a small ad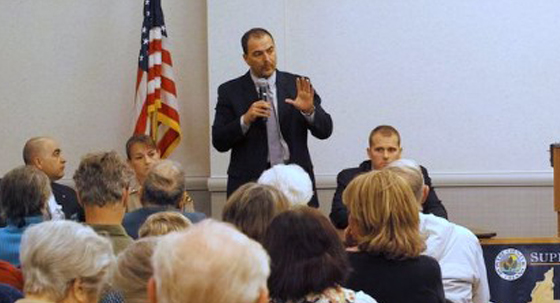 A big impact from a small ad
Cliff Downing
1991 BA in Liberal Studies
Juvenile Division Director for Fresno County Probation Department
Shortly after Cliff Downing graduated he saw an advertisement in The Fresno Bee for a group counselor position at the Fresno County Probation Department. Almost 25 years later, he is still with the Probation Department as a Probation Division Director currently overseeing the Juvenile Division.
Since Cliff majored in liberal studies and minored in psychology at Fresno Pacific, he had much to learn on the job in probation as he was not a criminology major. But he remembered professors who encouraged him to serve by the example of their support. "As you grow in the hierarchy, you need help from others," he said, "I can't take all the credit for all that I have accomplished."
Faculty went out of their way to help. Cliff remembers Leslie Mark (M.Div., emeritus biblical studies) taking him to the library, and Gary Nachtigall (emeritus geography) and Robert Enns (Ph.D., emeritus sociology) assisting him with his studies and all three attending his soccer games. "The professors really wanted to see their students succeed," Cliff said.
In the justice system, Cliff has been able to implement the support and willingness to counsel young people he first saw modeled at FPU. He works with other organizations, victims and their families and the community at large to create a difference in the lives of youth. "Every day is different, it's challenging, but I enjoy the human factor of engaging with the people," he said.
Two projects that Cliff is most proud of are restorative justice and transition planning for youth. Restorative justice emphasizes the need to repair harm done to crime victims through a process of mediation and victim empowerment. Transition planning assists youth who are integrating back into the community from a custodial setting. Both of these programs have made a positive impact on youth, victims and the community.
Not only did Cliff's professors demonstrate this kind of attention, but soccer coach Jaime Ramirez invested in him both on and off the field. Jaime has been a great coach, mentor and dear friend. Cliff remembers receiving a Bible from the athletic department at the end of his senior year—the same Bible he takes with him today to The Well Community Church with his family.
These days Cliff is often on the main campus with his wife Melissa and son Brady to cheer on the men's soccer team. Brady is a huge fan and personally knows many of the players because of his attendance at soccer camps and soccer games over the years; he has often been a ball boy. The family also enjoys the outdoors, vacations and seeing Brady play both baseball and soccer.
Because people at FPU invested in Cliff, he does the same for young people who need support.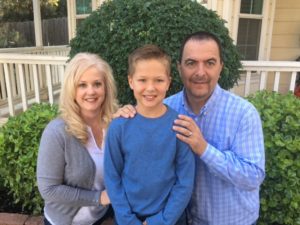 By Rachel Catrina (BA '16)