A mission forged at FPU guides a life of service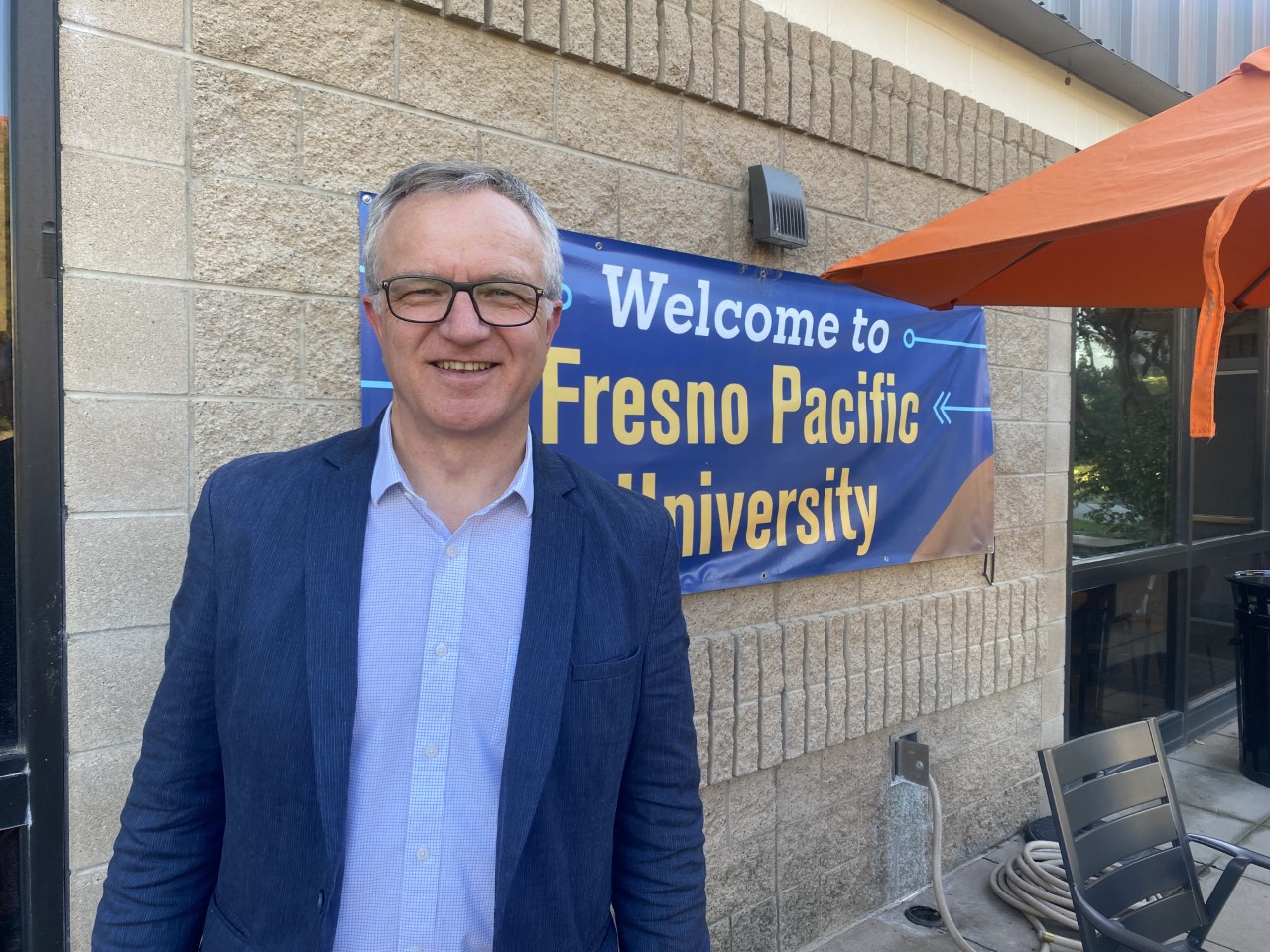 A mission forged at FPU guides a life of service
Johann Matthies
1989 BA in Social Sciences
1993 MA in New Testament
European Mission Development Director and Regional Team Leader for Europe and Central Asia for Multiply (the mission arm of the MB church)
Johann Matthies (BA '89 MA '93) once talked for hours with Vladimir Putin on a night train speeding across the Soviet Union. Years later, Johann would cite this Putin "connection" to put off suspicious secret police officers questioning him about his activities in Russia.
To say that Johann has had an interesting life – and has seen God guide and bless him – is a major understatement. He has devoted that life to sharing God's blessings with others, drawing on an identity forged at Fresno Pacific. "Here my belonging and my Mennonite history were validated," Johann says.
Today, he lives in Germany and is a leader in Multiply (formerly MB Mission) working in Europe and Central Asia to mobilize partners, churches and schools for world mission. He also serves on the board of the Evangelical Alliance in Germany, a position of national church leadership. Johann, 58, visited Fresno last fall and connected with many old friends at FPU.
Hardship and faith
The terrors of war led to Johann's birth in 1964 in Kazakhstan, then part of the Soviet Union and now an independent country. His parents and grandparents – Germans living in Russia – faced persecution and deportation when Germany invaded Russia during World War II. Johann's mother, then a child, was loaded into a railway cattle car and shipped east to Kazakhstan; her sister died during the journey. After the war, Johann's parents met and married in Kazakhstan, had eight children and lived in poverty. But their trust in God remained vital. "It's a testimony to how faith can thrive on the margins of society," he says.
In 1974 – when he was 9 – Johann and his family left Kazakhstan. They first moved to a Muslim village in the Caucasus region of the Soviet Union and lived in a 300-square-foot clay house. "It was quite archaic," he says, with women deferentially standing whenever men passed. In 1977, the family moved to Germany, where Johann made a life-changing decision.
He had intended to become an auto designer until his grandfather played a tape on Johann's birthday about two different paths in life. He either could pursue the material things that poverty had denied him, or he could serve God. Johann felt God asking him to compare automobiles to the 3 billion people who don't know the Gospel. "It was a no-brainer," he days, "At 19, I gave my life to Jesus one more time."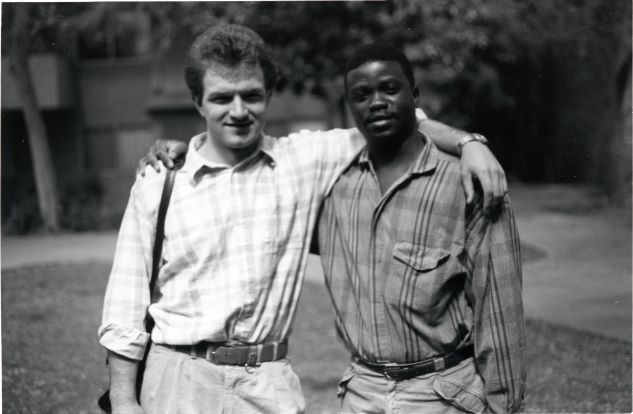 Soon after he enrolled at FPU, where he served as international student body president and did stand-up comedy. Johann had to make cultural adjustments, though. He stuck to his long pants in the summer heat because of his conservative upbringing. Yet on a student trip to the ocean, he wore what all German men wore at the beach in the 1980s: a small triangle of cloth Americans call a Speedo. "I came back from that trip and thought, 'What's the point in wearing long pants when everyone has seen me in a Speedo?' " Johann says, chuckling.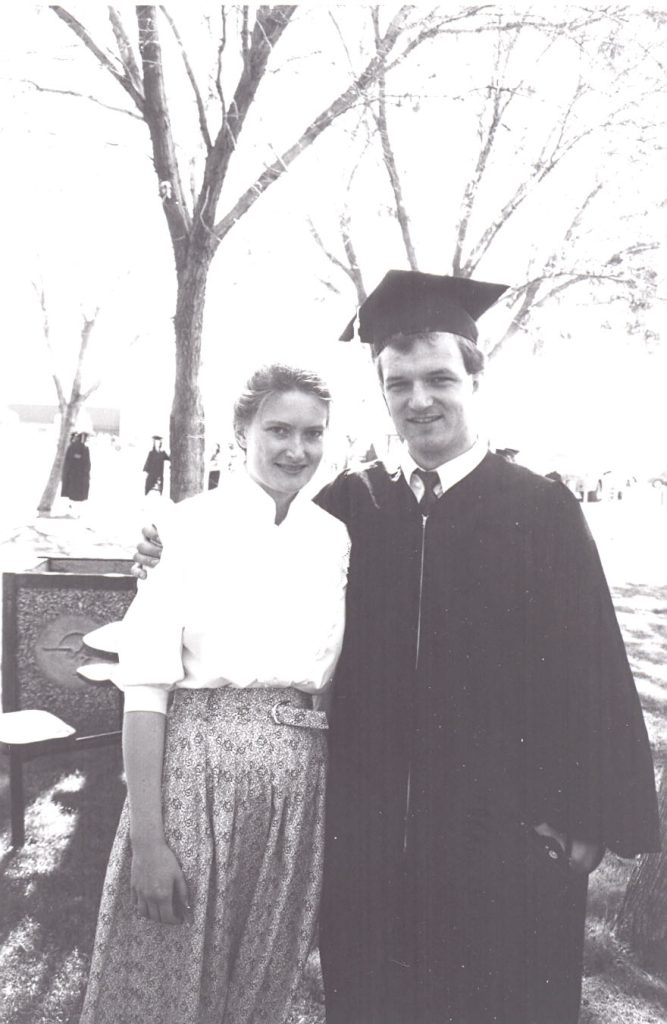 Encountering Putin
Between earning his bachelor's degree and master's degree, Johann returned to Europe for periods of time. In the summer of 1991 – while working on a daring project to help establish a Christian publishing company in the Soviet Union – he met Putin on the train. Putin, then a top bureaucrat in St. Petersburg, was traveling with his boss, the mayor of the city. At that time, Russia was struggling to feed people in its main cities. Putin invited Johann to join his team and help settle German farmers living in the USSR around Moscow and St. Petersburg. Historically, those farmers had supplied much food to the Russian people.
Faced with Putin's invitation, Johann remained steadfast in his commitment to God and declined. His impressions of Putin, who would become president of Russia: "Gray and totally unremarkable."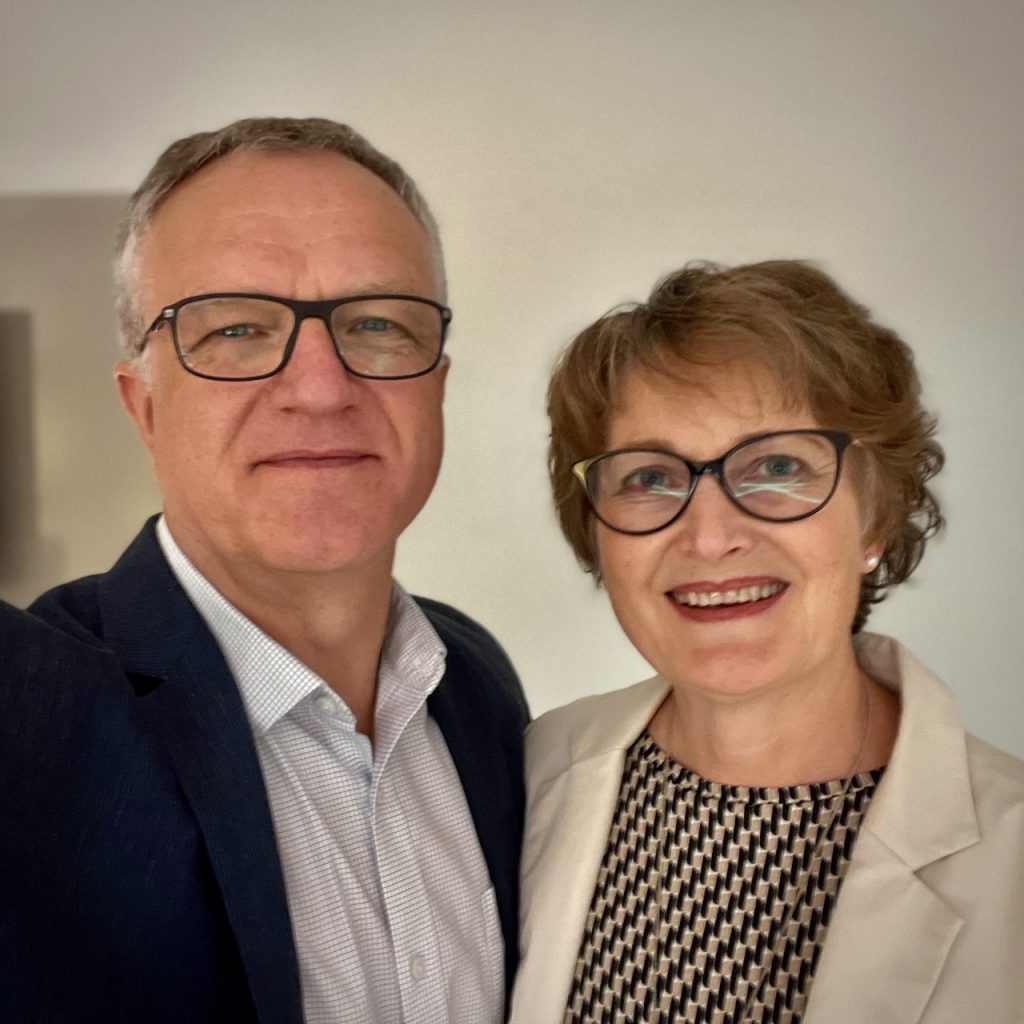 Several years later, Johann, his wife, Hedi, and their children were living in southern Russia. He was doing doctoral work in history at a secular university and also working quietly with a Christian mission in the predominantly Muslim region. To get into the doctoral program, Johann had to correctly answer one randomly drawn question on philosophy. There seemed little chance of a question about Christianity, and yet Johann drew one about the uniqueness of the Gospel of John. With his master's degree from the Fresno Pacific Biblical Seminary, Johann had no trouble answering. "I walked out of that exam with a sense of God's favor. It was as if He were saying: 'You do my stuff, and I'll do your stuff.'"
One day, two secret police officers appeared at the university. Says Johann: "You can't prepare for these kind of interrogations, but the Holy Spirit will teach you what to say." The conversation was not going well until Johann told the officers about meeting Putin, who led the secret police before becoming president. The agents' attitude quickly changed. In fact, they hugged Johann before leaving, and he went on with his ministry and completed his doctorate.
History repeats
Last year, on the eve of the Russian invasion of Ukraine, Johann traveled to Kyiv to help prepare evacuations. Since the war began, more than one million Ukrainians – mostly women and children – have fled to Germany. More than seven million Ukrainians have been forced to leave their country, and three of every four Ukrainian children are not living in their homes.
The Ukrainian war and resulting refugee crisis have brought into focus critical moments in Johann's life. He recalled how his mother was raised by strangers in Kazakhstan, and how he and his wife have welcomed two war orphans as foster daughters. One came from Chechnya, where the Russians waged war in the 1990s, and the other from Bucha in Ukraine, where the Russians committed mass murder in 2022. Johann says of the Ukrainian war: "It's history repeating itself."
In considering his own history – the turns it's taken and the places where God has led him – Johann says he's forever grateful for his time and friendships in Fresno and opportunities to return. "I thrived at Fresno Pacific."
View Johann and Hedi's Multipy page
Not receiving our monthly Alumni eNews to your inbox? Sign up here.