A Revised American Dream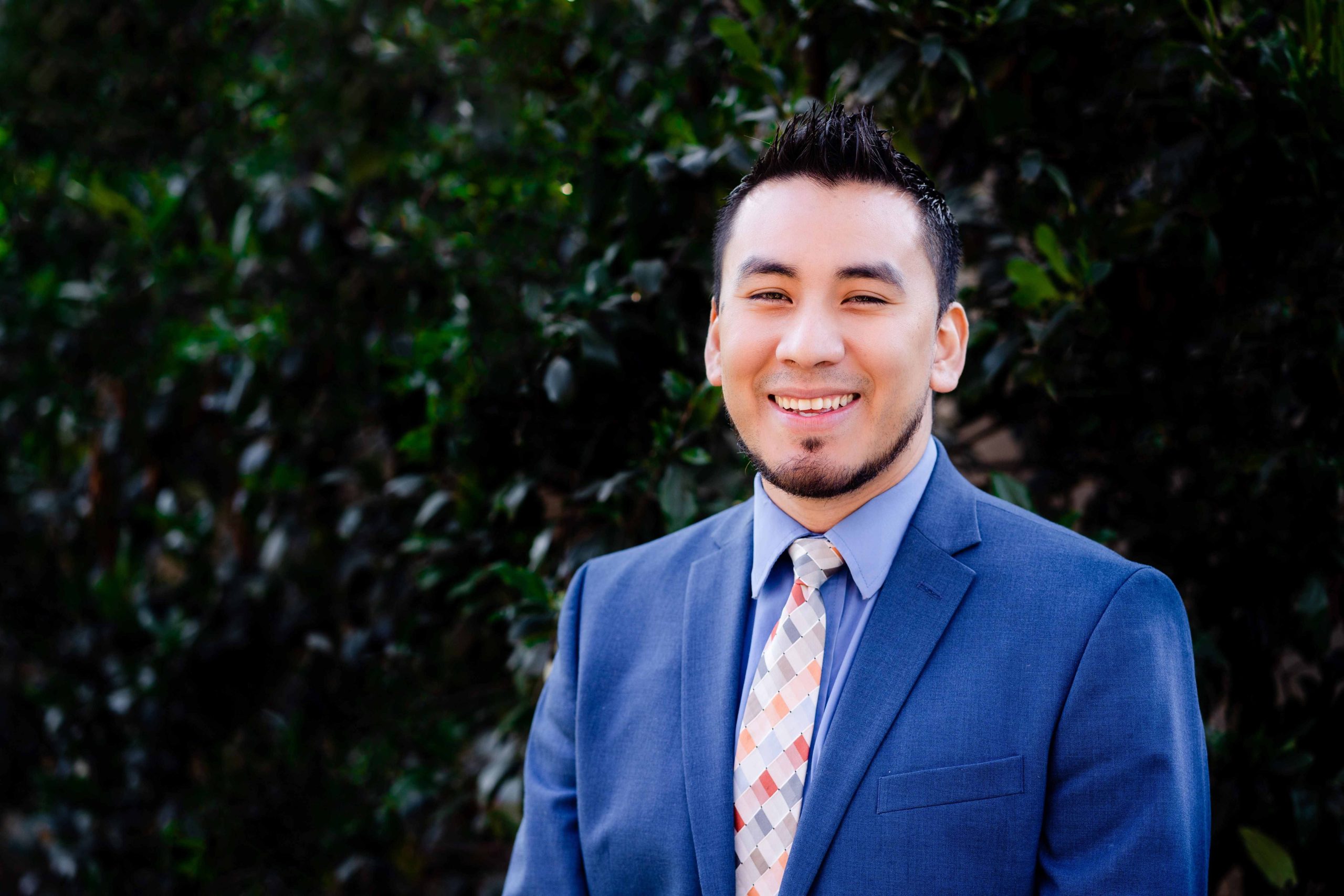 A Revised American Dream
Carlos Huerta
2013 BA in Social Work
2019 MBA
Executive Director of the Center for Community Transformation
Carlos Huerta uses his knack for managing teams and systems to help transform the City of Fresno through community outreach.
Carlos is the executive director of FPU's Center for Community Transformation (CCT), a program at Fresno Pacific Biblical Seminary that partners with people of faith and goodwill to catalyze transformation in the Valley. His duties include overseeing fundraising, donor development and contract development; writing grants; teaching programs; managing the CCT team; and building community connections.
CCT initiatives include funding and training for local business startups, financial literacy classes, ministry training for Spanish-speaking pastors, a human trafficking data project and mental health programs. "We focus on equipping leaders of churches and other ministries through our non-traditional ministry programs that most seminaries do not focus on," he says.
Carlos has served CCT for seven years, but he didn't always realize that it was where he wanted to be. After college he became Family Leadership, Inc.'s national director of parent engagement and training. As a speaker at national conferences and leader of trainings, he built and developed teams in disadvantaged schools across the country, working with more than 300 school districts in more than 38 states.
After four years, Carlos got tired of being on the road for 120 days a year and went into corporate marketing and sales. Although he quickly achieved a high level of success, he found himself unsatisfied. "I grew up in a single-parent household for most of my life. My mom had promised us this American Dream: like be successful, buy a home, buy a car, get settled, have a family, all these things," he says, "I feel like I had achieved that at 25, and I was very empty."
Instead of using business to prioritize maximizing profits over serving the community, Carlos wanted to use it to do good for people and make the world a better place. "I had found myself praying for a number of months before I transitioned out like, 'God, I feel like I am good at what I do, but I feel like I'm in the wrong place'," he says.
After a couple months, Carlos got a call from the CCT's founding executive director, Randy White, D.Min. Carlos had interned there in 2012 and White, with plans to expand the program, wanted to discuss a position that might be added. At first, Carlos didn't think it was the right opportunity.
"I was still wrestling with it. A well-paying salary that I was making at that time, and I'm going to come work part-time for minimum wage? That wasn't really mixing up when I weighed it with this American Dream I had worked so hard to achieve," he says.
White did not give up. When a month later, White discussed his vision in more detail over coffee, Carlos fell in love with where CCT was going. For a year Carlos kept his job and worked part-time at CCT, then expanding demand and services allowed him to go full time.
"We made some big bets at that time where I came in, and they really let me run," he says. "I feel like I've had a good knack for managing teams and programs and systems, and they let me do the same thing here at CCT."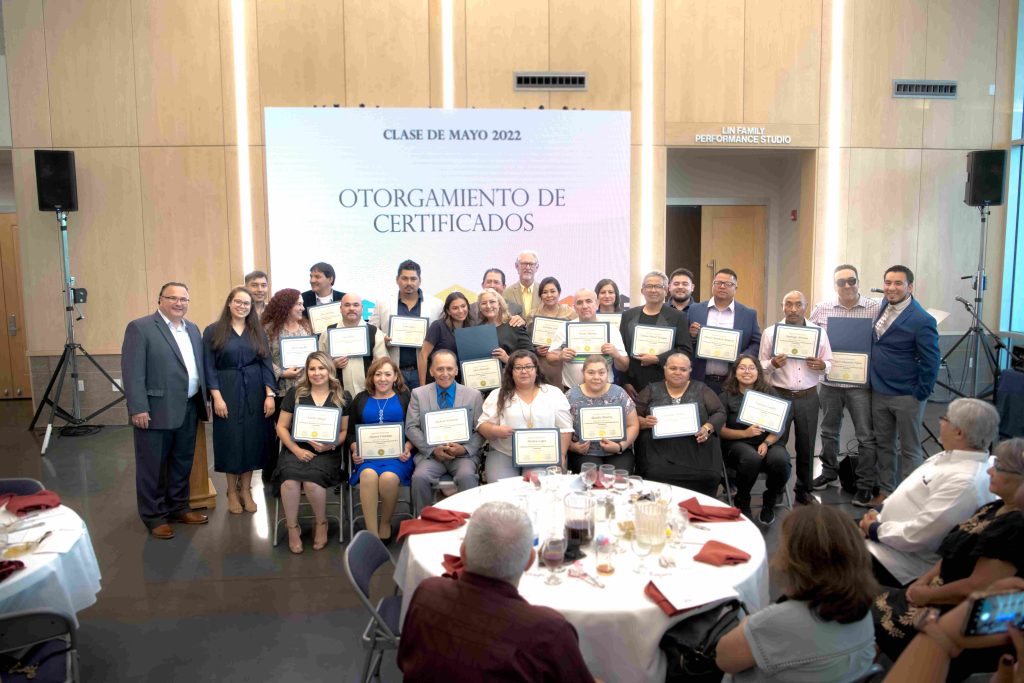 What Carlos finds most fulfilling are the people he serves and the stories of transformation he hears. The CCT and its Valley partners have helped people start businesses, escape poverty and homelessness, prevent suicide and more. "There's stories of change across each area of our programs, and…it's fun to story-tell and see people's lives really being transformed from the work that we do," he says.
Like the woman who couldn't find work after getting out of prison. Using a startup investment from the CCT's Spark Tank, which helps develop social enterprises—businesses that are not only financially profitable, but also address social issues and operate in an environmentally responsible manner—she opened her own thrift store.
Another woman was able to pay off loans that had burdened her for years, an experience she compared to escaping from slavery, thanks to the CCT's financial literacy class. Carlos believes stories like these benefit not only those who receive help but also those who give it. "On both ends, seeing transformation in people's lives but also being able to share with others your benevolence or your generosity, is really bringing transformation in our city," he says.
Carlos has experienced transformation in his own life. Before and during his time at FPU, he experienced a series of tragic losses and did not know the Lord. When an FPU student passed away his freshman year, after attending the vigil for the student, a few fellow students invited him and a friend to worship. This was the start of a journey where he gradually came to know God.
"The first time I got there, there's candles lit, there's people singing. I was like, where am I? This is kind of weird. But as you sit back and be, you really felt the Spirit move in that place," he says.
While embarking on his faith journey, Carlos also navigated life as a first-generation Hispanic student who ran cross-country, worked two jobs and volunteered. After trying majors ranging from physical therapy to Spanish, he settled on social work. He thanks Donna Callahan, MSW, social work program director at the time, for going out of her way to help him succeed.
"There's a program here now that helps first-generation students, which is fantastic. I didn't quite have that benefit, but I did have Donna," he says.
Carlos and his family now call Southeast Fresno home. He's thankful to be able to serve the Lord in Fresno and looks forward to serving for many more years to come.
Additional information:
Not receiving our monthly Alumni eNews to your inbox? Sign up here.