Passion and Psychology + Church and Community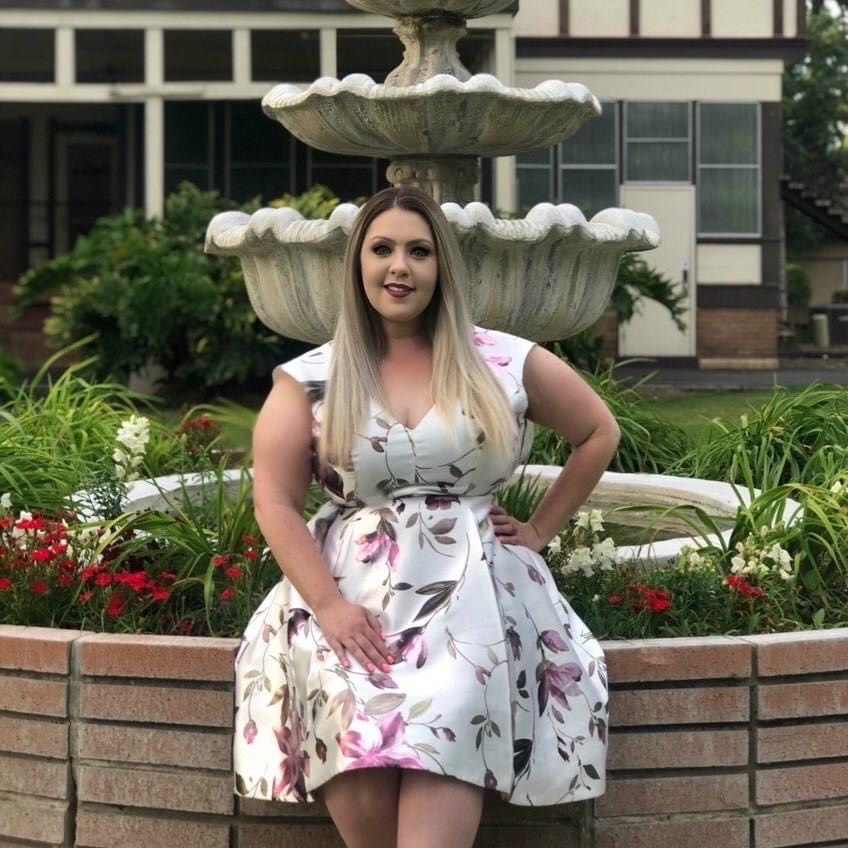 Passion and Psychology + Church and Community
Cece Olea
2019 BA in Psychology
Community Strategies Director at Dinuba New Life Community Church
Cece Olea uses her passion for service and her background in psychology to transform her community through outreach.
At the outbreak of the COVID-19 pandemic in March 2020, Cece became the community strategies director at Dinuba's New Life Community Church (NLC). As the first female Hispanic leader in Dinuba's Mennonite community, she has spread Christ's love through a variety of service programs.
Essentially, Cece says her work can be summed up with one question: "What is it that our community is needing—the community in which God placed our church—and how can we be the hands and feet of Jesus and meet those needs?"
Before Cece was hired, NLC's demographics were predominately Caucasian. Her first step as community strategies director was to develop NLC's online presence to connect with younger, more diverse populations. NLC has used Facebook and Instagram to share updates on events and give inspirational messages, bringing new people into the church.
While NLC developed its online presence, the ongoing pandemic created many hands-on needs as well, and the outreach team stepped up. Under Cece's direction, NLC volunteers made and distributed masks and passed out hot meals at the end of each month during lockdowns.
Serving beyond lockdowns
Lockdowns have ended, but not Cece's service to her community. She connected NLC with local homeless shelters, police and fire departments and Care Portal (child services) so the church can respond to needs as they arise. For example, when a police officer notified NLC of a teen mother living in a house that was not up to code, volunteers partnered with police, firefighters and local businesses to clean up the home and make it suitable for living.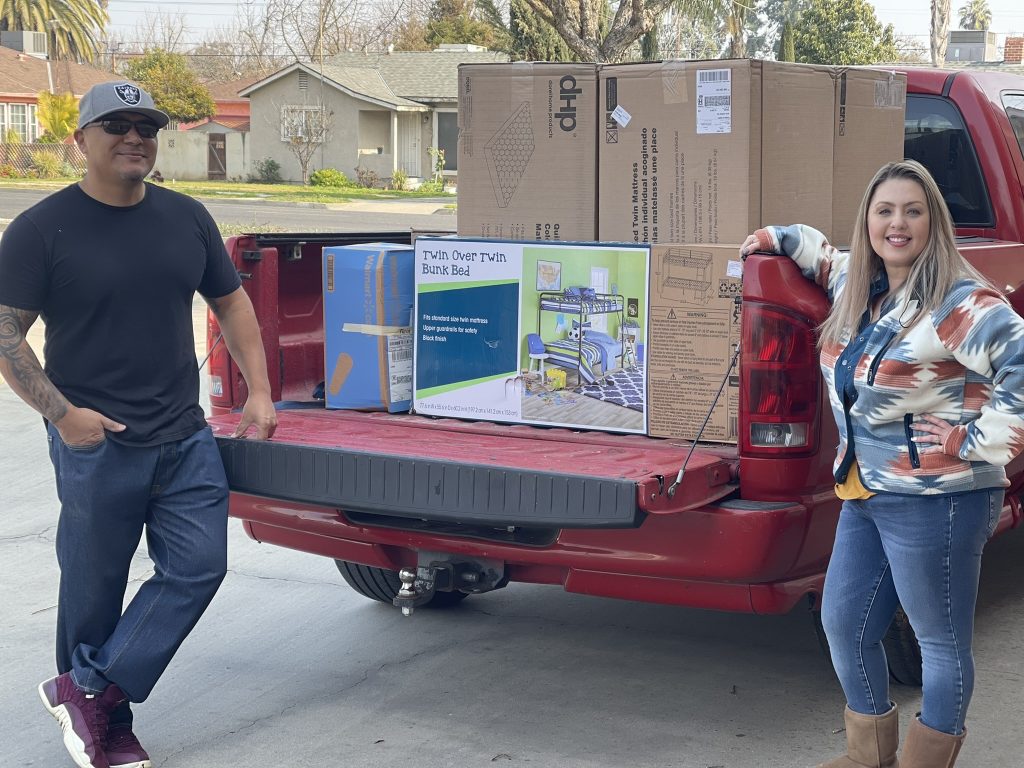 "It was a community effort where we came alongside one another…as brothers and sisters together, trying to make this world a better place," she says.
Another time, a church member donated furniture to a family who could not afford furniture for their apartment. This led to the creation of the Home Resource Center, and since then volunteers have furnished homes for more than 25 families.
Integrating faith and psychology, Cece connects with people who would not otherwise get mental health care. Through connections with local homeless shelters, NLC leads classes in life skills and finances, and also offers emotional support for the homeless. Cece works with homeless residents to teach them everyday life skills including self-awareness, empathy and the importance of having healthy boundaries.
Experience leads to understanding
In addition to her professional experience, Cece's own past helps her connect with victims on a deeper level. Growing up in a town where some of her own friends and family were part of gangs, Cece felt as if she had no role models to look up to and fell into partying, drinking and drugs.
When Cece was 16, these habits became a coping mechanism after doctors diagnosed her with an autoimmune disease and claimed she would not live to age 18 or be able to give birth. Cece lived past 18 against the odds, but the disease was a constant source of pain. After surviving attempted suicide at age 23, Cece reevaluated her lifestyle, began overcoming negative generational cycles and later defied doctors' expectations again by becoming pregnant.
"When I had my daughter, that was a really pivotal moment for me, because I wanted to be the example to her that I didn't have," she says.
Giving up partying, drinking and drugs, Cece began going to church and eventually her disease went into remission. When her daughter was two, Cece went back to school to pursue her associate degree at the College of the Sequoias.
However, her journey was not over. Years later, she lost one of her twin babies during pregnancy. The ensuing trauma built resentment within her, and she had thoughts of harming the person she deemed responsible.
A life-changing song
Then she heard a song by Christian rapper Bryann Trejo. Trejo's testimony of forgiving the person who murdered his twin brother helped lead Cece on a path to healing.
"He [Trejo] had two choices: to either avenge his brother's death in blood or to give it to God, and he decided to give it to God. I was tired, and I could not go on having hate in my heart. At that moment, I decided that I was going to give it to God," she says.
Attending church more regularly, Cece found fellowship and healing, and when her husband, Leo, and four children came along, her involvement in outreach began. "Every time I started doing outreach, I felt like that's what I was called to do," she says.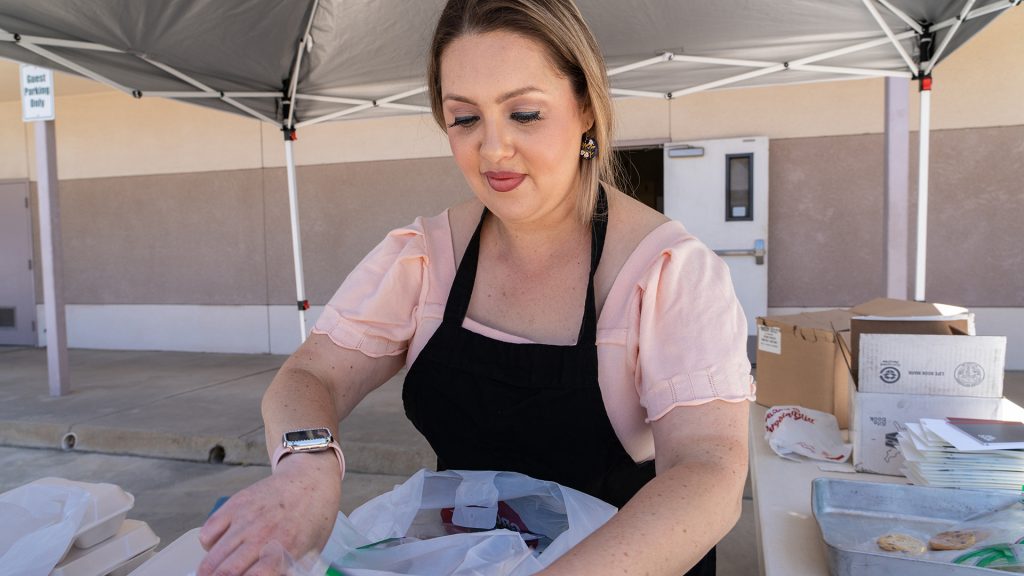 Difficult experiences allow Cece to empathize with struggling people, and they open up to her in return. Whether it's negative generational cycles, illness, single parenthood or loss of a loved one, Cece has advice to share from both a faith and psychological perspective.
"It's been life-changing. I walk away from each class knowing that there has actually been a difference," she says.
Cece's ministry and outreach has changed her as much as it has those she serves. Seeing how easy it can be to lose everything has made her grateful for her own blessings, and providing for others gives her a sense of fulfillment.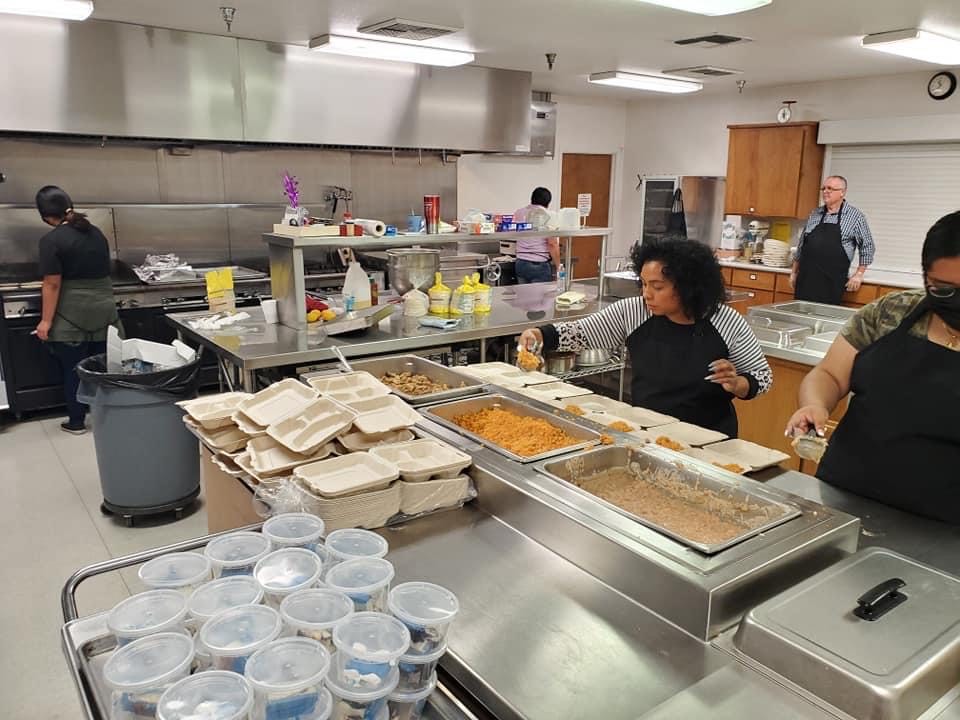 "I want to be that person reaching out," she says, "by introducing a person to Jesus and using my gifts and my talents and my education and the things that God has blessed me with, as well as my experiences, to actually help change somebody's life."
FPU has meant intellectual and emotional growth for Cece. Going back to school as a 36-year-old mother challenged her, but she valued the integration of faith and psychology. Since graduating, she has returned to pursue an M.A. in Ministry Leadership and Culture at Fresno Pacific Biblical Seminary.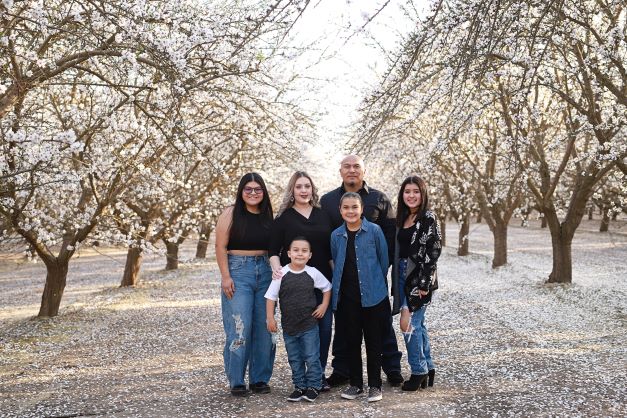 More information:
NLC's Facebook: New Life Community Dinuba | Facebook
NLC's Instagram: New Life Community Dinuba (@nlcdinuba) • Instagram photos and videos
Article: https://christianleadermag.com/one-churchs-inward-look-prompts-outward-shift/
Blog: https://christianleadermag.com/great-is-gods-faithfulness/
Not receiving our monthly Alumni eNews to your inbox? Sign up here.