Out of Her Bubble and into Service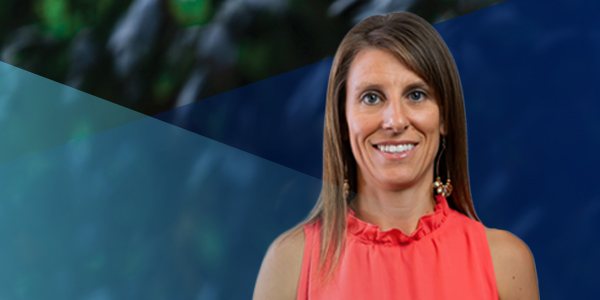 Out of Her Bubble and into Service
Sheila (Kamps) Frowsing
2004 BA in Business Administration: Management
Farmers Insurance Agent
Sheila (Kamps '04) Frowsing remembers growing up in a faith bubble. Growing up in Ripon, she rarely crossed paths with people who didn't share her faith.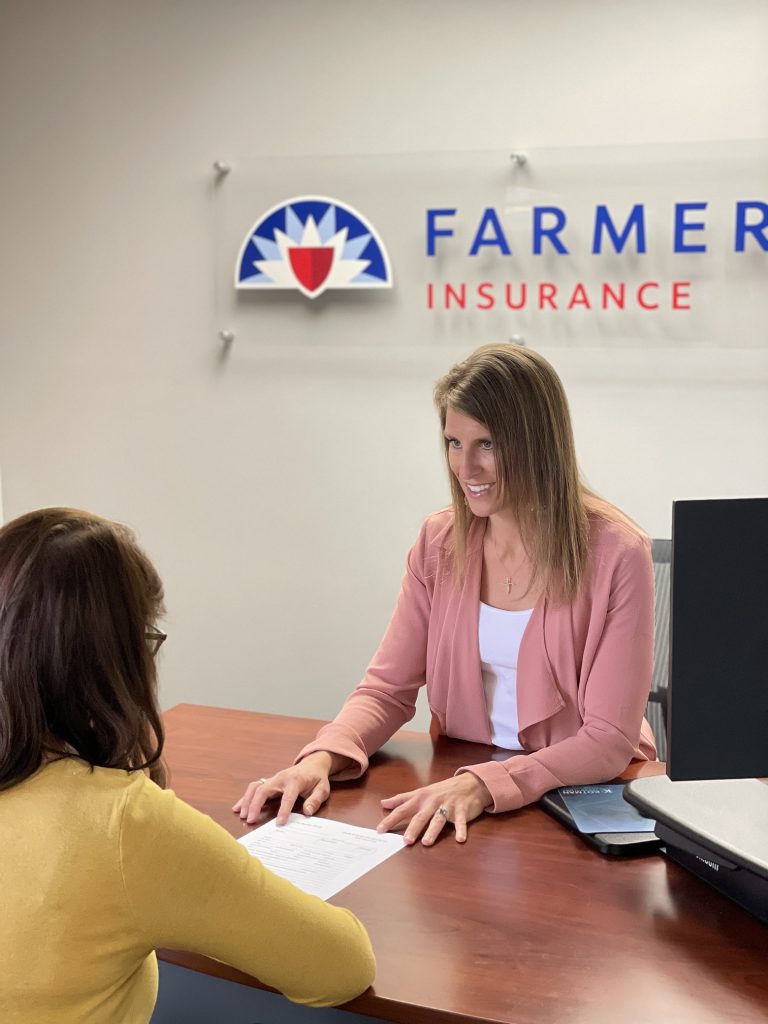 Those dynamics changed at Fresno Pacific University, where her education went far beyond the traditional classroom. She was challenged to see and understand the world, and her faith, in a different and larger context.
"Faith was not anything new to me—I came in with a solid faith, but it was a bubble faith," says Frowsing, who graduated with a Bachelor of Arts in Business Administration.
FPU was a new environment. "Just having a diversity of thought and belief in the classroom, whether a faith belief or a life belief, pushed me to think about what I believed and why I believed it—and is that right? Yes it is," she says. "It spurred me on to really understand my faith and who I am."
Frowsing, married with three young children, carries that knowledge forward. An entrepreneur who opened her own insurance agency at 21, she appreciates all facets of a university that furnished tools for success in business and in life.
"There are life lessons you learn while you're at Fresno Pacific," says Frowsing, one of several entrepreneurs profiled in the spring issue of Pacific, the university magazine. "I was a Christian school kid my whole life and Fresno Pacific felt very big for me because my high school was very small. Being away from home and having that positive environment was great…It gave me a very solid foundation that I am grateful for."
Frowsing came to FPU on a basketball scholarship and took the court with older sister Teresa and younger sister Amanda. The then-coach at the university was an old family friend—and former babysitter—who recruited all three to campus.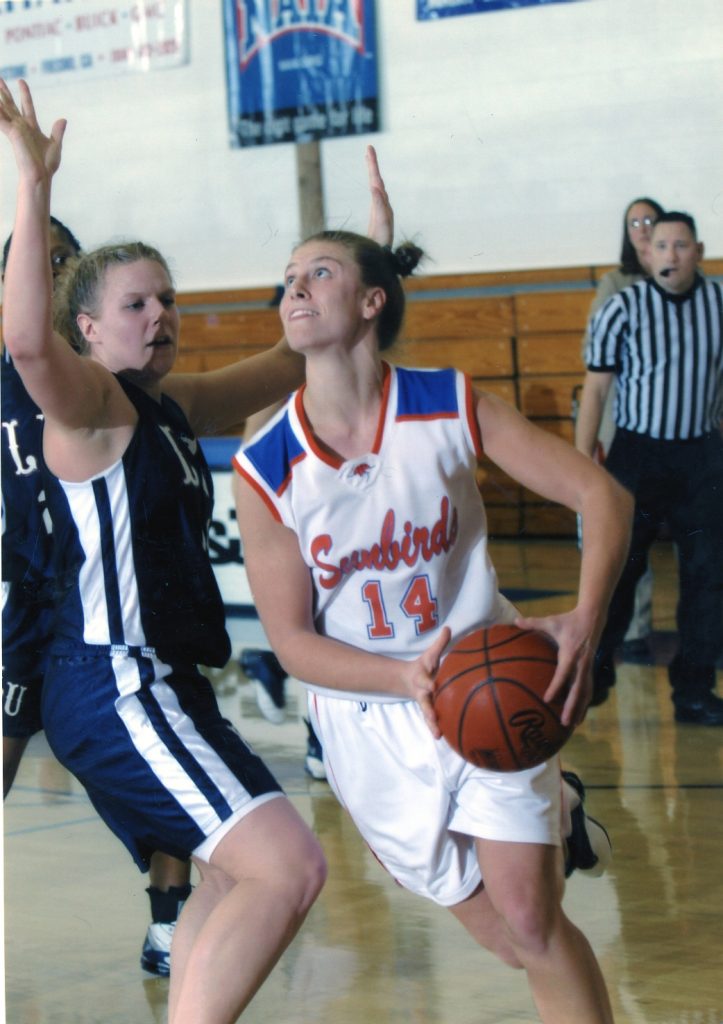 "My older sister was the best recruit of the three of us and I'm not afraid to admit it—my older sister was a stud and rewrote the record books at Fresno Pacific," Frowsing says. "Then my little sister and I came around and we held our weight—we weren't rewriting record books, but we contributed."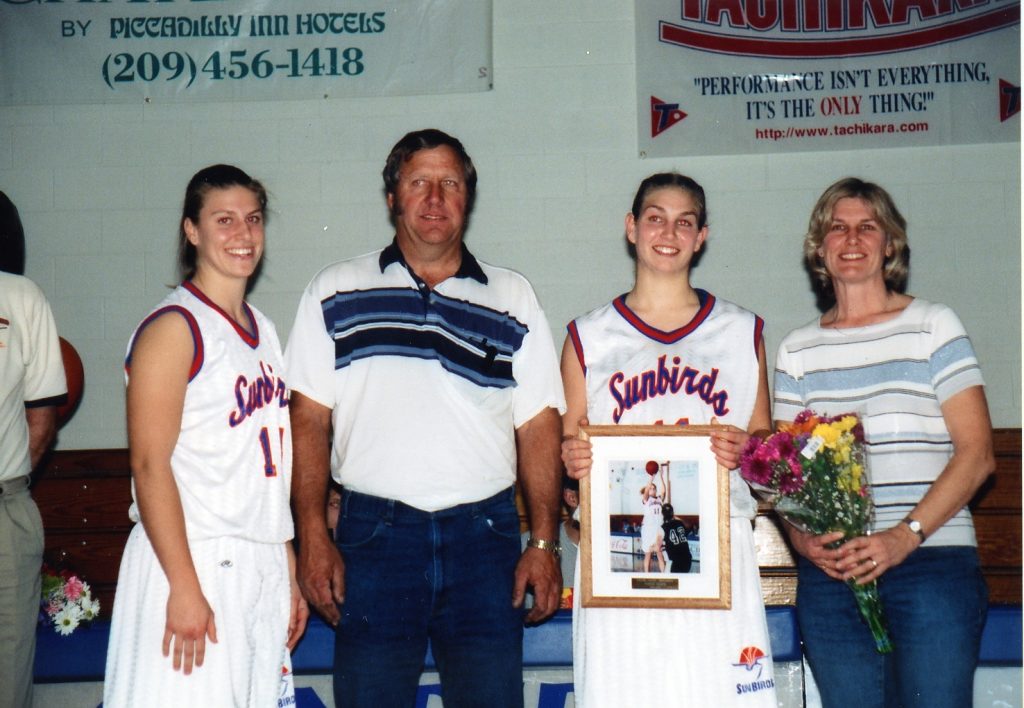 The university and athletics (she also threw javelin, discus and hammer for the track team) laid the groundwork for business excellence and also helped her cultivate a habit of serving. Growing up, Frowsing had fewer opportunities for service work and it was often more hands-off—canned food drives and monetary donations, for example.
But projects through the campus opened her eyes to the need and value of hands-on service, especially in the area around Fresno Pacific.
"It was very clear that we were in this neighborhood not because this is what they might have picked had they known, but this is what God surrounded us with so let's love on it and use it," says Frowsing, whose current service includes volunteering at the Fresno Mission's Rescue the Children.
She believes FPU works to make a difference not only by providing an education, but also by graduating people with strong values who want to do something good in the world.
Frowsing often mentions her alumni and athletic credentials in conversation because people seem to relate to the university and its sports teams. Those bits of information may create an opening for a deeper conversation about faith, and that may also lead to an invitation to attend services with the Frowsing family.
"Being able to say that I'm a Fresno Pacific graduate just opens the door and allows people the freedom to have that conversation if they want," she says.
Not receiving our monthly Alumni eNews to your inbox? Sign up here.