Sunbird Valentines: Trent & Stephanie
Sunbird Valentines: Trent & Stephanie
Trent (MA '12) and Stephanie (Wall, BA '11) Voth
Trent and Stephanie first met at the 2008 Mennonite Brethren national conference in Wichita, KS. Stephanie was serving as a youth ministry intern at Neighborhood Church in Visalia, CA, and Trent was three days into serving as a youth pastor at Ebenfeld MB Church in Hillsboro, KS. The two exchanged emails at the end of the conference and did not imagine they would see each other again until the next convention four years later.
Stephanie was starting her second year at FPU when Trent began seriously exploring Fresno Pacific Biblical Seminary and was especially eager to study with Tim Geddert, Ph.D. Trent would say he always wanted to attend the seminary and Stephanie influenced the timing. Stephanie and Trent connected several times in 2008-2009 for meals and meeting with mutual friends or colleagues, and quickly found they shared many core theological values and enjoyed each other's company, especially while taking long walks discussing a variety of topics.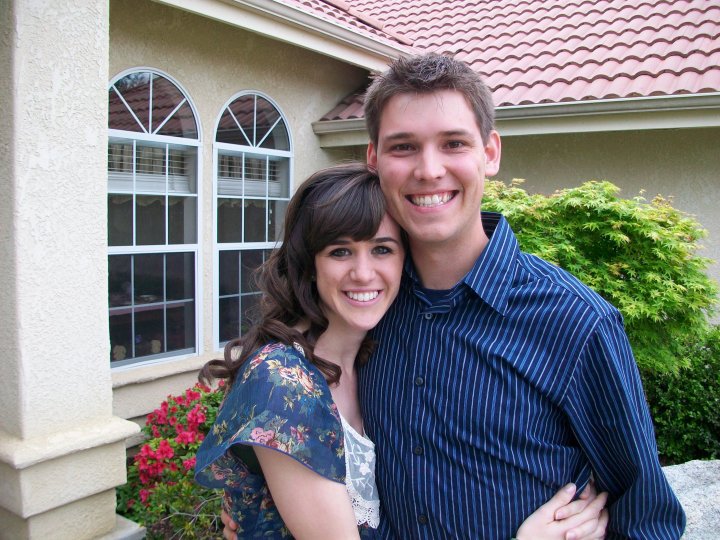 When Trent relocated to Fresno to attend the seminary in 2009, the two entered into a committed relationship and have been partners ever since. It was special to date during that time at FPU. They took countless walks around FPU's campus in the evenings and often found themselves sitting on one of the benches around main campus. The two even had a few dates that included activities such as campus golf (with a tennis ball and golf clubs), ping pong, dances and seminary court potluck meals.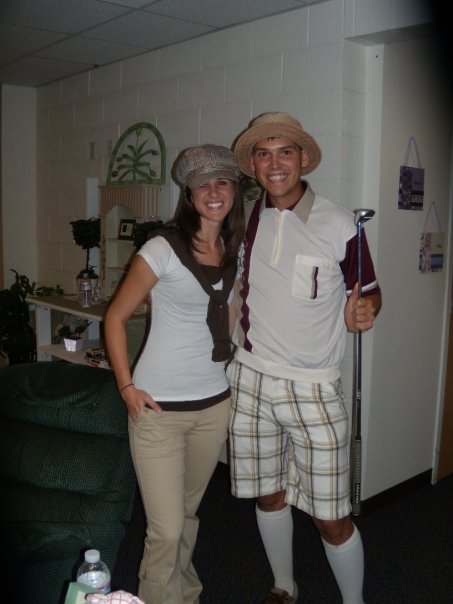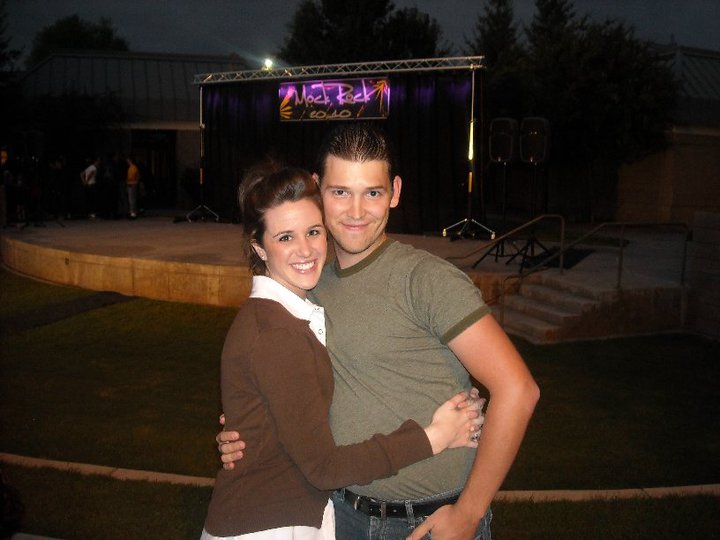 Developing a relationship while living in student housing and the seminary court offered a supportive community as the couple completed their academic programs and planned for the future. The couple was also blessed to have faithful mentors in Kevin (BA '91) and Rhonda (Lautt, MA '12, BA '89) Dueck and Mark (SM '93) and Laurie (MA '15) Isaac. Stephanie graduated with her B.A. in Psychology in May 2011 and the couple married in July. It was a meaningful wedding season celebrating with their MB communities from California and Kansas.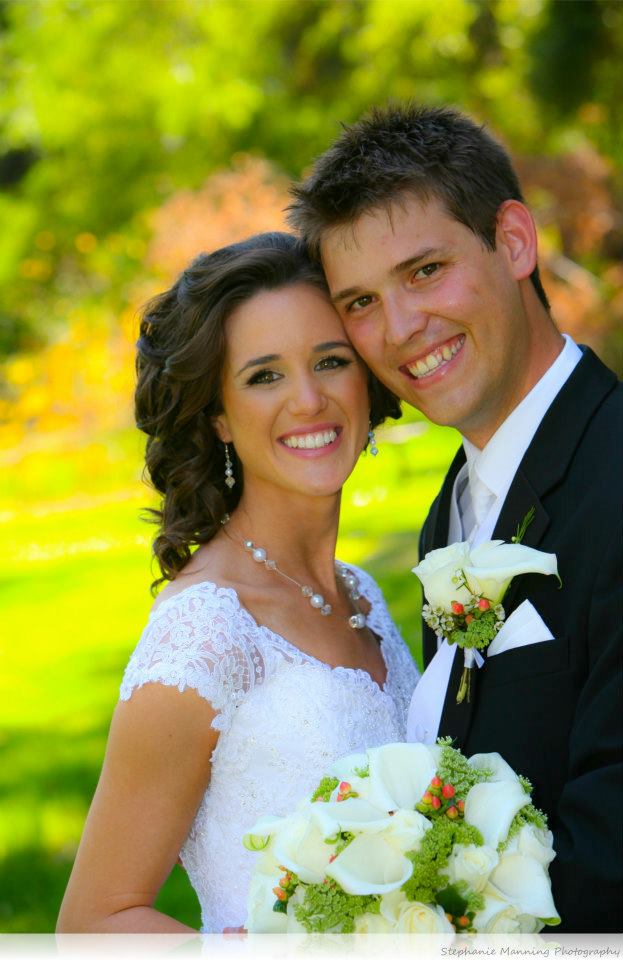 Stephanie went on to attend Fresno State's M.S.W. program from 2011 to 2013. Trent graduated from the seminary with his M.A. in New Testament in 2012 and served as associate and youth pastor at College Community Mennonite Brethren Church until 2015 when the couple moved to Toronto, Ontario, Canada, for Trent to begin a Ph.D. in New Testament at the University of Toronto.
Trent is near the end of his doctoral program and plans to graduate spring 2021. His research focuses on the gospel of Mark and the political ramifications of using terms like "Lord," "King" and "gospel" to describe Jesus' ministry. He also teaches Greek at the University of Toronto and is involved in ministry at Toronto United Mennonite Church. Trent and Steph dream of working for one of our Mennonite institutions of higher education in the future.
Stephanie is a social worker at Broadview Psychology, a clinic providing mental health services in downtown Toronto. As a social worker, she provides therapeutic services to clients individually and in groups. Her clinic is dedicated to providing comprehensive psychological care to adults, teens and children, specializing in Dialectical Behavior Therapy (DBT), Cognitive Behavioral Therapy (CBT), family and couple therapy, performance coaching and more. The team of clinicians promote recovery and offer hope to individuals as they make changes towards building a better life.
Stephanie appreciates how her education from FPU and guidance from FPU advisors and church mentors set her on a path to serving across settings consistent with her Anabaptist values and goals. She enjoys connecting with people and cultivating a safe place to share their emotions, experiences and challenges. "It requires a lot of trust when working with someone to build healthy coping skills, navigate relationships and build safe communities. Every individual is unique, and their stories and circumstances can be complex," she says. Not only does she enjoy working with individuals and families, she also enjoys and values collaborating with a team. She appreciates the community aspect as they provide self-reflection, accountability and support for each other.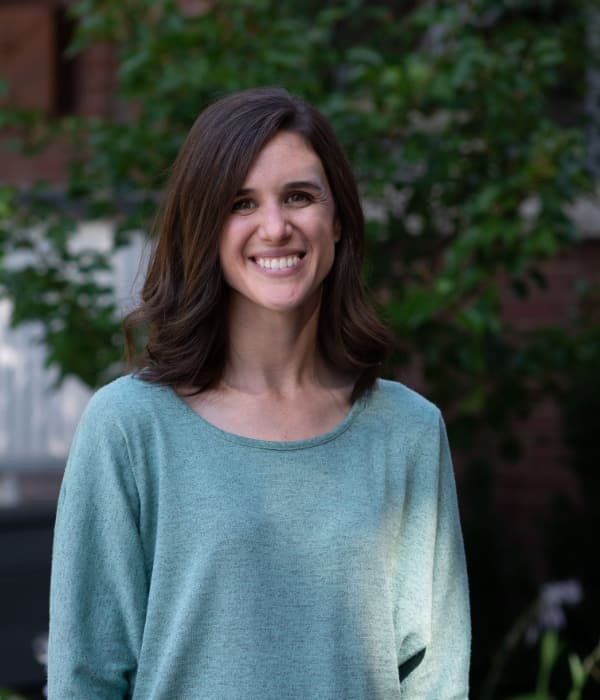 Even today, Stephanie appreciates how peacemaking, service, collaboration, justice and community was modeled for her by FPU faculty and staff. These are all things she aims to bring to her personal and professional life as a social worker. She learned to love and appreciate the advising and mentoring she received at FPU and now is supervising and mentoring social work students herself. "Honestly, there have been very few days at the clinic that I don't wish I was back in Dr. Jay Pope's psychology courses learning from his knowledge, wisdom and perspective," she says. "I'm grateful to be surrounded by people who encourage and call me to continue growing and learning. FPU and the larger Anabaptist faith community nurtured me and laid the foundation that is helping me grow and thrive as a social worker and as a follower and student of Jesus pursuing shalom for the kingdom."
Trent and Stephanie enjoy living in Canada and have valued maintaining relationships with friends from the Fresno and FPU community. The couple has had the pleasure of hosting and sharing meals with several FPU professors who have attended conferences in the Toronto area as well as family and friends (many of whom are FPU grads).
They are now parents to two amazing and active children, Devereaux, age 3, and Darien, age 9 months. The family does not own a car while living in downtown Toronto. Instead, they enjoy taking long walks exploring the city and visiting local fire stations and parks.
The Voth's continue to be grateful for the community of people who have encouraged, guided, and supported them along the way in their relationship, education and faith journeys.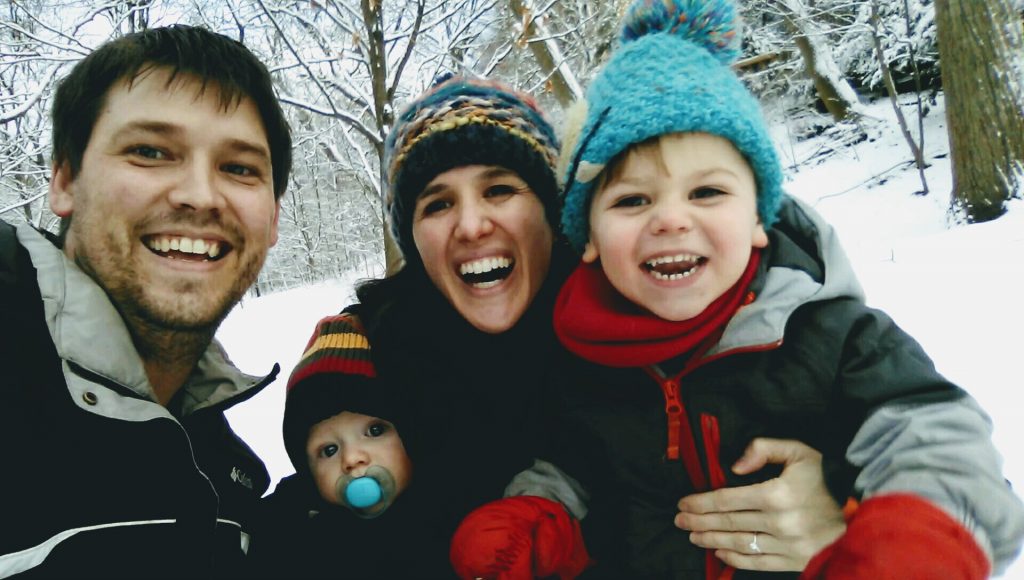 ---
Do you have an FPU love story? Did you meet your spouse/fiancée at FPU? Post your photo on the FPU Alumni Facebook page and be entered into a contest to win alumni t-shirts and a gift certificate to DoorDash!
Not receiving our monthly Alumni eNews to your inbox? Sign up here.