Bringing people together through music and worship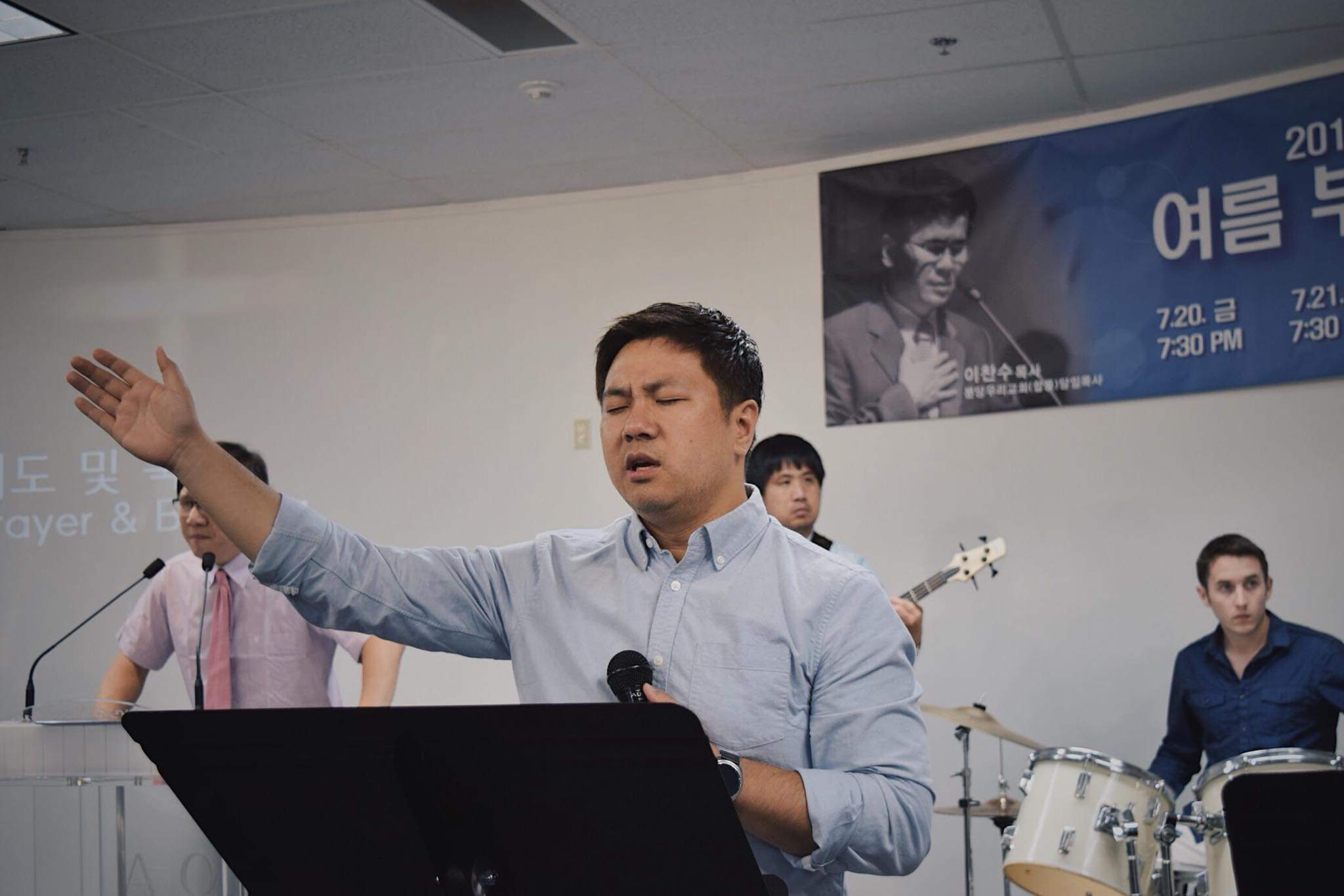 Bringing people together through music and worship
Wonjoun Park
2002 BA in Church Music
Worship Pastor at Seattle Hansarang Church
Wonjoun Park uses his passion for worship to bring his church together through music.
The son of a Presbyterian pastor, Wonjoun always had a passion for praising God through worship. However, it was not until he met Roy Klassen, D.M.A., now emeritus music, in 1998 that he decided to pursue music professionally.
"Ever since, I've been in church music—choir conducting and praise leading. I consider that my main job," Wonjoun says.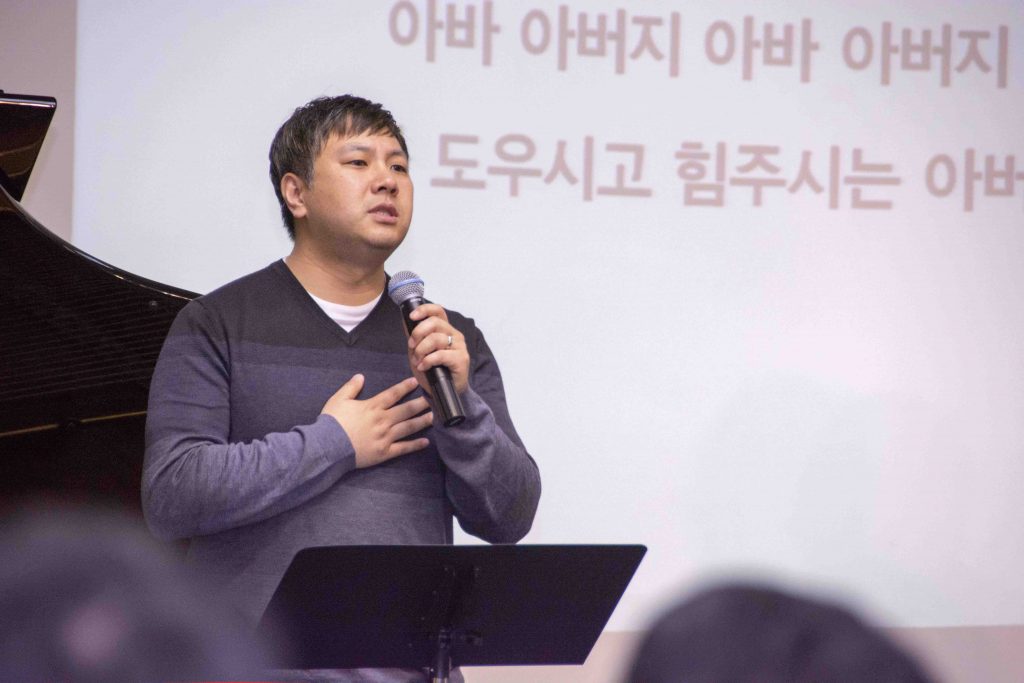 After graduation, Wonjoun moved back to Seattle, where the family had settled upon coming to the United State in 1994 when he was 15 years old. There, as a new graduate, he became a worship leader at his family church. In 2017 he took a position at Seattle Hansarang Church. Leaving his longtime church community and starting fresh at a different congregation was a unique experience.
"With my new church, I had to start something new. There was no worship band. It was a challenge for me," Wonjoun says.
In addition to forming a worship band from the ground up, Wonjoun also had to tailor it to the needs of an unfamiliar—and younger—church body. "There was some struggle in the beginning. Some congregations were probably thinking, 'What is this?' But after a while, it blended in," he says.
Because worship music was so new to Seattle Hansarang Church, Wonjoun struggled to find band members at first. Thankfully, as the congregation began to get used to the worship service, more people stepped up.
"Since we got used to [worship] and really found joy in worshipping together, the congregation really had more interest in worshipping," he says. "It became an important part of our church."
To satisfy both older and younger members, Wonjoun incorporates traditional and contemporary music into his services. This has helped foster unity in the church body. "Everything was new for our church, but I feel we are really coming together the past couple years," he says.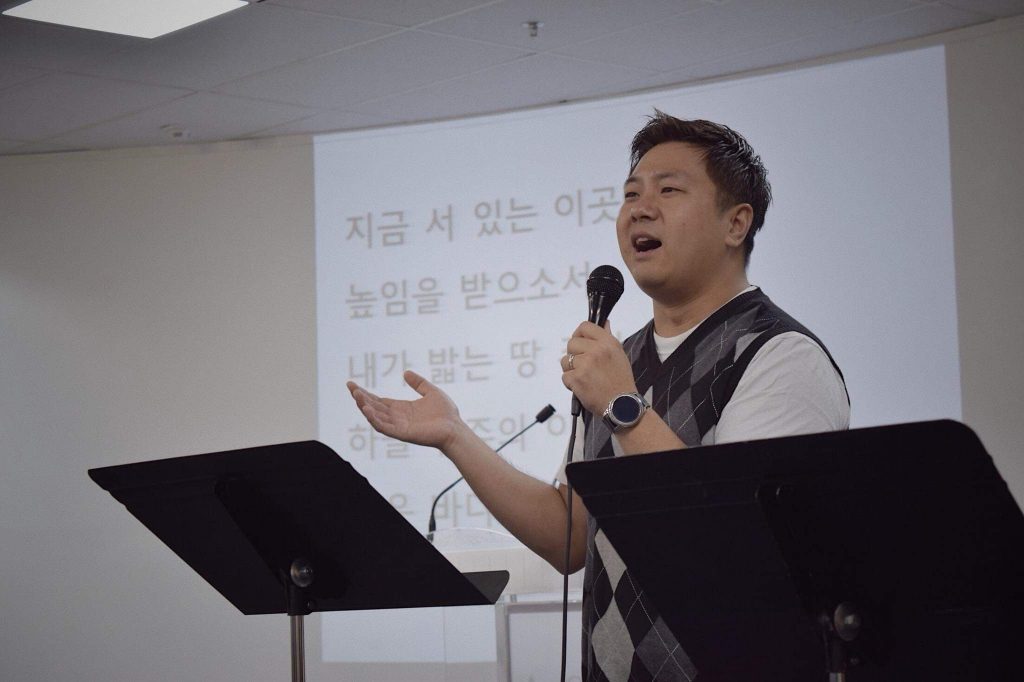 Wonjoun's childhood prepared him well for his current work. After planting churches in their native South Korea, Wonjoun's father relocated the family to Japan in 1986 to pursue missionary work. Once in Japan, the Park family moved frequently and couldn't settle in one place for very long. Wonjoun and his brothers were unhappy to keep leaving friends behind, but looking back, Wonjoun is grateful for the experience.
"I didn't really have long-term best friends because of the moving. I think that got my brothers and me more relying on God," he says.
Ready for a change of pace by his senior year of high school in Seattle, Wonjoun knew he wanted to leave home for college, so when he met recruiters from FPU he jumped at the chance to study in Fresno. His Korean Presbyterian background was important to him, but he felt right at home at the Mennonite Brethren university.
"[Mennonite Brethren] really try to live according to the Word. And I think that really got me blended in well," he says.
Amazed at the kind, friendly atmosphere. Wonjoun thrived at FPU. Klassen became a mentor for him not just in music, but also in demonstrating Christian values in his work.
"Being a conductor, you have to deal with a lot of students or [other] people," he says. "[Dr. Klassen] was always prepared, very influential to all the students and choir members. That also taught me how to be prepared and how to deal with people."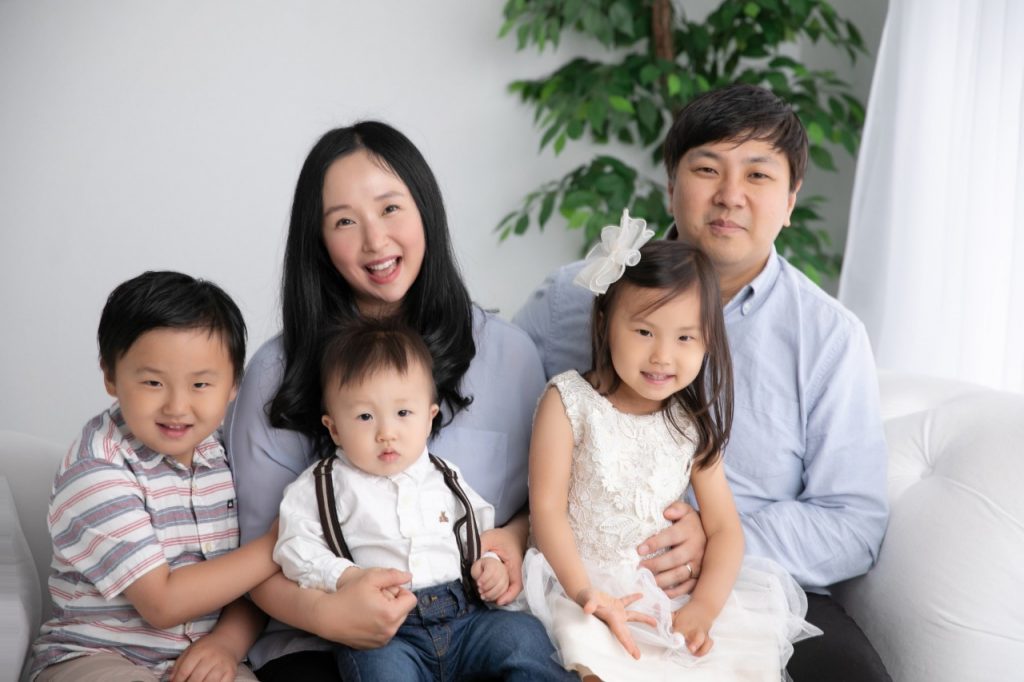 In church and at home, Wonjoun and his wife, Rachael, are a team. Rachael plays piano for Seattle Hansarang Church and works as a piano teacher, and the two take turns staying home to take care of their three young children. Between his other obligations, Wonjoun also keeps a day job as manager of a patio furniture company, but his calling to worship God will always come first.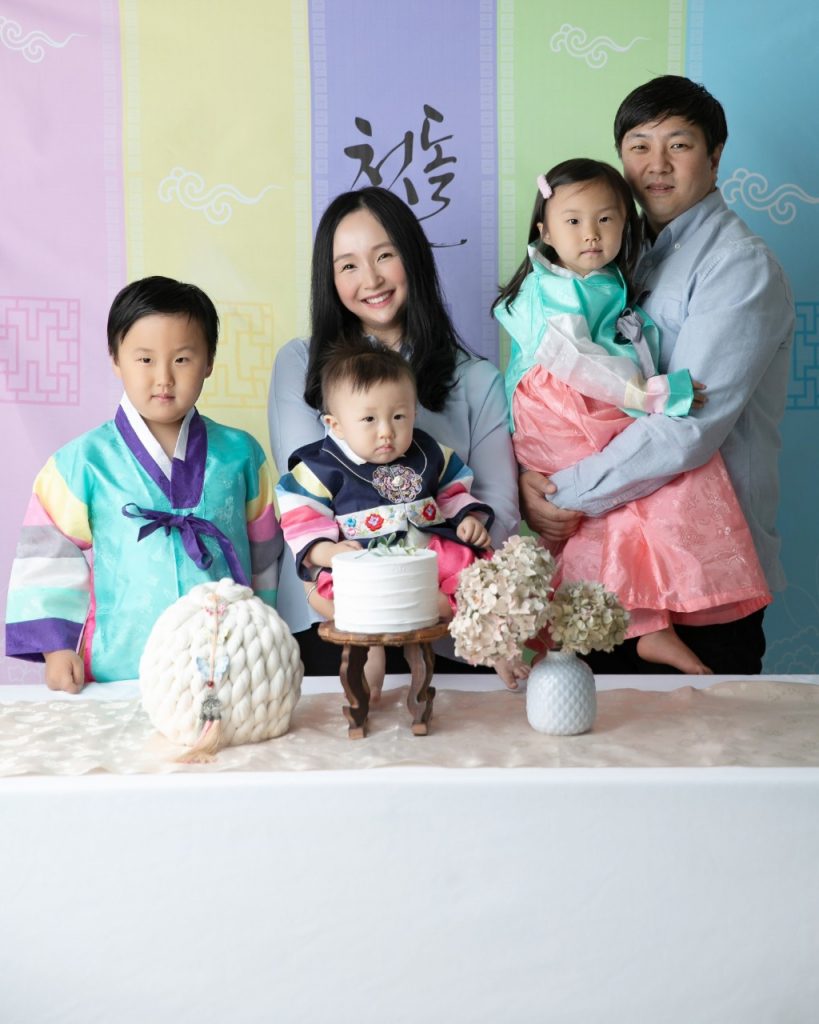 Not receiving our monthly Alumni eNews to your inbox? Sign up here.