From a life of crime to community service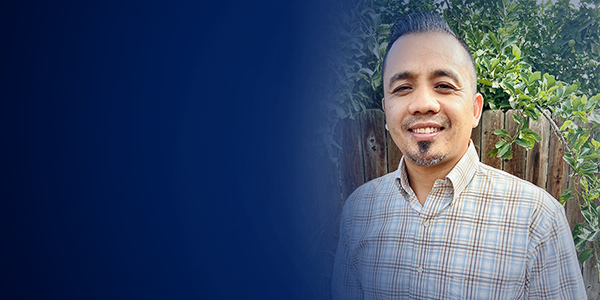 From a life of crime to community service
Vanna In
2007 BA in Biblical and Religious Studies
2010 MA in Christian Ministry
Housing and Employment Specialist at Circles of Support and Accountability (COSA)
The In family left its native Cambodia in 1972 and settled in Houston in 1978. With six children to provide for, this transition was not easy. "Our family did their best financially to make it and to keep our heads above water, learning to survive in a new climate, a new country, basically a new world," says Vanna.
When Vanna's father left to pursue a commercial fishing career in '85, things only got harder when Vanna's mother took charge of the home. Vanna's domestic situation was no safer than the outside world, and he and his siblings dealt with physical and emotional abuse.
"Mom didn't have the best patience. And even though some of us were thriving in school…I witnessed a lot of things within my own family that was very, very harmful," he says.
In January of 1988 the family moved to a poor neighborhood in Southeast Fresno, where Vanna recalls the sirens of firetrucks, ambulances and police cars blaring daily. The In's certainly witnessed their fair share of crime, from neighbors stealing their clothes from the front yard and wearing them in broad daylight to a man being murdered by their front porch.
The siblings dealt in different ways. Vanna's oldest brother tried to keep the family together, but the second- and third-oldest always fought and his sister, the only girl, ran away with her high school sweetheart. "I felt like I was being torn, just pulled in so many directions with my family," Vanna says.
Vanna and the fifth-oldest sibling, just two years older, acted out and got into trouble. Vanna's life took a dark path. "Because of the trauma and the harm in my family, my brother…left our family to go join a gang. So he found another family," he says.
Following his brother's footsteps, Vanna joined the same gang in 1992. The next year he was involved in a drive-by shooting that killed a rival gang member, and though he eluded authorities for several months, Vanna was apprehended that December. Behind bars, he turned to his childhood religion of Buddhism for hope. "I was just processing, praying to Buddha, praying to somebody," he says. "And like, 'Oh man, the reason why I'm in the position that I'm in is because I fell away from my religious beliefs.'"
However, it was not in Buddhism that Vanna found peace. Instead, thanks to two individuals, Vanna would eventually find Christ.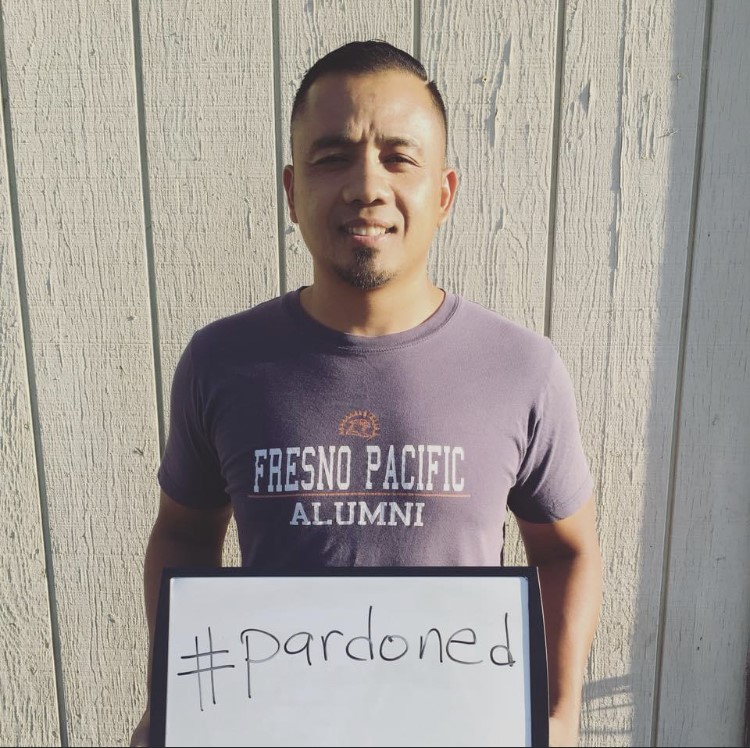 A fellow inmate named Gabriel ministered to Vanna while he was awaiting trial in the county jail. The chaplain also brought books about prisoners who had been redeemed through Christ. Reading was one of the only ways to pass time, and these stories riveted Vanna.
One book began each chapter with a Bible verse. "You did not choose me, but I chose you and appointed you so that you might go and bear fruit" (John 15:16 NIV), turned out to be the final push that Vanna needed. "At the moment I read that verse, in the middle of the book, I heard the voice of the Holy Spirit tell me to give my life to God," he says.
Unbelieving at first, Vanna thought the voice was just in his head. After all, he thought, how could he give his life to God when he was a Buddhist? However, after ignoring the voice and reading the verse again, he heard the voice a second time. "You must be the one true God to pursue me even in the county jail," Vanna thought at the time.
When Vanna woke Gabriel and told him he was ready to give his life to Christ, Gabriel beamed from ear to ear. The two prayed, and Vanna has been on fire for God ever since.
After that night, Vanna got a second chance at life. Due to his good behavior he was transferred to the California Youth Authority, which provides youth offenders with education, training and treatment services through the California Department of Corrections and Rehabilitation. After completing the program, Vanna re-entered society as a free man in 2001.
With his mother having passed away in 1995, Vanna's oldest brother took him in. If it wasn't for his brother, he would have been homeless. Thankfully, local non-profit organization Hope Now for Youth was also there to help. The organization aims to "bring youth out of gangs into a productive life through loving and caring relationships and jobs," according to its website (hopenowforyouth.org/about-us/), and this is exactly what it accomplished for Vanna.
"I'm living in a two-bedroom apartment that is roach- and mice-infested [at the time]. I knew I didn't want to go back to the gangs, I didn't want to go back to prison, but I knew I had to do something. Hope Now for Youth helped me get a job," he says.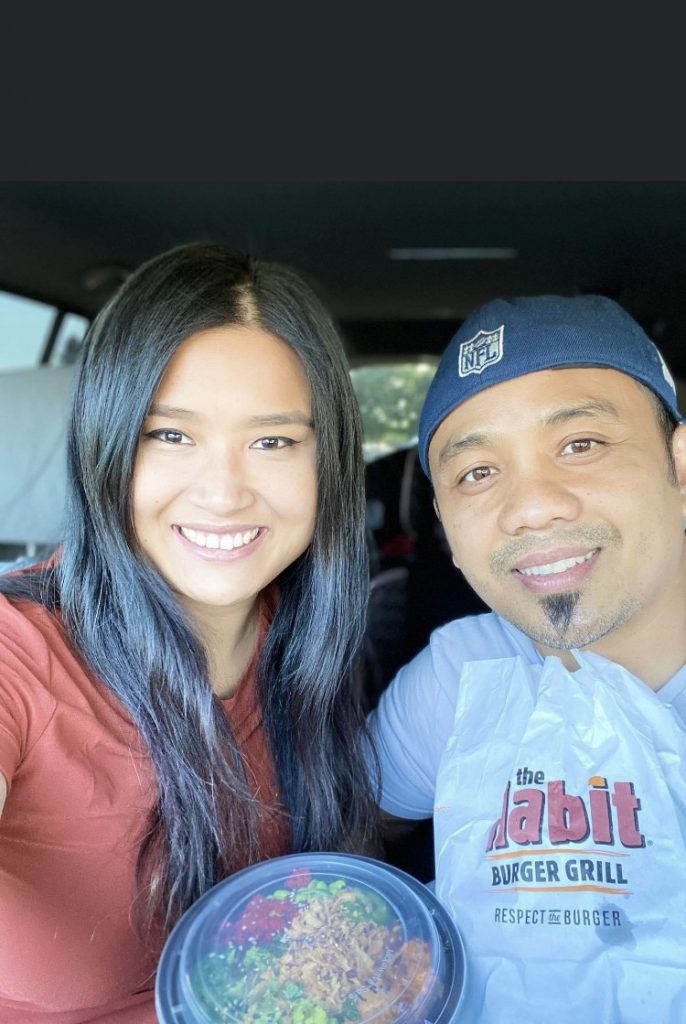 While attending Fresno City College, Vanna met with an FPU recruiter visited one day. Knowing he wanted to be in ministry, Vanna was certain that FPU would be the school for him and enrolled in 2003. Here, he learned to pursue his passion for God with intentionality and found space to discuss how to improve the Fresno community. In 2006 he graduated with a B.A. in Biblical and Religious Studies. "They were intentional about it [faith], and how faith can be intertwined with intentionality in everything that I do," he says.
Immediately after obtaining his BA, Vanna enrolled in Fresno Pacific Biblical Seminary and received his M.A. in Christian Ministry in 2010. He and a former seminary classmate moved to Colorado and co-founded Jobs of Hope, an organization whose mission is to change young men's lives through Jesus Christ and a job. Though Vanna later moved back to Fresno, Jobs of Hope is still going strong.
"It was the same model that was given to me and helped transform my situation when I got out. I would say mentoring, training as far as finance, relationships, job success; and then walking alongside them once they got employed," he says.
Vanna now works as housing and employment specialist at Circles of Support and Accountability (COSA), a non-profit dedicated to creating safe neighborhoods through support, care and accountability for those re-entering society. Members meet with those who have been released from prison to give them case management services and check in on them at least once a week.
"We're just processing life—highs, lows, success, shortcomings, pitfalls, what are your triggers. We deal with everything…Somebody re-entering the community, this is what they need," he says.
Vanna is also a mediator with the Victim Offender Reconciliation Program (VORP), which provides youth offenders an alternative to the traditional justice system. Instead of making choices that cause them to go straight to jail, they receive mediation from experienced VORP members to help their lives take a different direction.
"If I would've got a chance for mediation and to meet the people that I victimized, who knows what could've happened with my life? That's what I've witnessed here," Vanna says.
Despite his transformation, Vanna's prior actions and lack of citizenship made him subject to deportation. However, 250 people from the Fresno community (including FPU) wrote letters on his behalf, and on Change.org a petition for him to remain in the U.S. received 16,000 signatures. Thanks to that and his work in the community, Vanna received a full unconditional pardon from the governor in August 2018, which will allow him to obtain citizenship.
"In my wildest dreams I never thought that I would get a pardon, that once I get my green card back I could ever become a citizen…God is doing some amazing things," he says.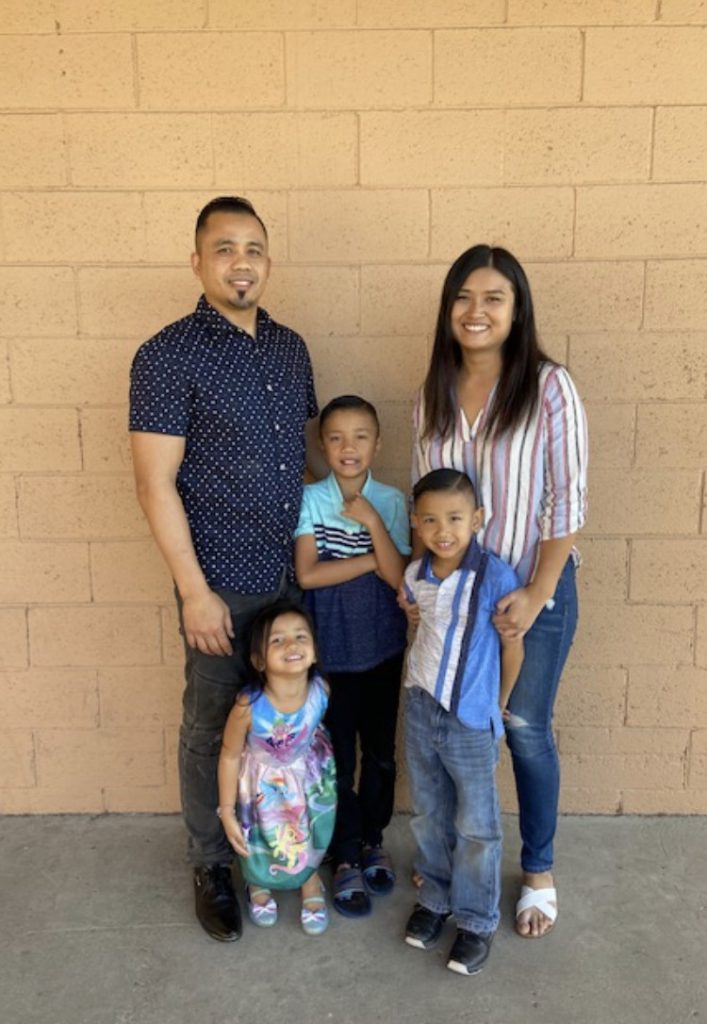 Vanna lives with his wife of 16 years, their three children and his father-in-law. His father-in-law had a stroke two years ago and half of his body is paralyzed, so Vanna and his wife provide daily care for him. Vanna plans to continue serving both his family and the Fresno community for years to come.