A ticket to Broadway and beyond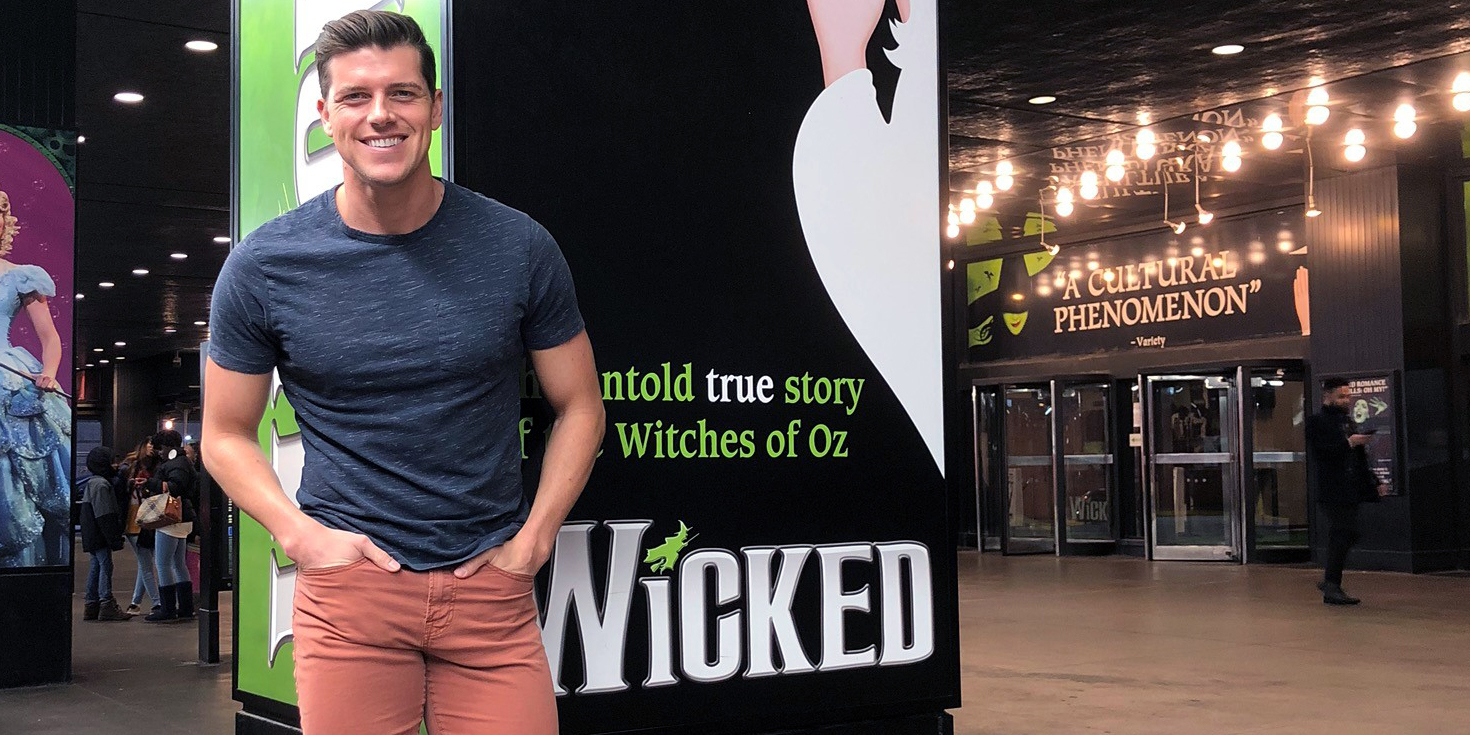 A ticket to Broadway and beyond
Jordan Litz wouldn't settle for anything but the best from himself.
So he learned to play the guitar for the role of Captain von Trapp in Fresno Pacific University's 2014 production of The Sound of Music. A musician in the show's orchestra could have played while Jordan pretended to strum on stage, but he wanted no part of that. "I thought it'd be more impactful if I played it legitimately," he says.
That same determination and dedication have moved Jordan closer to his goal of performing on Broadway. "It shows that anyone coming out of Fresno Pacific can do what they want—they just have to work hard," he says.
In the six years since The Sound of Music—Jordan's first musical theater experience—he's performed at Walt Disney World in Florida and at Radio City Music Hall in New York City. Jordan is currently the understudy to the male lead in the national touring company production of Wicked. The show is on hiatus because of the pandemic, but he expects to return to the role when live theater returns.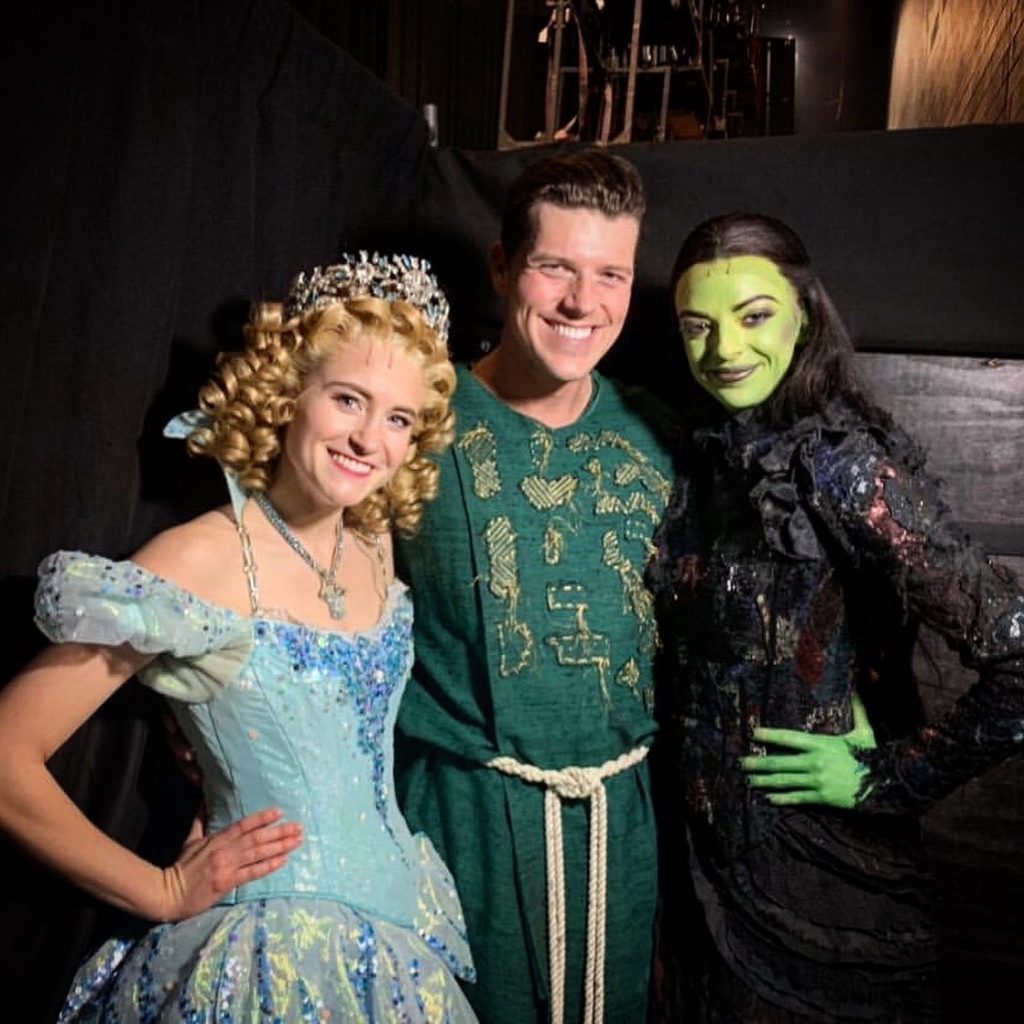 He could act
Jordan grew up in Stockton wanting to compete as a swimmer in the Olympics. That was still his goal when he arrived at FPU as a vocal performance major in 2011. "I thought, 'If this swimming thing doesn't work out, maybe I can fall back on performing.' It ended up working out pretty well," he says.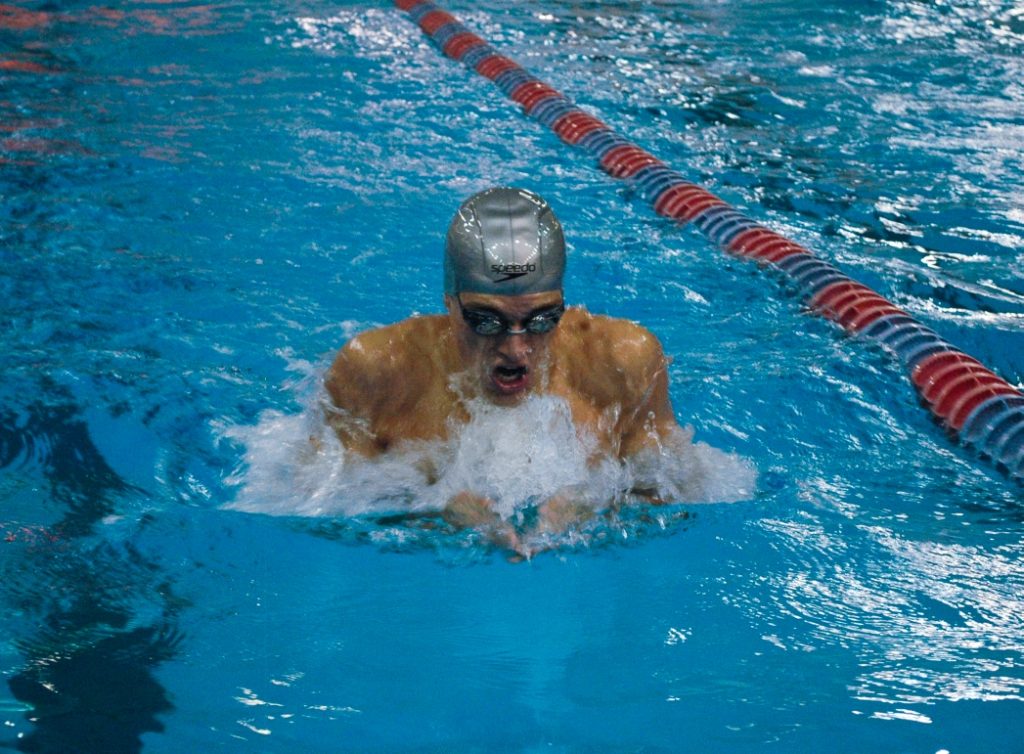 He competed for the Sunbirds in swimming, and he went to the Olympic trials in 2012 in the 100- meter and 200-meter breaststroke and the 200-meter and 400-meter individual medley. "Michael Phelps and Ryan Lochte were still around doing their thing in 2012," Jordan says. "There wasn't a chance in heck I was going to make the team competing against that dynamic duo. But I was still at the trials, and I said 'hey' as Phelps and Lochte went off to the Olympics."
Returning to FPU, Jordan focused on eventually becoming a session vocalist—a backup singer in a recording session or live performance. Musical theater wasn't part of his plans. He auditioned for The Sound of Music only because his major required a stage performance at the university. But playing the Captain changed his life. "It was like being in an almost-live movie, and the songs meant so much more because they were part of a story," Jordan says. "I surprised myself—and a lot of people—that I could act."
Bethany Rader directed The Sound of Music, and says her instincts told her Jordan could handle the lead role despite his inexperience in musical theater. "And it paid off," she adds. Jordan was often the first cast member to arrive at rehearsals and the first to memorize his lines. He drilled down to understand his character, and he built sets when he didn't have to. "He showed me more dedication and desire to learn than I ever expected," Bethany says. (An adjunct theater faculty who worked fulltime in the Student Financial Services Office, Bethany left FPU in 2016 and now directs the Tulare County Office of Education Theatre Company.)
Falling for a princess
Lead roles for Jordan followed in West Side Story and Dogfight in community theater companies in Fresno. "There was a moment playing Tony in West Side Story when I said, 'OK, I can do this. I think I can be an actor and pursue this Broadway thing,' " he says.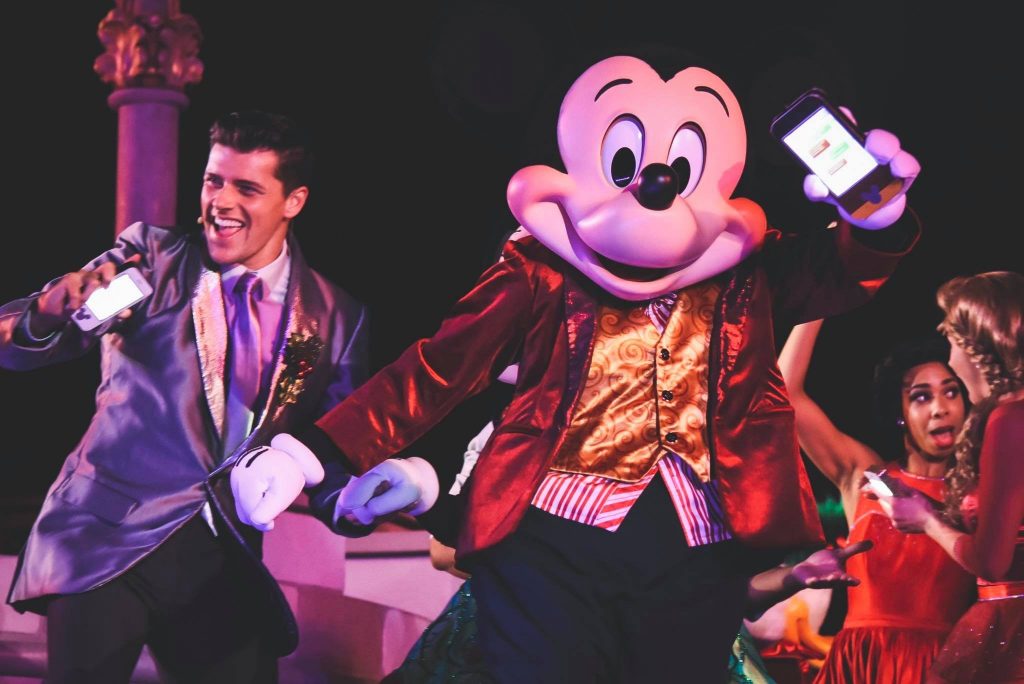 Jordan then made a big leap: He moved to Florida to perform at Walt Disney World, where many of the shows have contracts with Actors' Equity, the labor union representing American stage actors. Having an Equity card would make it easier to compete for roles on Broadway. "I intended to stay for only a few months, but I fell in love with the world of Disney," Jordan says. He also fell in love with one of the Disney Princesses, Julie, and the two are now married. Jordan ended up working for Disney in Orlando for three and one-half years, but Broadway remained his ultimate goal.
While with Disney, he auditioned in New York for Miss Saigon to gain experience in the process, and he got a "call back": a second chance to perform for—and impress—producers. "My resume was basically a blank piece of paper, but they were still interested in me. It was a great indication that New York was something I could tackle," Jordan says. A year later, he was back in New York, auditioning for a lead role in Wicked, and he made it to the final three actors under consideration. Jordan says it was "heartbreaking" not to get the part but also encouraging because he'd made it that far in only his second audition. "Yes, you need to be in New York," he told himself.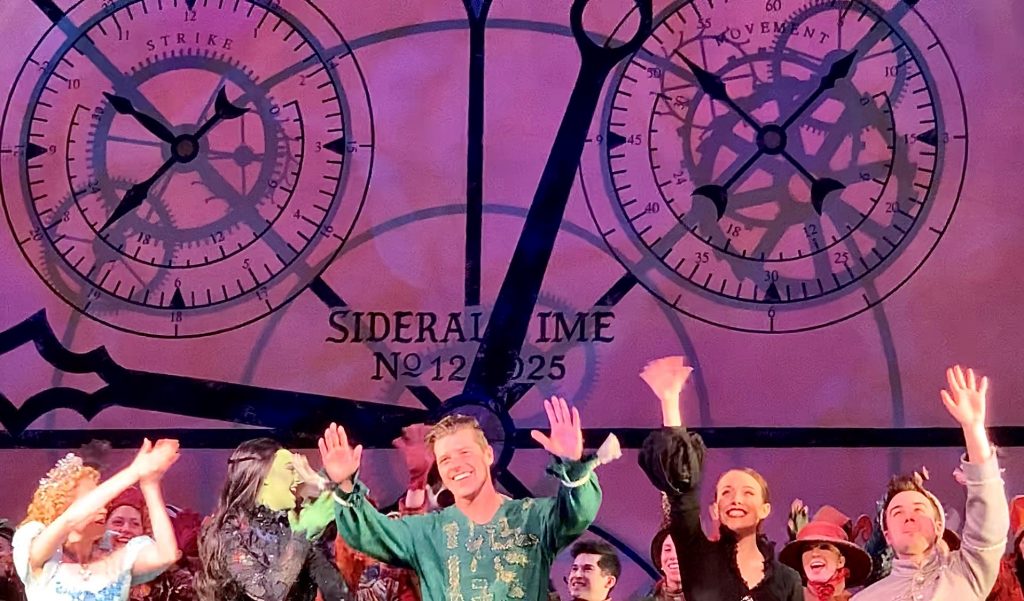 Drive, dedication and talent
Jordan and Julie moved to New York in 2019, and he got cast in a production of Legally Blonde the musical playing on Long Island. After that, he performed in the Radio City Christmas Spectacular with the Rockettes. "It was a fantastic paying gig, and a fantastic venue to perform in," he says.
Jordan was cast in January 2020 as a lead understudy in Wicked as the show toured the nation. He plays the role when the lead actor has the night off, and otherwise, he's on stage in the show's ensemble cast. Jordan is hopeful that he'll one day move up from understudy to lead actor, which is often a normal progression, he says. The trajectory of his career amazes him. "I didn't come from a university with a high-powered musical theater program. I just showed up and made it work. That's pretty cool."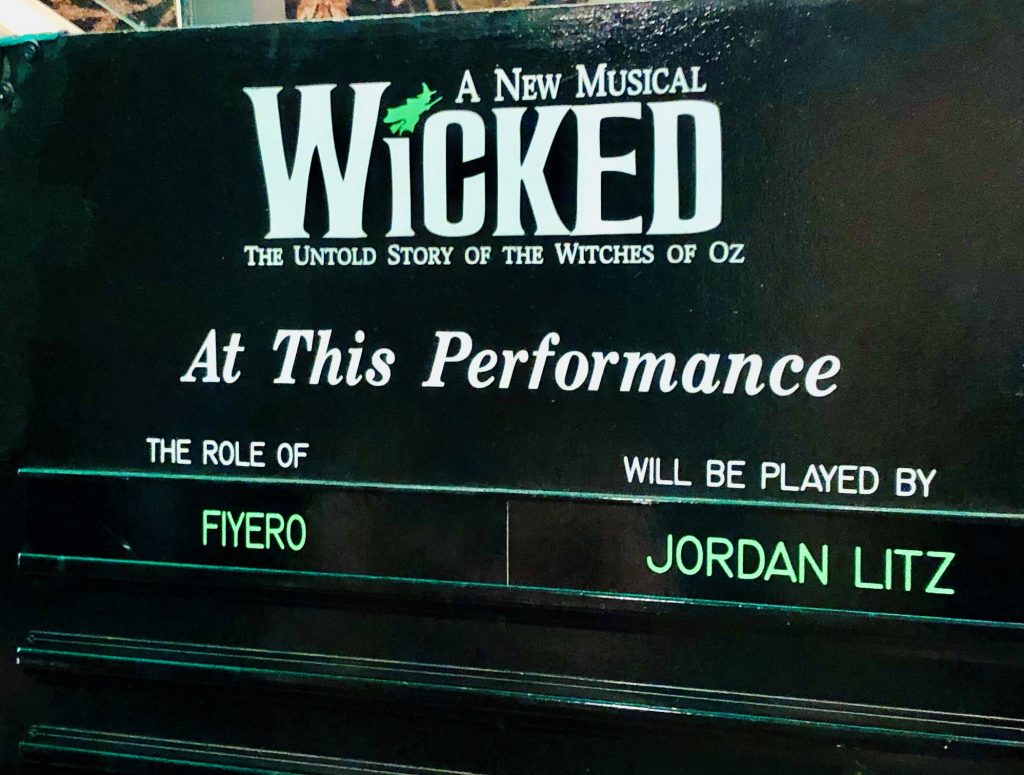 Bethany believes Jordan will make it to Broadway. "He has a drive and a dedication, on top of an amazing talent that is rare. You can have talent, but in order to really succeed in this business, you have to want it and always work hard at it," she says. "He will be on Broadway, and I'll happily be in the audience—a very proud director and friend."
Looking ahead
Yet, show business offers no guarantees, and at the moment, it's even more uncertain because of COVID-19 and shuttered theaters. "The possibility that this could go on for another year is very scary," Jordan says. Wicked, like all shows, shut down in March, and he and Julie quarantined in New York City, the hardest-hit locale in the early days of the pandemic. Jordan says he doesn't excite easily and was not frightened during the worst days of the quarantine. "We love New York, but eventually we see ourselves moving back to California. The Los Angeles area would be good for both of us," he says. Julie has degrees in fashion design and merchandising, and Jordan would like to break into television and movies. "The long-term goal of anyone who performs on the stage is to make that transition. A lot of people do it, and with a manager's help, I'd like to make that move into the world of the screen," he adds.
Wherever his career leads, Jordan says, he'll always appreciate his experience at FPU. "You don't get lost in any way, and the professors were so much more compassionate than at other schools. It felt like a family at Fresno Pacific, whether it was on my swim team, in music theory class or in the choir. Everyone knows your name, and it makes you feel you're part of something."
Watch for more about Jordan in the fall issue of Pacific magazine coming mid-November.
Not receiving our monthly Alumni eNews to your inbox? Sign up here.