Dispensing Answers as Part of Healing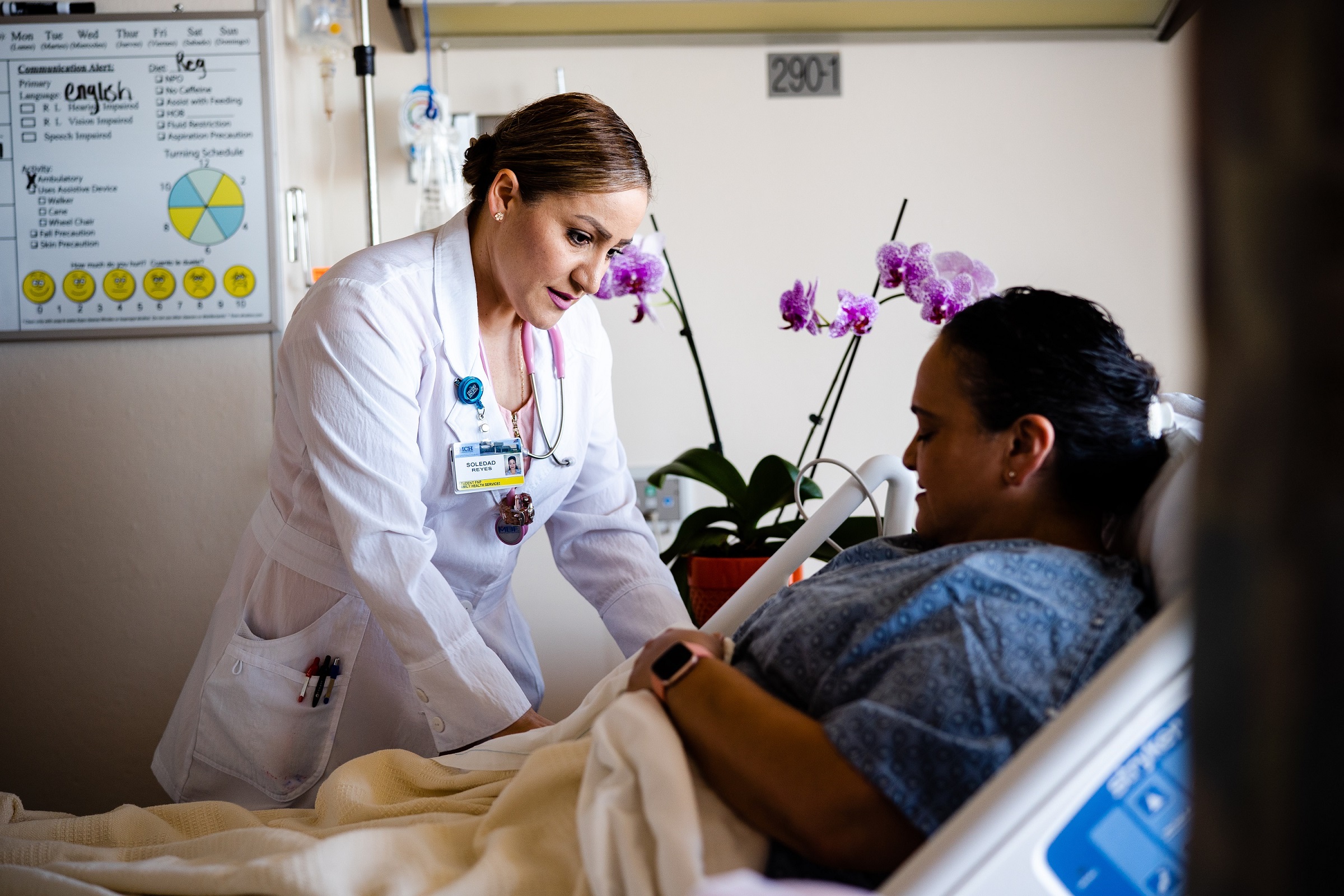 Dispensing Answers as Part of Healing
Soledad Reyes, MSN, RN, FNP-C, PHN
2019 Master of Science in Nursing
Family Nurse Practitioner at Madera Community Hospital
To Soledad Reyes, being a nurse practitioner means giving patients and families the answers they deserve.
Twenty years ago, Soledad had no idea nursing would become her calling. After her seven-month-old son developed a skin condition in 2003 she set the course that would change her life. She was frustrated because doctors misdiagnosed her son's condition several times, and no one seemed willing to explain how to prevent his skin from flaring.
"I worked in the jewelry department at Walmart—had my nails and hair done and was just this pretty little thing and didn't know nothing. I felt helpless. I couldn't help my son, and that was a horrible feeling," she says.
After doctors finally made an accurate diagnosis, Soledad researched what steps to take. By administering over-the-counter medications and altering her son's diet, she was able to clear his condition without any harmful side effects.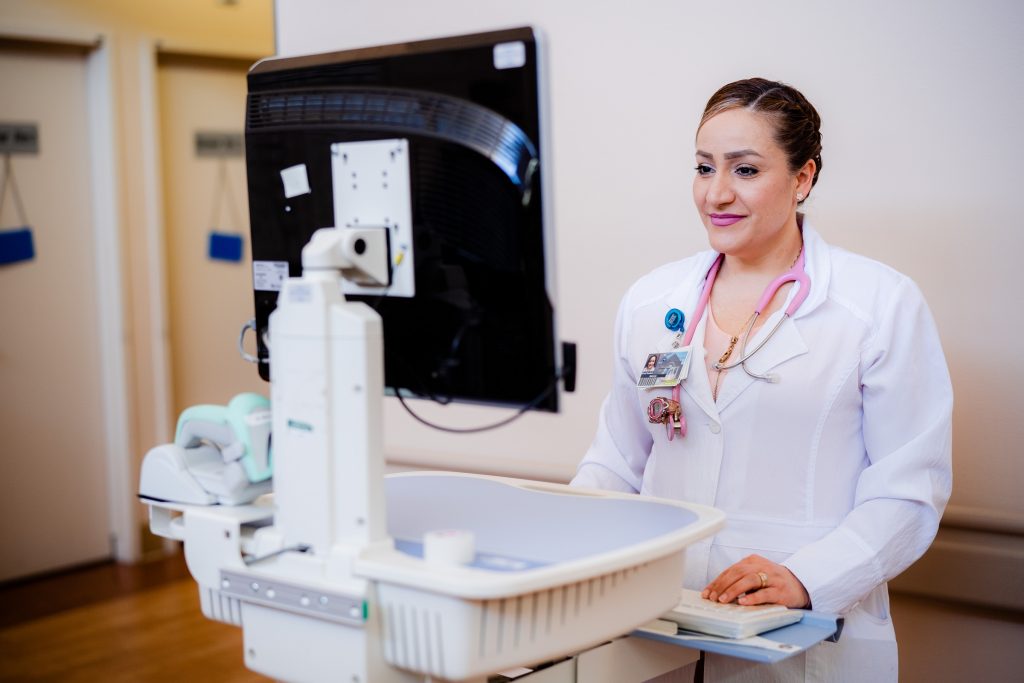 "I think that's why I am the way I am: because I went through what I went through. Not only with my son but with my mom and my dad. I want a person to have answers," she says.
This drive to find and share answers led Soledad to obtain a Certified Nursing Assistant license from Madera Adult School and then become a Licensed Vocational Nurse through Madera Community College. During this time she started working at Family Health Services, a clinic that is part of Madera Community Hospital, where she met many people who inspired her—particularly nurse practitioners.
"I met these wonderful, smart people like nurse practitioners and PAs, and I was like, 'I'm going to be a nurse practitioner. I'm going to come back and I'm going to do what they do, and I'm going to do it better than them'," she says.
Having provided nursing care since 2007, Soledad recently completed FPU's M.S. in Nursing and Family Nurse Practitioner (FNP) program. In her time at the clinic and hospital, she has met patients' needs in various ways—anything from prescribing diets to delivering babies to translating for Hispanic patients.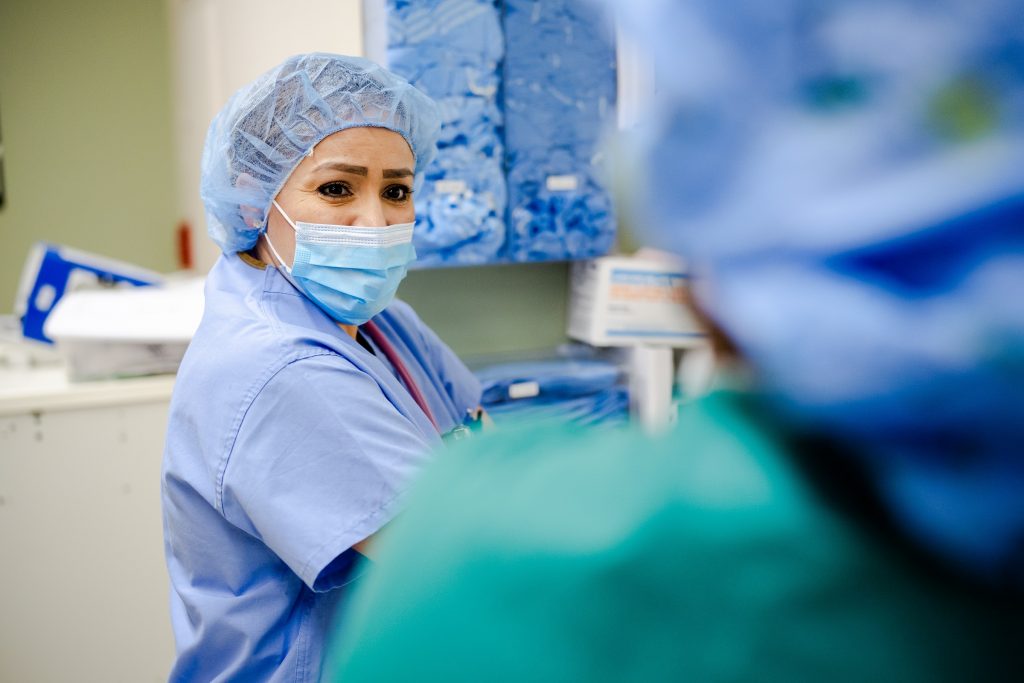 A love for her hometown of Madera is central to this wife and mother of five. "As much experience as I have, I know I could go work in another hospital and make more money and take care of a different population, but I want to give back to my community. I know they need someone like me that is very passionate and caring, and I will go above and beyond for them," she says.
Many experiences have shaped Soledad in her 13 years as a nurse. Once, a Hispanic woman was admitted to the ER with excessive bleeding. When she and the doctors were unable to communicate due to a language barrier, someone thought of Soledad. After speaking with the woman, Soledad revealed that she had just given birth and had been rushed to the ER without the baby. Thanks to her, the baby was brought to the hospital and resuscitated, and the woman was treated for her bleeding.
"I was more scared than anything," Soledad said.
In this experience and others, Soledad sees herself as mediator. Oftentimes, patients do not understand what the doctor is telling them to do or, just as important, why. She helps patients understand the doctor's orders so that they and their families can have peace. "I want to make sure that they understand why they're being treated and what they can do to help," she says. "I just want to make sure that my patients are well-educated to make the right decisions."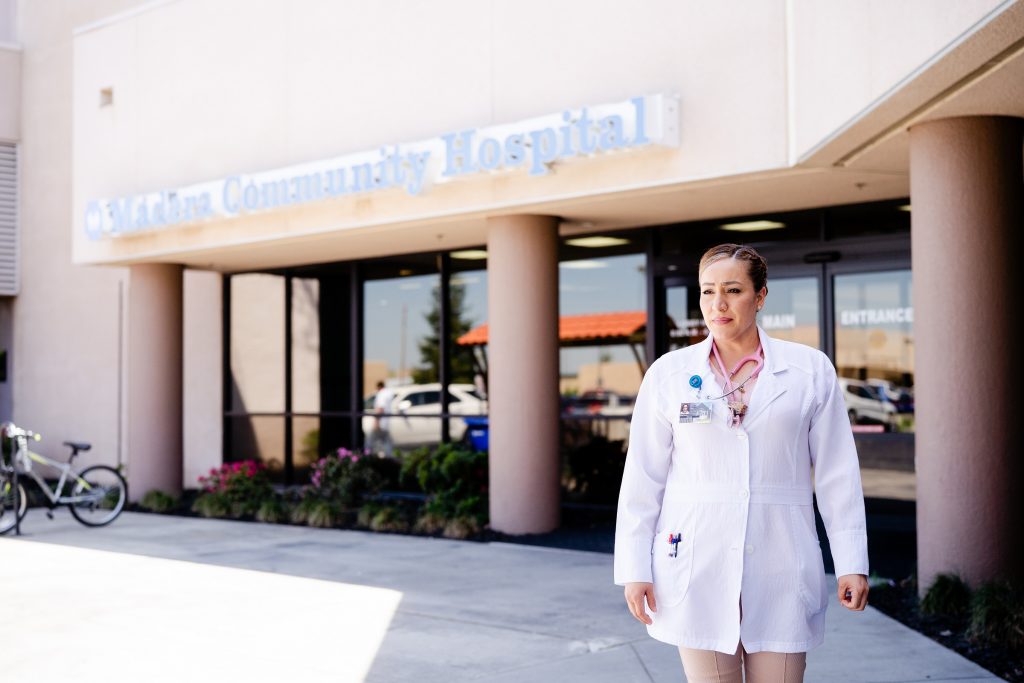 Soledad always intended to move from nurse to nurse practitioner but was not sure how to accomplish that until an associate brought FPU's FNP program to her attention. The program allowed Soledad to continue working at Madera Community Hospital while pursuing her education, getting hands-on experience in her chosen field. Though Soledad found some work to be challenging, especially large group assignments, supportive professors and a Christian environment helped her continue.
"FPU has been awesome. I think the instructors are amazing. They are so knowledgeable and they are so helpful," Soledad says.
Even when she's not on call, Soledad helps people whenever she can. When family or co-workers have questions about their health, she suggests dietary or lifestyle changes based on their symptoms. "As a nurse, we're always educating and we're always preventing. As a nurse practitioner, I'll be able to treat and diagnose and manage, so that's going to be a bigger blessing," she says.
Not receiving our monthly Alumni eNews to your inbox? Sign up here.