Fight for Equal Pay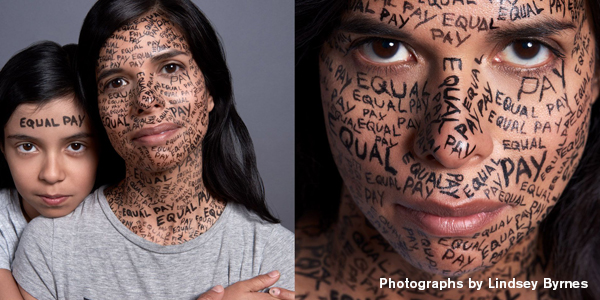 Fight for Equal Pay
Aileen Rizo
2013 MA in Mathematics Education – Secondary Emphasis
Research Associate at The AIMS Center for Math and Science Education, FPU Adjunct Professor
Math educator Aileen Rizo has attracted national attention outside the classroom as an advocate for women's economic security.
Aileen worked as a math consultant for the Fresno County Superintendent of Schools which included helping teachers deepen their understanding of math and how to teach it. She now works as a research associate at The AIMS Center for Math and Science Education and also teaches graduate math and engineering at FPU and general education math at the North Fresno Campus, all while pursuing her Ph.D. in STEM Education at Texas Tech University.
When the wife and a mother of three girls learned a recently hired male coworker at the superintendent's office was being payed significantly more than she, despite having less experience and education, Aileen knew she needed to find time to speak up. "My advocacy work in that realm opened my eyes to the change that needs to happen in government and just being more civically engaged," she said.
She took the matter up with human resources, who were unwilling to help, before hiring a lawyer. Aileen won her case, Rizo v. Yovino, in April 2018, with the judges' ruling that employers could not pay women less just because they earned less at a previous job. Now, Aileen continues to fight for all women to receive equal pay, her case has been appealed to the Supreme Court.
"As an educator I think you're always an advocate for your students…but I've taken that to another level in serving the community in other capacities, like understanding the burdens that people have that aren't being represented in government," she said.
Read more about Aileen's work in a Harper's Bazaar article: "Inside Aileen Rizo's Fight For Equal Pay."
Above intro written by Francesco Parisi (current student)
Aileen will be presenting at the Global Math Week Kickoff Symposium in Santa Clara on Saturday, October 6, 2018, hosted by the Global Math Project. You can view the event through live streaming on their Facebook site.
Not receiving our monthly Alumni eNews to your inbox? Sign up here.