Imagine a City Without Orphans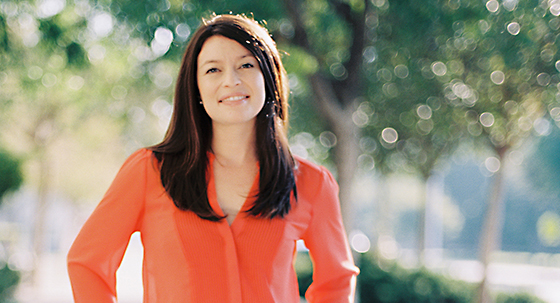 Imagine a City Without Orphans
Whitney Bunker
2008 BA in Social Work
Executive Director and Co-Founder of City Without Orphans
FPU alumnus Whitney Bunker leads a life of giving back to the community. As executive director and co-founder of City Without Orphans, she has used her Bachelor of Arts in social work to create a nonprofit organization dedicated to providing foster kids with the loving homes they deserve.
Social work was a natural fit for Whitney. "I was super confident that I wanted to work with kids in foster care. I've known for the past 16 years," she explains. To further pursue that knowledge, Whitney received an internship position at a local foster care agency. There, she was given a small caseload to work with under supervision. "I had a few families that I was doing case management for, and I loved it. It really opened my eyes to a lot of the needs," she says.
After graduating from FPU, Whitney recognized a major separation between services offered by churches and foster care. She explained, "Many needs were not being met, and I had all of these ideas. We had a church on one end, and a foster care agency on the other, and nobody was bridging that gap."
To create that bridge, Whitney co-founded City Without Orphans in February 2011, which integrates faith into the foster care system. Beginning with a small team with big ideas, she formed a strategic business plan and immediately began forming community partnerships.
"We started presenting our vision to key agency leaders in the government and the secular world," Whitney says. The mission of City Without Orphans is carried out through awareness, education, mobilization and post-placement support. Whitney describes her organization as a "faith-based liaison entity between our child welfare system and our churches."
Whitney stressed the importance of community awareness to bring change. "A lot of people do not know that we have about 2,000 kids in our foster care system. They are not delinquents, but victims of abuse and neglect. If people do not know about these youth, then there is not much that can be done," she explains.
To educate people, Whitney started a free seminar called Fostering and Adoption 101. "There is a statistic that one-third of people in churches have thought about foster care or adopting, but only 2 percent take action. We realized that a lot of people are considering this, and we have a lot of kids with needs," she says.
Whitney mobilizes the community to get involved in a variety of ways. She explains that "everyone can do something. It's not if you're called, it's how." From duffle-bag drives, Christmas parties serving 400 foster youth and their caregivers, to soliciting mentors for kids in foster care, anyone can contribute.
"It has been really cool to see how creative people are. We have photographers who step in and we let them take a photo session for a senior in foster care who has never had a professional picture taken. Someone else said they could do hair, so they did the hair for a kid in foster care who was going to prom," Whitney explains.
To provide post-placement support, Whitney created parenting classes for foster and adoptive parents. "It is not enough for us to recruit, and we have done a lot of recruiting for foster care and adoption in our community. For us to just say 'Good luck and God bless you' is not enough. We have to actually come around those families and support them," she says.
The success of this support became apparent when Whitney was approached by two parents struggling with the decision to finalize their adoption. She encouraged them to enroll in a nine-week class that gave them the needed tools and support. "I ran into the mother several months later and she told me the class changed their family. They finalized their adoption and the kids are doing so well," Whitney explains.
City Without Orphans continues to grow, currently holding about 40 church partnerships. Whitney also recruits interns from FPU. "I am so honored to give back to the program that gave so much to me," she explains.
Helping other requires dedication and enthusiasm. Whitney Bunker demonstrates both of these qualities through her community work.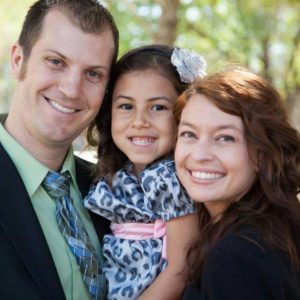 By Makenzie Dunckel (BA '16)