David and Goliath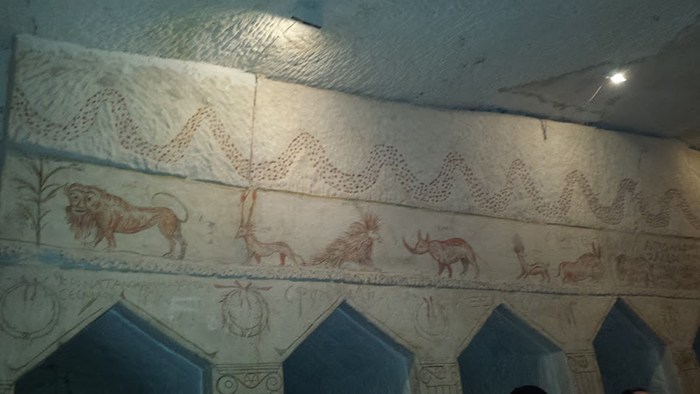 David and Goliath
Our first stop of the day was at Khirbet Qeiyafa. This site is known for its 2 gate structure and allowed us to over look the Shephelah Valley. This is the valley that is thought to be the location of the battle between David and Goliath.
We moved to Tel Aseka, the hill across the Valley to tell the story of David. Bible stories with Brian are the best! Being able to over look the Valley and read the story that directly ties in with the land was an amazing experience. Most have heard the story of David and Goliath, but bringing it to life was all together an amazing experience!
Next stop was Beth Shemesh. We got a special treat here. There happened to be a dig in action and they let us go down to the dig and see what was going on. There is so much history in this site from the story of Samson to the Arc of the Covenant. Being able to hear stories of the past while seeing history being uncovered was a beautiful experience.
After lunch we visited the Sidonian Caves. This was so cool, literally and figuratively. Due to the heat outside it was nice to escape from the sun and go under ground for a little while. These caves that were discovered are not really caves at all but happened to be basements that stored hundreds and thousands of pigeons. Along this hill everywhere they have begin to dig they have found a basement. They warn people to stay on the path to avoid caves falling in and people getting hurt.
Next stop, Sidonian tombs. Tessa was standing all the entrance of the burial site.
These tombs were used as a family burial site and have been excavated and re-plastered to allow entrance.
The tomb caves like this were mainly used for higher class people. Not everyone could afford burial sites but if they did they were fairly large. The tombs are made of eocene rock which is similar to a chalk substance.
By: Megan Weber