A FUNdamental Success Story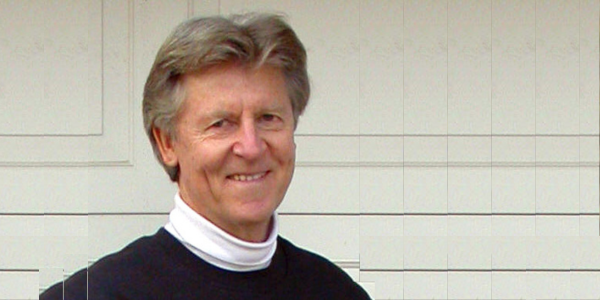 A FUNdamental Success Story
Karl Dewazien
1970 BA in Interdisciplinary Studies
FUNdamental Koach Karl and Emeritus State Director of Coaching for California Youth Soccer Association
Fresno Pacific University helped guide "Koach" Karl Dewazien toward the two great loves of his life:
His wife, Jeannette, whom he fell for on campus and with whom he has a daughter, Darcy, and a granddaughter, Elle.
Soccer, the sport that gave him purpose, launched a celebrated career and ignited his ongoing 70-plus-year quest to inspire the kind of childhood he never had.
"If it wouldn't have been for Fresno Pacific, I would never have had any of the opportunities that I mysteriously fell into because I was graced by God," he says.
Today, Karl is known as the foundation of Fresno Pacific's soccer program and as a worldwide authority on the sport. His FUNdamental Soccer practice book has been translated and distributed throughout China, Japan and Spanish-speaking countries. The rest of his series of books and website are also must-reads for youth coaches in countless countries. He's been a frequent speaker at state, national and international events and was featured in the book Relentless: The Story of American Soccer and the Coaches Who Helped Grow the Game.
Karl's place in the sport is ingrained as a player and coach (including at Fresno Pacific), director of coaching for the California Youth Soccer Association and the pioneer of West Coast soccer camps. Then there are Karl's personal athletic achievements such as his induction into at least four halls of fame, including Fresno Pacific's, where he graduated as all-time leading scorer with 21 goals.
His dedication to children through sports is part of his core. Born just after World War II to parents who survived Nazi concentration camps, Karl remembers nothing of his childhood before the family moved from Europe to the United States and Lemoore.
The traumatic start to life pushed him to succeed and factored into his belief that each child deserves a good childhood. And that every child should have fun playing soccer.
"I want to make sure that since I didn't have a childhood, I'd like all other children to enjoy their childhood," Karl says. "I figured the only way I could do anything that was going to be important was through sports."
Landing with his family in Lemoore at age 11, Karl spoke no English – and neither did his parents. He learned by listening to country-western music and Elvis Presley, adopting an accent so convincing his community college speech teacher thought he hailed from southern Texas.
Karl was an athlete and student leader at both Lemoore High School and then Coalinga Junior College. He played sports like tennis and football, deciding that athletics would be his ticket to a four-year degree.
A friend and star collegiate sprinter, Jim Farmer (BA '69), also an FPU Hall of Famer, helped Karl get into Fresno Pacific. As Karl tells it, Jim threatened to quit the track team if Athletic Director Gary Nachtigall didn't offer a scholarship to his friend.
Whatever the motivation, Gary offered the scholarship but needed to find his new student a sport. Karl says he was too short for basketball, had too many injuries for tennis and hated running.
The next option was soccer – a word that Karl had never heard. In his mind, he first interpreted it as "sock her" and possibly a sport where he would box women. Karl wasn't at all interested in that but, once he understood the term, decided to give soccer a try.
He started juggling the ball with his feet first in his bedroom, then outside at his father's turkey ranch when his mother had enough of a soccer ball bouncing off the walls and ceiling of the family home. Karl remembers thousands of turkeys cheering – or gobbling at – his quick progress and thinking "this is the sport for me."
The college team also was a work in progress. At first, Karl had no serious soccer ambition, saying "all I wanted to do was look good for the girls on the sideline." But at first even the cheerleaders had little to celebrate beyond the team moving the ball over the half line.
When the coach left in Karl's junior year, a few flukes of fate led him to be the player/coach. That year, the players trained hard and came prepared; Karl became known as "the maestro" for his knack at putting the ball into the back of the net.
At the same time, Karl was continuing to work toward his bachelor's degree and teaching credential. He taught elementary school for a few years but decided that wasn't his path to reach children. Soccer was the place where he could encourage children and later adults through coaching clinics.
"I use the sport as my vehicle to try to reach adults to make sure that their kids have a childhood," Karl says. Part of his mission is ensuring that children have fun playing soccer and that they teach themselves skills like discipline and teamwork.
Soccer is over-organized and overly competitive, like many sports today, Karl believes. He promotes the idea that playing soccer just for fun – in the backyard and the park, for example – helps children grow and develop.
Part of Karl's contribution to the sport is in helping modify the adult game to accommodate children (smaller fields, goals and balls, for example). In his 34 years with California Youth Soccer Association, and also as part of United States Youth Soccer, he worked on projects ranging from encouraging girls to play to developing practice routines for parents and coaches.
Karl is a believer in "FUNdamental Soccer," a phrase he coined and a philosophy he has nurtured. Over the years, he thinks he's reached millions of children through teaching, coaching clinics and courses, his website, books and more. He remains active with local coaching courses along with writing articles and fielding questions on the sport.
Off the field, he and wife Jeannette have been together for decades. They met when a lonely Karl was wandering the Fresno Pacific campus and heard music coming from the chapel.
"I figured God wants me to go into that chapel," he says. "There's a beautiful young lady and she is playing the piano only using one hand, and 50 years later we are still together."
Karl says he will retire the day children stop playing soccer. As he often says, and includes with his email signature: "the outcome of our children is infinitely more important than the outcome of any game they will ever play."
Not receiving our monthly Alumni eNews to your inbox? Sign up here.