When God talks . . . listen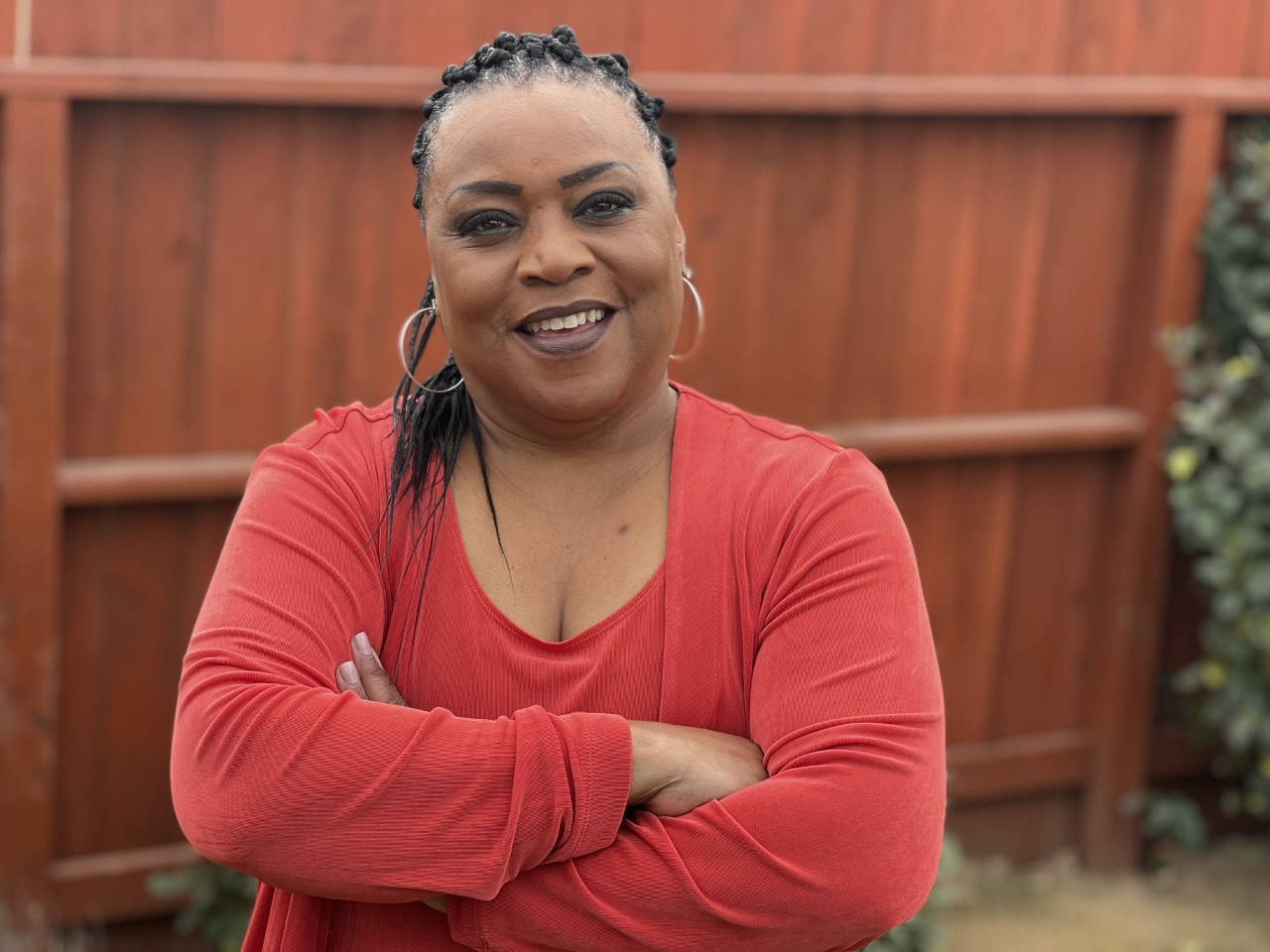 When God talks . . . listen
Renee Dayton
2015 BA in Christian Ministries and Leadership
2017 MA in Leadership Studies
Coordinator of the Fatherhood Program at the Fresno Regional Workforce Development Board
Renee Dayton isn't someone who typically fights with God – with one notable exception.
Heading back to college after years in the work force, Renee was determined to earn a degree and fulfill a promise to her grandfather. The simplest option was finishing the few classes needed for a finance degree at California State University, Fresno – even in the face of significant hurdles to re-enrollment.
But while walking to the parking lot after a campus visit, "I heard God say 'You are not going here'." Renee fought him all the way back to her car, but God won.
Then she heard about Fresno Pacific University's degree completion program while working at The Word Community Church. Intent again on a finance degree, she attended an orientation at the North Fresno Campus.
There, Renee saw the major of Christian ministry and leadership on a computer screen and blurted that out when asked about her academic plan. She left shaking her head and feeling God's hand – knowing that without seeing those words on the screen, "I never would have chosen that discipline."
But this was the right path. In 2015, Renee completed her bachelor's degree and in 2017, she earned a Master of Arts in Organizational Leadership Studies. Renee now works for the Fresno Regional Workforce Development Board as coordinator of its Fatherhood Program, which helps men gain the skills needed to develop relationships with their partners and children.
In part, she helps them identify and address the hurt in their lives because "until we heal that person, they can't be a good partner and they can't be a good parent."
God has called Renee to places and people that are underserved; she also recently began a program with the Poverello House. She has worked with the homeless, struggling fathers, women of color in high-risk pregnancies and also her church community.
"I think God calls everybody, but he chooses us for different things that he wants us to do," says Renee, who serves with a directness and honesty that isn't sugar-coated.
"My biggest thing is that as transparent as you are, you allow other people to be transparent too," she says. "So I hide nothing."
When a man in the Fatherhood Program blamed Child Protective Services for coming to his home, Renee knew that visit wasn't out of the blue. "We can't have this conversation until you get real," she told him.
When the truth came out, Renee told him CPS was correct to be there. She encouraged him to face the situation and turn around his life. He finished the program and left with a job.
When a girl came into church fresh out of prison, she insisted that she and Renee weren't at all alike. Renee disagreed, saying "you're just exactly like me. I've been wrong too – you just got caught."
Everyone has fallen, Renee says. She explains to people that "you are not the title that people give to you. You are the title God gave you and you are his child."
Renee was born in Oakland and raised in Fresno. After high school and several years of college, she returned to the Bay Area and began working in advertising there and later in Southern California.
For decades, she made plenty of money "but there was no purpose to it – it was just money," Renee says. She decided to come back to Fresno and spend more time with her mother, who raised six children – all with graduate degrees – on her own and also earned a master's degree
Soon, Renee had the job at The Word Community Church as an assistant to Bishop JR Coleman. After a few years, she enrolled in Fresno Pacific.
Immediately, there was a sense of community at FPU. While working on her bachelor's degree, Renee met fellow students at Starbucks on the weekends to study. "We were all one big team," she says.
The Fresno Pacific community made learning easy. "I had a new family and because it was Christ-centered, I grew more," Renee says. "People wanted me to succeed."
Her bachelor's degree provided the foundation for how God wants people to lead, while the master's degree supplied needed book knowledge about leadership, she said. And those are the veins she taps in service to people and ministries.
The Fresno Pacific education "taught me how to be focused on the right thing," Renee says. "We focus on circumstances, but if we focus on God, he'll take care of the circumstances."
Not receiving our monthly Alumni eNews to your inbox? Sign up here.