Mission makes the heart grow fonder
Mission makes the heart grow fonder
Elsa (Asrat, BA '14) and Rudy (BA '16) Venegas
At 4:00 on a morning in May 2013, FPU students Rudy Venegas and Elsa Asrat sat in an airport, waiting to fly to Israel for a study abroad trip. Until that morning they had never spoken to each other—five years later they would be married.
Their journey began when Rudy realized Elsa had not started her homework for the program due to anxiety over her father going to the hospital and decided to help her out. From there, a deep and genuine friendship blossomed as they realized that they shared family values, a heart for ministry, small-town farming backgrounds and faith in God. From picking each other up at airports to seeing movies to sharing hardships, they grew closer than your average friends over the next five years—but didn't think of each other as anything more.
"We were basically what you'd consider dating, without knowing that we were dating," Elsa says.
Friendship turned to love in May 2018, when Rudy visited Elsa on another mission trip, this one in Ethiopia. While visiting family in Canada shortly before the trip, Elsa had found out they saw Rudy as the perfect fit for her and were praying she and Rudy would develop something deeper. Still thinking of him as just a close friend, Elsa was surprised, but considered the idea after finding her mentor and father figure Ken Kharan agreed with her family.
"I didn't think I could marry someone younger than me," Elsa says. ". . . I had to literally give myself permission to think of Rudy in a different way."
Once she started thinking, Elsa was surprised to realize she could imagine herself marrying Rudy, and he was having the same thoughts. Shortly before visiting her in Ethiopia, Rudy had realized Elsa would be his ideal marriage partner. So, while the two were on a walk during Rudy's visit, she told him she felt her prayers for a family had not been answered yet. Seizing his chance and working up his courage, Rudy asked her if she had ever considered spending the rest of her life with him.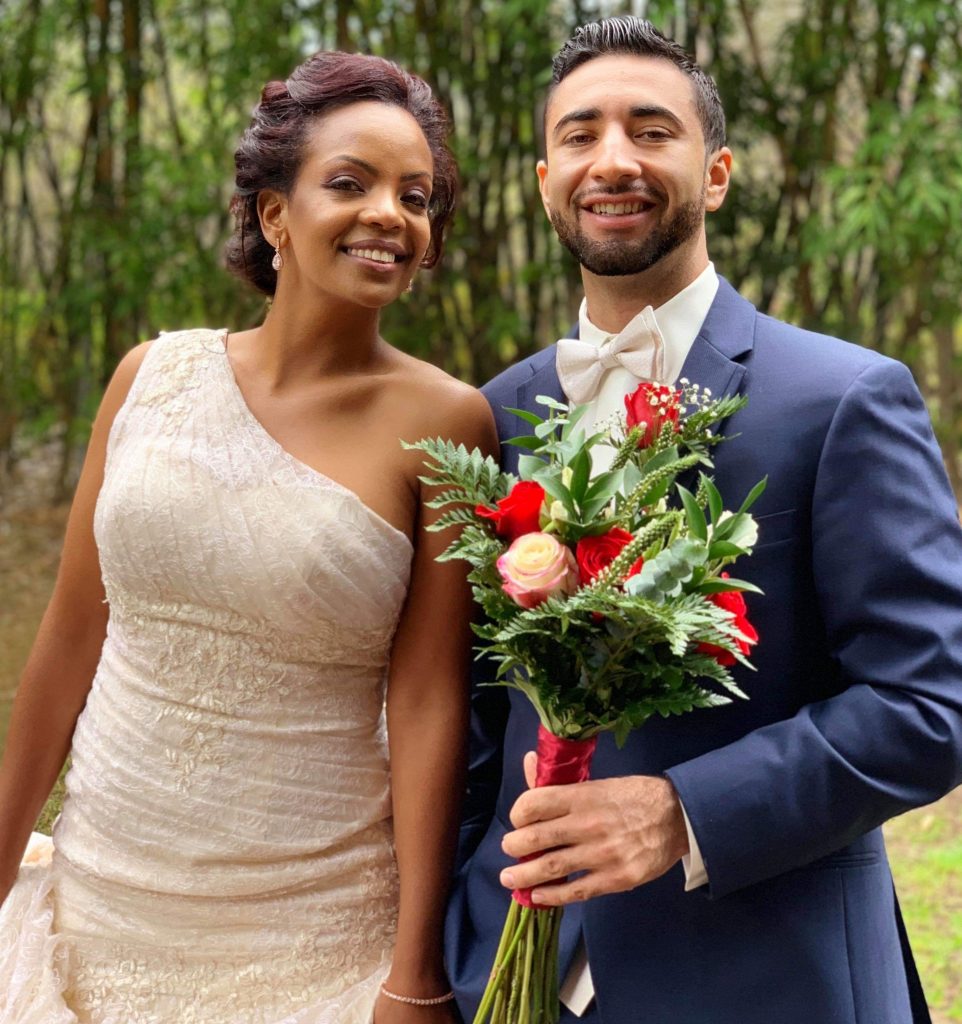 "I realized that my feelings were more serious [than I had thought], and I couldn't fight them anymore," Rudy says.
Rudy and Elsa were both uninterested in the "boyfriend and girlfriend" phase; they made the decision to spend their lives with each other and wanted to get married immediately. It only took until December 2018 to fulfill that wish, and despite this abrupt transition, their first year of marriage has been pleasant and painless.
As a married couple, Rudy and Elsa devote their lives to ministry in Ethiopia, where they provide holistic support for women and children affected by HIV. Having witnessed firsthand how affected individuals are stigmatized, outcasted and lack supportive male figures, Rudy and Elsa serve in a six-month program that helps survivors find identity outside the stigma and start small businesses to support themselves.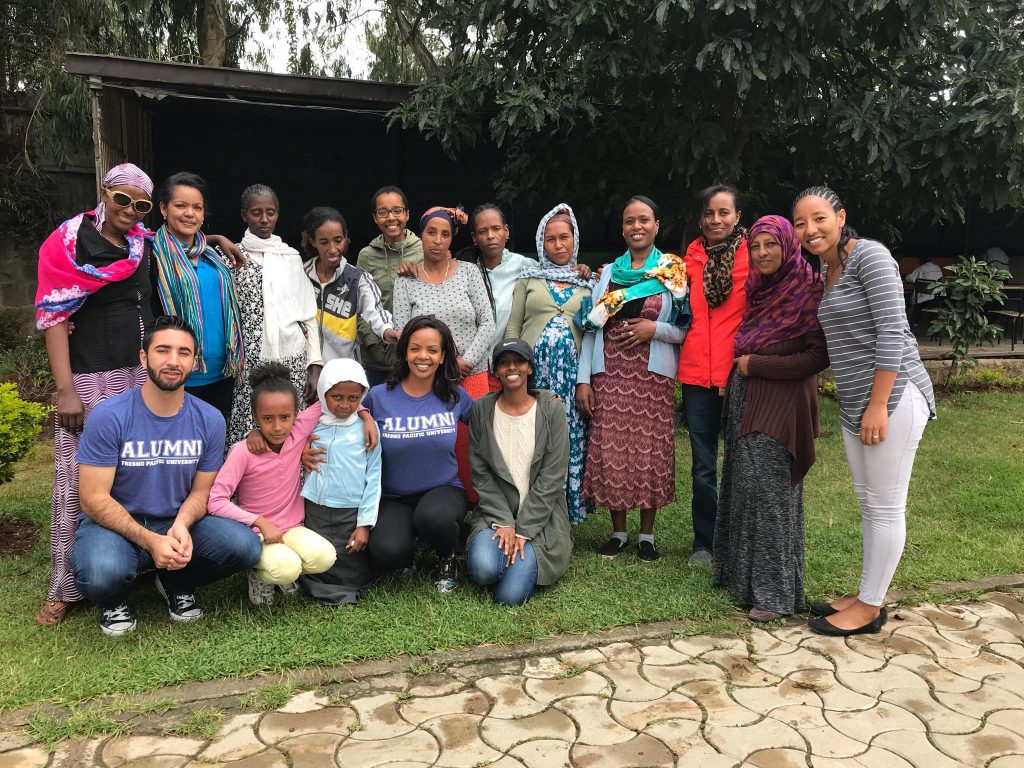 "Throughout my life, people have been the biggest asset," Elsa says. "They're the ones that have added value to me and said that I matter. I realized that I can't pay them back—all I can do is pay forward. If I go to Ethiopia, there's so many girls I can add value to, and say 'You matter.'"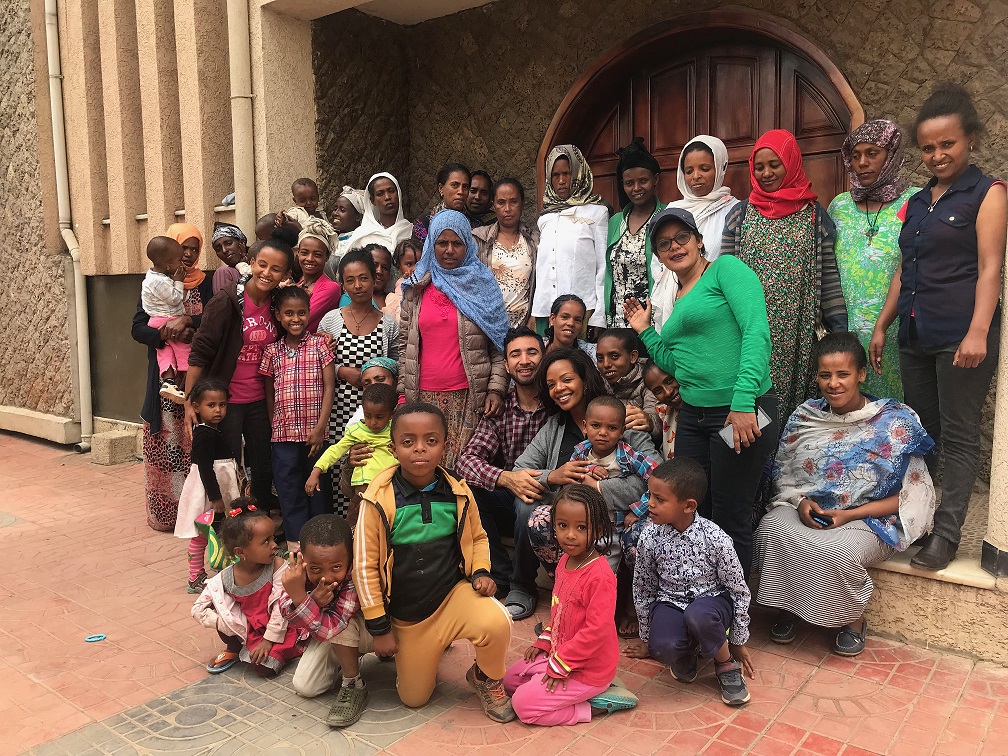 FPU was a major influence both in Rudy and Elsa's marriage and their ministry, as their shared communication classes, multicultural scholar programs and Office of Spiritual Formation meetings gave them not only numerous opportunities to get to know each other but to develop a heart for reaching out to those in need overseas. Both emphasize their gratitude for the role the university has played in their lives.
"The idea of serving others, the idea of loving others, came from the experience that FPU gave us," Elsa says.
Rudy and Elsa alternate living in Ethiopia and the Fresno area. They had their first child Yonadab on September 8, 2019, and they hope to have more.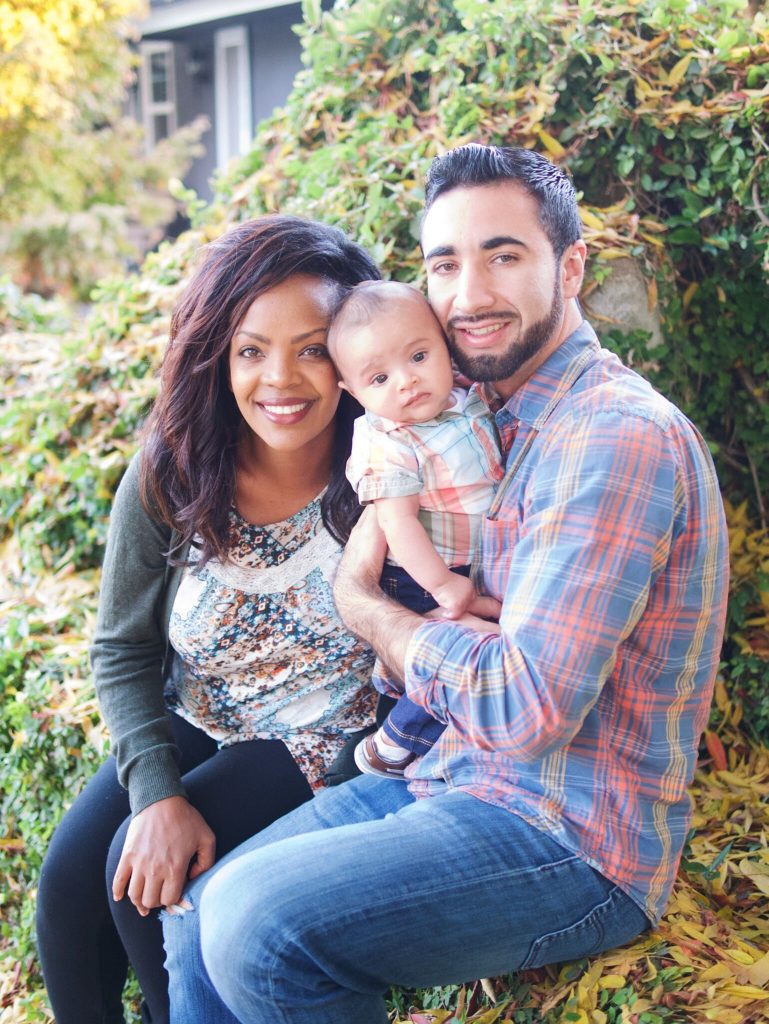 Not receiving our monthly Alumni eNews to your inbox? Sign up here.