The Surprising Power of Belonging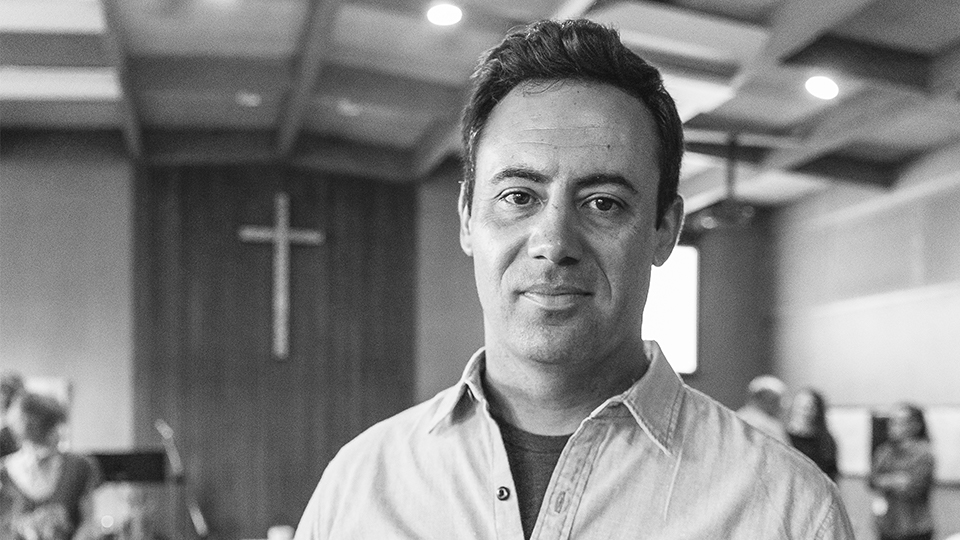 The Surprising Power of Belonging
Simon Biasell
2016 Master of Divinity
2012 BA in Organizational Leadership
Pastor of Woven Community Church
Everyone has a need to belong.
If it's socially, academically, religiously—as relational human beings, we are designed to be in community with one another, and belong.
When Simon Biasell was in elementary school, he struggled with a learning disability that would wind up not only shaping his view of academics, but also his view of fitting in. Because of his struggles academically, he was convinced he was just "bad at school." Simon couldn't wait to graduate high school just so he didn't have to attend school anymore. After high school, he went on to work in ministry as the junior high director at Sierra Vista Presbyterian Church, Oakhurst, CA. He was well-liked, ran a booming youth program and took a liking to ministry. He belonged in ministry. Simon continued in ministry throughout his 20s, serving in Presbyterian churches in Seattle, Hollywood and Napa.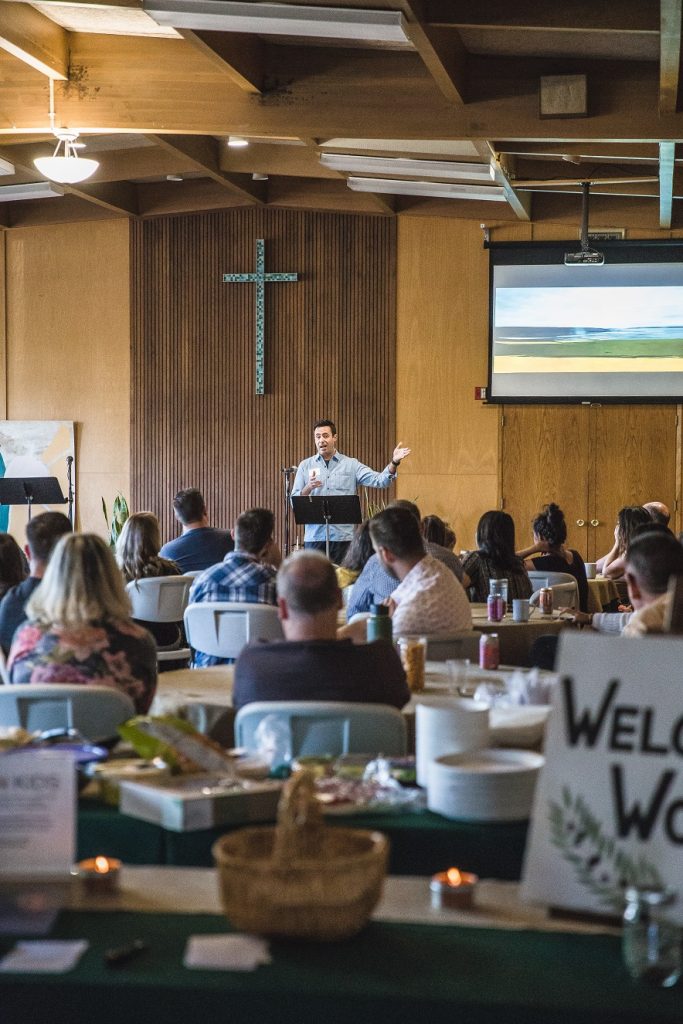 But in the back of his mind lived an uncertainty of what a long-term career would look like with only a high school diploma. Simon knew he needed to become ordained in order to become a Presbyterian pastor—but that also meant earning a bachelor's degree and master's degree. The idea was simply overwhelming.
But during a conversation with two friends then in a cohort for organizational leadership at Fresno Pacific University (friends who now serve on staff at FPU—CJ Haydock, men's basketball coach and Tim Beauregard, women's basketball coach), they convinced Simon he would be a good fit in the degree completion (DC) program. CJ and Tim explained the program had a different approach, one with a curriculum designed for working adults and with a value on learning outside of the classroom. With a wife, and a baby on the way, Simon knew that going back to school would be a sacrifice—but it turned out to one he would not regret.
So, at age 29, Simon returned to school for his bachelor's degree with a new understanding of academics, a more developed intellect and a determination to excel academically. And he did. He worked hard, met with his cohort, invested in his relationships with professors and graduated with honors. Once accomplishing this, Simon realized earning a master's degree and even getting ordained was now attainable. Because of the DC program, the acceptance from his peers, the encouragement from his cohort and professors, fulfilling his callings no longer felt out of reach.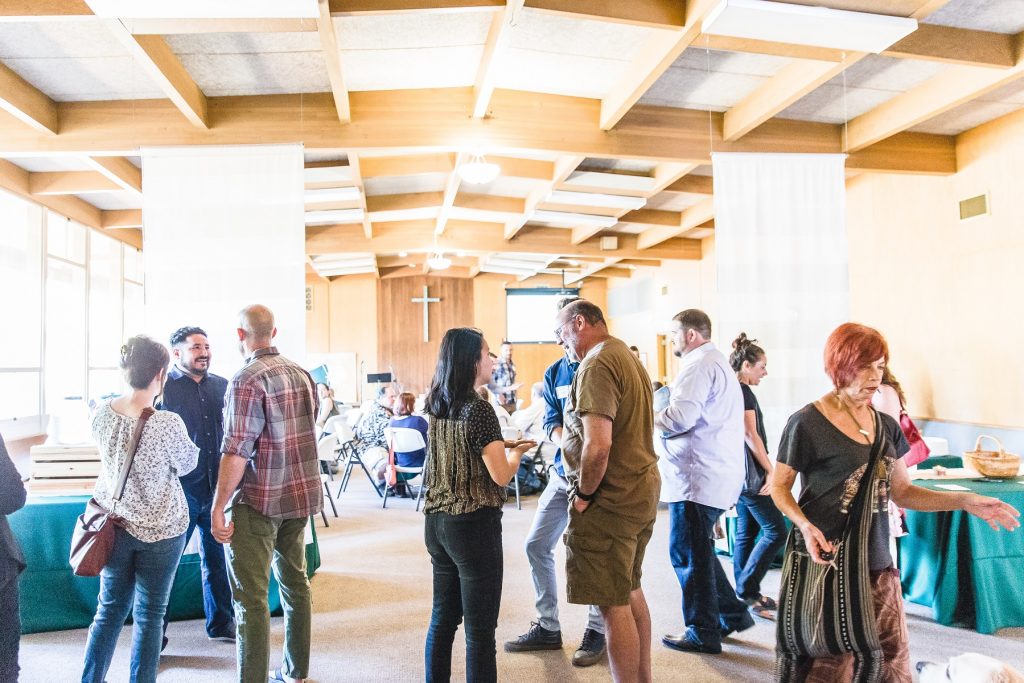 After starting Fresno Pacific Biblical Seminary, the doors began to open for Simon's career. He was offered the opportunity from the Presbytery to plant a church in Fresno. It made sense—Simon had been in Fresno for four years now, meeting people of faith who wanted to attend a church but had not found one that was a good fit for them. Each person had this echoing need to belong, and Simon answered the call. He started a conversation with 12 individuals who were interested in starting this "new worshipping community," and in 2013, Woven Community was born.
In 2016, Simon graduated with a Master of Divinity degree and was invited to guest lecture in a friend's class at FPU's North Campus. Once a student who avoided school at all costs, Simon eventually found himself back in the classroom as an adjunct degree completion faculty, giving back to the program that gave him so much. "I know students who are in my classroom are coming from jobs, leaving their kids at home, making family arrangements—all to achieve this goal that at one time seemed out of reach," Simon says.
Students also come with diverse experiences not only in life, but also around the bible, church and faith. "I really value the opportunity to create a safe space for them to come and encounter the Bible and topics of faith and church, where their opinions and experiences are valid," he continues.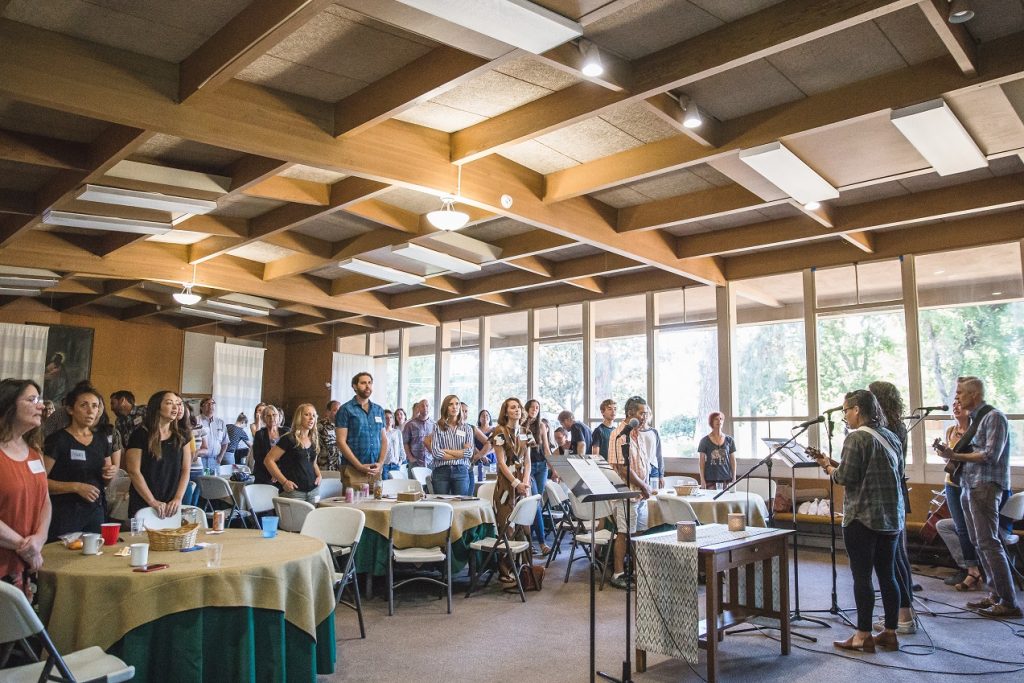 This is also the environment Simon aims to create at Woven Community. Now in its sixth year of existence—a milestone for church plants—Woven Community is a progressive evangelical Presbyterian Church USA congregation with a mission statement to "seek Jesus in traditions and imagination, in the church and outside the church, in the expected and the unexpected."
"At Woven, this is what we strive to do," he says. "People who have been hurt by the church or had traumatic experiences in how the Bible has been used—we aim to create an environment where these people feel comfortable to come back, ask questions and belong."
The church meets on Sundays at 5:00 p.m. at Westminster Presbyterian Church in Fresno (near Palm and Shaw avenues), and hosts frequent interviews with key community members of various faith and political backgrounds, monthly gatherings at the food trucks in Fresno's Gazebo Gardens, yoga, potlucks—all with an intimate, friendly, community-focused atmosphere. Woven's latest initiative, opening in October 2019, is Open Table Talks, a series of public talks exploring topics taboo in the historical church landscape.
Simon is now finishing the first year of doctoral studies at the University of Dubuque Theological Seminary. He also serves as a fellow of Princeton Theological Seminary's Engle Institute, on the board of Fresno Interdenominational Refugee Ministries (FIRM), as a member of the Faith in the Valleyclergy caucus and assists others in launching new worshipping committees throughout California's Central Valley.
"Truly, I never thought I could finish my undergraduate degree, never thought I could go to seminary, earn a master's, become a pastor and teach at the college level," Simon emphasizes. "I never felt like I belonged in academics until I walked into my cohort. I know I would not be doing the work I am doing today if it wasn't for my experience at Fresno Pacific University."
Not receiving our monthly Alumni eNews to your inbox? Sign up here.