Day 3: The Great Wall!
Day 3: The Great Wall!
Hi Everyone! Today the big event was "walking" the Great Wall of China. We woke up at about 6:30am, ate some delicious hotel breakfast (I got pork buns which is my new favorite thing), and loaded everyone onto the bus. We drove about 2 hours into a beautiful mountainous region. Despite my assumptions, the wall is not right next to the city. It snakes through the mountains, emphasizing the natural border of the mountains (which makes a lot more sense now that I think about it).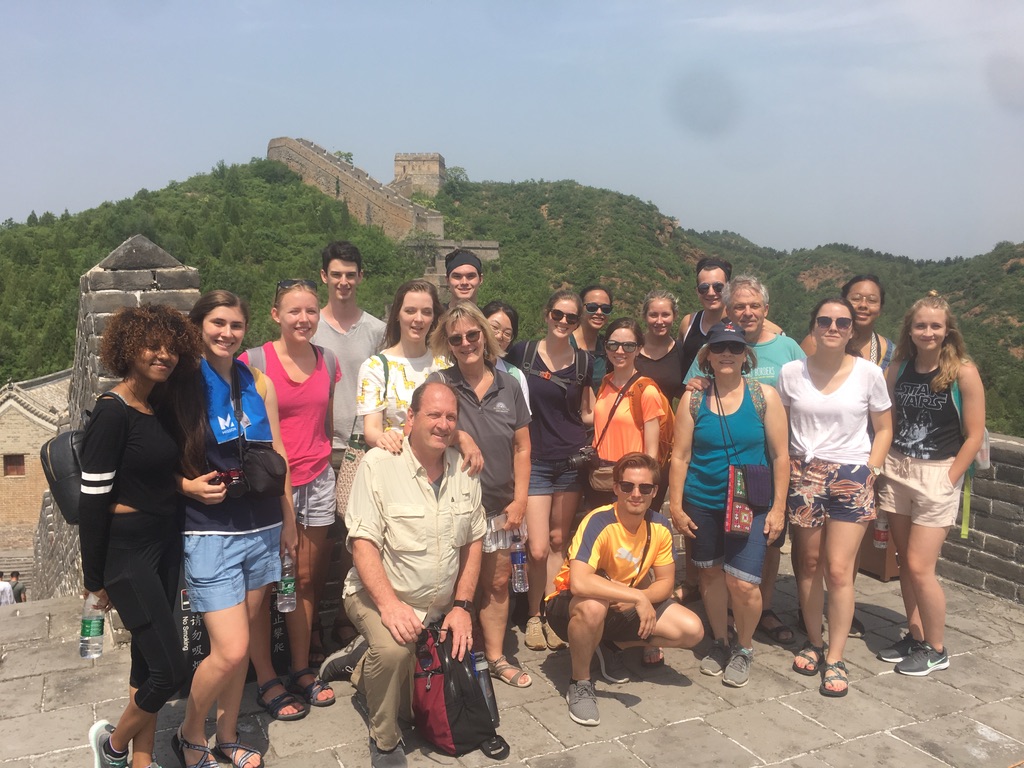 You may have noticed earlier I used the word walk with quotation marks around it. In my mind, the great wall was going to have a nice, even pavement with some minor dips and hills. I was very, very wrong. Since it is practically one with the mountains, it is littered with steep climbs and thousands of very uneven stairs. It is not a walk; it is a climb. However, the views were definitely worth the discomfort! The wall does not disappoint!
Afterwards we drove back and ate at a delicious Chinese restaurant. The pinnacle of the meal was Peking Duck, a dish native to Beijing. It was served with other toppings and wrapped up in a very thin "Beijing Tortilla." This caused the creation of "duck man" (aka Toby) after Toby, Josh, Loren, and myself (Megan) all ate part of the brain. His powers include swimming and a strong craving for bread. It is only day 3 and most of us have already been able to fully adjust to the time zone which is great. Please continue to pray for our stomachs as we try more and more new foods!