Markets, Factories, and Puppets!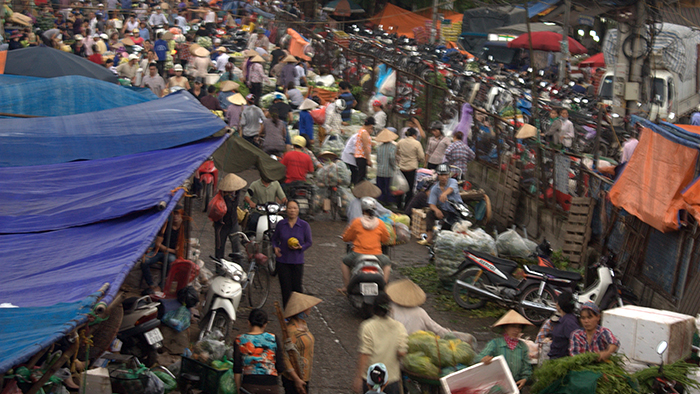 Markets, Factories, and Puppets!
Dallas Nord here.
Today we spent the day here in Hanoi starting with a very early morning at the market. This particular market featured mostly produce–everything from local fruits, veggies, and fish to imported apples and oranges from the U.S. Following our excursion there, we went to a private battery manufacturing site. After meeting with the head of the company, we were given a tour of the facilities to see the whole process of how they make the batteries. It is quite the process! Next we headed over to a lacquer art shop. The owner showed us how the artists (i.e., her family members) made the intricate art pieces. Some of them are even made by tiny duck egg pieces. They were all extremely well made and beautiful. After that we had lunch and some much needed rest time before going to a water puppet show at the Thang Long Puppet Theatre. Water puppets are a traditional folk art form unique to Vietnam. The show featured live music with amazing vocalists plus the colorful puppets expertly maneuvered by their puppeteers. Dragons, fish, swans, boats, and farmers danced about the water depicting Vietnamese folklore. To finish off our day, we went to dinner with the current Mennonite Central Committee (MCC) country representatives along with a few former MCC staff members that worked with Ken. It was a great time of sharing a meal and hearing about the work of MCC here in Vietnam.
The whole trip continues to go well for us and we look forward to the coming days of further travel!
-Dallas
Video of  puppets: IMG_1748