First Day in Vietnam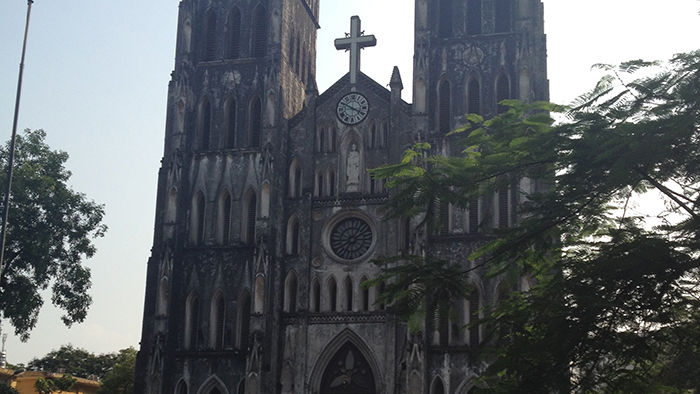 First Day in Vietnam
Written by Gold Moua
First our flight took off from Korea in the morning and landed in Vietnam sometime around 11 in the morning. Thankful it was only a 4 hour flight! Afterwards, we took a 30 minute trip to our hotel, and then we were able to quickly unpack and start our first journey! Man was it hot! Although the heat didn't compare to Fresno's, the humidity was dreadful.
However, being able to sight see around the Hanoi Old Quarter and the French Quarter was such a sight to see. There were old, historic buildings, and believe it or not, there were plenty of other tourists as well. Being in Vietnam, there were vendors everywhere and the traffic was congested, but it was an experience worth taking. One thing you should know: bargaining will come in handy!
Below are photos of Vietnam and the French Quarter that we visited. Of course, that is just the beginning of our journey; there will be plenty more to come! We will keep you posted!