Experiencing Rome
Experiencing Rome
We will end the FPU Alumni and Friends tour of Italy, starting in just a couple of weeks in Rome. What can we say about Rome?
It is one of the great cities of the world. It has been central, influential in Western and world history since ancient times, through the Middle Ages, Renaissance, Reformation, and modern world. It has been a beacon, full of corruption, the eternal city and in deep need of reform. It has been a center of reform, a world power, a leader in the expansion of Christianity, both for and against modern world developments. It was the last stopping place of the Apostles Peter and Paul.
We wouldn't have Star Wars' battle between "The Republic" and "The Empire" without the history of Rome. Rome's history has been central in the West's political and cultural education for centuries, almost continuously for more than a thousand years. It is the home of saints, theologians, practical philosophers, has a deep literary heritage, and is itself an architectural marvel.
We will not have trouble finding what to do. Here are some things to ponder, an idea or two from several ages. Italy Guides offers once again a good overview.
For the church, of course we must see the Vatican and Sistine Chapel. I want to look for Raphael's School of Athens. I had a print of it in my office for several years; many students and colleagues talked with me about it. It is paired with a less famous painting, Dispute over the Holy Sacrament. They are intended to be a pair to be seen together. You can read a meditation on these two as an example of Christian culture by the prominent early church historian, Robert Louis Wilkin at First Things (beginning about 2/3 through the essay).
What about ancient Rome? We will want to see The Colosseum and The Pantheon a temple to all the gods. And we will take a special visit to Ancient Ostia the ancient Roman port. Rome is filled with ancient history.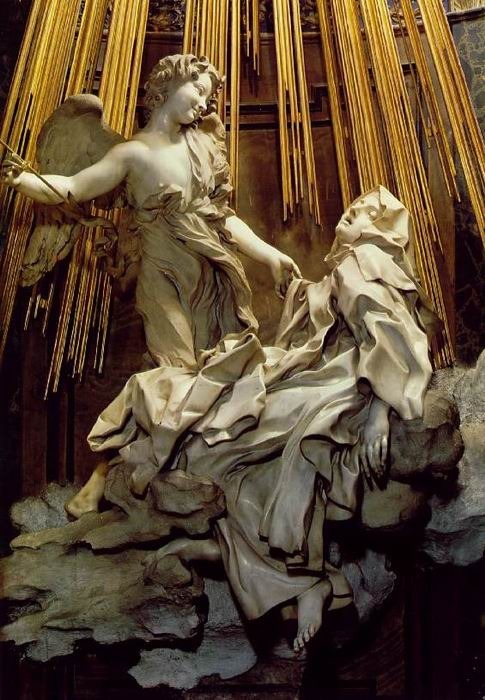 For the baroque world, the unique, modern Catholic culture, we will see the Trevi Fountain, seen often in movie scenes. Perhaps we can also get to the small church Santa Maria della Vittoria where Bernini's sculpture The Ecstasy of St. Theresa, an experience she describes in her autobiography.
After Rome, some of us will be traveling on for an extra few days in Naples, Pompeii and some relaxation on the island of Capri!