C.S. Lewis, J.R.R. Tolkien and Christian Writers of England Tour, June 2018
C.S. Lewis, J.R.R. Tolkien and Christian Writers of England Tour, June 2018
What did a manor house look like to Jane Austen? What was the setting for C. S. Lewis's science fiction trilogy? What was London like in G. K. Chesterton's novels and journalism? And on what bridge did T. S. Eliot portray his tired souls walking across in The Waste Land? English Christian writers have influenced and encouraged millions of readers in the 20th and 21st centuries, none more than C. S. Lewis and J. R. R. Tolkien.
In June 2018, we are heading out to Oxford, Salisbury, London, and Canterbury to explore the stories and sites of Christian writers of England. We begin with C. S. Lewis and J. R. R. Tolkien and their work in Oxford. We have planned for some intensive days, some special events, and some time for each on their own to explore.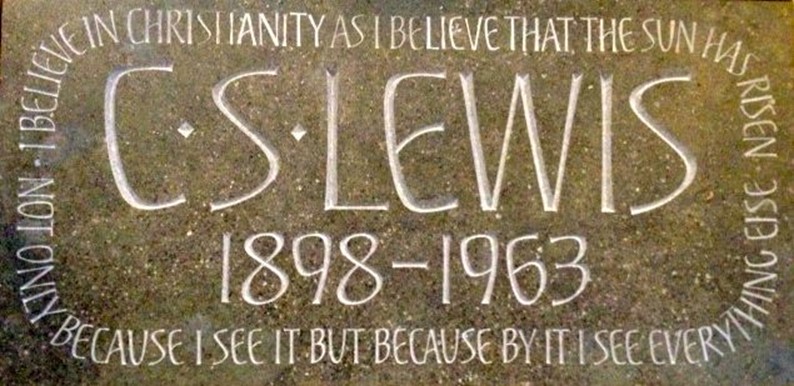 C. S. Lewis memorial, Poet's Corner, Westminster Abbey (a brief explanation can be found at the (BBC website).
At FPU we seek and work to learn, understand, imagine, and live thoughtfully and faithfully. This year's tour for alumni and friends of FPU (and friends of friends of FPU) brings all of these desires and goals together. You can find the tour itinerary, price and other information at https://reformationtours.com/package/rsv18/.
If you have any questions, I would be happy to speak with you: steve.varvis@fresno.edu or (559) 453-7155.