Love One Another: Why Loving Others is Not an Option
Love One Another: Why Loving Others is Not an Option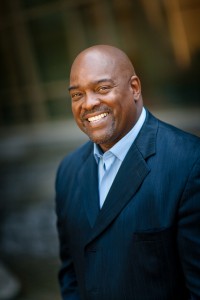 John 15:9-14
The Master is on his way to Calvary now and some of his last words are found in this portion of scripture. It was on the Master's heart to leave us with a command that would transform and enhance our relations with Him and with one another.
Jesus is sharing deep intimate thoughts of the throne, regarding what our behavior in the church is to look like on earth. One scholar notes that, "We are to be a body of believers that truly love and care for one another." So as we go into the New Year let us remember that loving others is not an option, but rather it is a command!
As we open our text, we see the kind of love that world doesn't know about—Godly love.
9As the Father loved Me, I also have loved you; abide in my love.
This love (agape) is divinely special; it is not sinful, selfish, conceited or carnal. It is spiritual, caring, sacrificial and all encompassing. It demands and requires all of you!
Jesus says this is the love that my Father has for me and I have for Him.
The love of the Father toward his only begotten Son is the highest affection that the scriptures can reveal. They had this love before they created the world. Before there was any one else here on the planet, there was a love among the triune God head. This love is too deep, and too wide, to be comprehended. It is the Love of God that comes from God.
This love was demonstrative in that he came down from heaven to be a living sacrifice for our sins. Jesus gave up everything because he loved like this.
Christ's love for man is both eternal and supernatural. It is a love that comes from eternity, was born in eternity, developed in eternity, sent from eternity and kept in eternity.
It will never cease, never run out, never give out, never burn out, never fizzle out, and never dwindle out. It is forever and ever.
Jesus also says to "abide in my Love." The word abide means to continue always. It is a present and future action that demands demonstration. It also means to live in, be consistent, for real and engaged with the action.
This type of abiding love does not take breaks. It takes no holidays or vacations and is here both tonight and in the morning.
Regardless of the situations of life, when you abide in something you are there for the Long Haul.
Jesus demands for us to abide in His love.
The first thing I notice is that this love supersedes anything that we can imagine on earth.
We don't love like this, we love conditionally, as long as it is convenient!
We love as long as we get something in return or something that we want!
We desire to have somebody to show us an agape love, but our understanding of divine love on this level is very limited.
You may be asking, "How can Jesus ask this of us?"
God's love looks beyond our faults.
God's love blesses our mess.
God's love saves our souls.
God's love forgives our sins.
God's love covers our faults.
God's love redeems our mistakes.
God's love fills us with joy.
It was His love that purchased our salvation and reaches out to us when no one else will. God's Love is free, it doesn't cost you anything, but it ain't cheap—it cost Him everything. Nobody can love you like Jesus loves you.
As we look at the next portion of our text, we see that Jesus wants to give His disciples a lesson in obedience. He starts by reminding them of His commandments.
10If you keep My commandments, you will abide in My love, just as I have kept My Father's commandments and abide in His love. 11These things I have spoken to you, that My joy may remain in you, and that your joy may be full. 12This is My commandment, that you love one another as I have loved you.
When you obey the word of God (His commandments), you are kept in His love. You will find yourself abiding (continuing in, walking through, and living out) in God's love. In doing so, you reveal to God your love for Him.
Our example is found in Jesus! He says, 'as I have kept my father's commands and have abided in His love, so I want you to do as I have done'.
Listen family—this is not an option! He is not asking, He is commanding this. His word is written with the seriousness for us to obey even as Christ has obeyed.
The benefits for obeying the command of Christ and abiding in His love are numerous.
One of the greatest benefits for abiding is that the joy only Christ can give becomes yours by the divine hand of God. It comes to fill and fulfill the needs that the believer has. Imagine being an empty vessel that will be filled up to its capacity and unable to contain anymore!
You will be filled with a happiness that is unpredictable and a cheerfulness that does not depend on your feelings.
You get a joy that the world can't take away.
You get a joy that comes in spite of trouble.
You get a joy that will show up in grief.
You get a joy that will rise when you are feeling low.
You get a joy that will never leave or forsake you.
You get a divine friend that can make you smile when pain is on the rampage. The joy that comes from obeying the commands and abiding in Christ can't be bought with money. It comes only through obeying and abiding in Christ.
When you have this kind of joy, you start singing, "Can't nobody do me like Jesus!"
When you have this kind of joy, you start singing, "I won't complain."
When you have this kind of joy, you start singing, "Weeping may endure for the night, but joy will come in the morning!"
The joy that Jesus is talking about is an abiding joy that comes from the love of God and obedience to the word of God—it is a joy that fulfills the child of God. No other joy in the world can do what God's joy can do!
God's joy doesn't work for you, it works in you! It isn't seasonal or conditional—it's conventional. It's God's practice for those who obey!
Daniel was in the lion's den, but so was God's joy!
The three Hebrew boys were in the furnace, but so was God's joy!
Paul and Silas were in the prison, but so was God's joy!
Has anyone here ever gone through it, but had God's joy deep down on the inside? Has anyone ever been disappointed or torn up in the midnight hour, but God's joy came through at the right time?
That comes from obeying and abiding! God's practice is to fill you with His joy!
As we come to the close of our text, we are exposed to what God longs to see in our lives:
13Greater love has no one than this, than to lay down one's life for his friends. 14You are My friends if you do whatever I command you.
There is no other Love known to man like that of the Love of God. God loves you so much that He longs to draw closer to you! He wants you to know Him like you have never known Him before. He loves you so much that He has revealed Himself to you in His word.
No greater love is there than this! This is the greatest Love ever displayed. Jesus said that His love is so great that He will offer Himself as a sacrifice so that you might be saved.
How can you tell that God loves you?
It's in His sacrifice at Calvary.
It's in His commitment to rescuing you.
It's in His suffering for your sins.
It's in His offering for you to be redeemed.
It's in His victory for you through His resurrection.
It's his love that keeps you, holds you and draws you in! It drives you, compels you, calls you and moves you. The love of God is powerful and God wants it to be put on display in the earth through you and me.
He says that you are my friends if you obey and love like this!
You are my friends if you follow me.
You are my friends if you can live like this.
You are my friends if you will let me live through you.
He will be in our corner and all that we need if we love like this.