A Seat at the Kings Table 2 Sam 9:1-7
A Seat at the Kings Table 2 Sam 9:1-7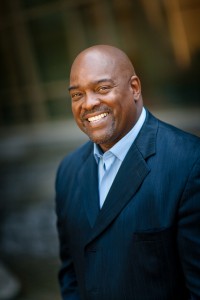 Life had been exceptionally cruel to him. He was born into royalty, but now forced to exist in poverty and obscurity. He was the grandson of the great King Saul, and son to Prince Jonathon. However, at the age of five his entire world came crashing down all around him.
One day His grand father and daddy were out in battle and were both Killed. When his nanny heard of the tragic event she came in to get the child to flee for their lives, and in her escape she dropped the boy and instantly he became crippled in both feet. His fall and the death of his daddy changed the course of his life.
When life does you like this a person is in need of a savior! When life mistreats you a divine intervention is what is needed. In today's text Mephibosheth needed a savior to rescue him from the pains of this old world, and King David was sent by the Lord to make a difference in his life.
David has had the privilege now of uniting the children of Israel. Judah and Israel are one again. God has given him favor in the region, and military might like no other king Israel has ever had. Whatever he touches God makes it to prosper.
One day as David is reflecting upon his journey into power, he remembers his soul brother and friend Jonathon, former prince to the throne. He is reminded of the oath he made to him, for David loved Jonathon and Jonathon loved David.
According to scripture, David said, "Is there still anyone who is left of the house of Saul, that I may show him kindness for Jonathan's sake?"And there was a servant of the house of Saul whose name was Ziba. So when they had called him to David, the king said to him, "Are you Ziba?" He said, "At your service!"
Then the king said, "Is there not still someone of the house of Saul, to whom I may show the kindness of God?" And Ziba said to the king, "There is still a son of Jonathan who is lame in his feet." When the King heard this he was drawn to search for him.
[This is a picture of the love and compassion of Jesus for those who are lost in life. Jesus came to seek and save that which is lost, Jesus came to find the lost valuables of God, and Jesus came to recover the lost sheep of God. He was a King just like David to rescue those who were hurting.]
So the king said to him, "Where is he?" And Ziba said to the king, "Indeed he is in the house of Machir the son of Ammiel, in Lo Debar." Then King David sent and brought him out of the house of Machir the son of Ammiel, from Lo Debar.
According to the rest of the story, King David sends a rescue party to go get Mephibosheth. He was living in a place where people were sold. Mephibosheth had become some ones property! The town was called lo Debar (The place of no pasture) It was barren and life less. He was forced to live in a barren land.
"Mephibosheth" was once the heir to the throne, but because of his "fall" he lost everything, and was now in need of a savior.
[As a result of our fall from Grace, we were born into slavery of sin, sold into the house bondage, and forced to live in a barren land. We are the modern day Mephibosheth's in need of a savior]
The story goes on to say that when Mephibosheth the son of Jonathan, the son of Saul, had come to David, he fell on his face and prostrated himself. When the meeting happened between David and Jonathon's baby boy there was a great reunion and a change of positions. Mephi-bosheth expected something bad to happen to him, but instead he received mercy and grace.
David said to him, "Do not fear, for I will surely show you kindness for Jonathan your father's sake, and will restore to you all the land of Saul your grandfather; and you shall eat bread at my table continually."
Mephibosheth was looking for punishment but instead receives mercy
Mephibosheth was looking for wrath but instead receives grace
Mephibosheth was looking for prison but instead receives promotion
God had gone before Mephibosheth and planned out his life! God had gone before Mephibosheth and ordered his steps. HE had blessed him before time. God had put David in place to be a blessing and bring "Mephibosheth" comfort in his pain. In spite of "Mephibosheth's" history God had taken him out of the barren pasture, and given him a home in the kingdom.
God knew just how to bless him
God knew just how to fix him
God knew just how to turn his troubles around
God knew just how to lift him up
God knew just how to change a bad story
God knew just how to bless him and make him a Kings Kid
As we read this story we can't help but see a parallel for our own journey hidden within. David was a savior for "Mephibosheth" as Jesus is a Savior for Humanity. As David sought for someone to save, Jesus seeks for someone to save. David was the King of Jerusalem, and Jesus is our King of Salvation. David went to great lengths to redeem someone from bondage. Jesus went to the old rugged cross to redeem you and I from our sin and bondage, he paid the price by sacrificing His life to redeem us and rescue us from a barren land. When our King (Jesus) concurred death, hell and the grave, he rose to give you and I a seat at the kings table in Heaven. Now we too have a seat in His Father's house, in spite of where we have been living and existing. God has something amazing in store for us! He has not forgotten the fallen ones.
Rest in these words today, and find them trustworthy to live by.
One response to "A Seat at the Kings Table 2 Sam 9:1-7"