Finding the Right Fit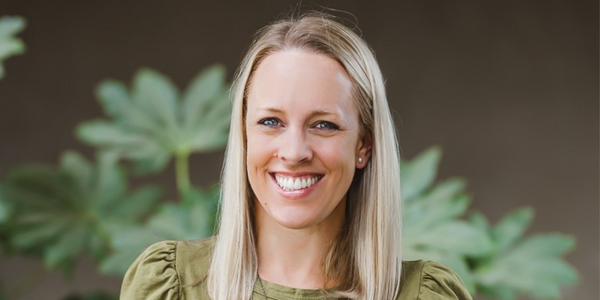 Finding the Right Fit
Stephanie Zimmerman, LMFT
2009 MA in Marriage, Family and Child Counseling
2006 BA in Psychology
President and Therapist at Zimmerman Therapy Group & Entera Therapy
Like many college students, Stephanie Zimmerman changed her major "about a million times" as she started out at Fresno Pacific University.
The Fresno native always wanted to join a helping profession but wasn't sure what form that would take. Stephanie tested majors from contemporary Christian ministries to liberal studies (teaching) before learning about the practice of therapy in a child development class.
It was the perfect fit. Stephanie, now married with two children, graduated from Fresno Pacific in 2006 with a bachelor's degree in psychology. She earned her master's degree in Marriage, Family and Child Counseling from Fresno Pacific Biblical Seminary in 2009.
"It was a great experience," Stephanie says of her time at Fresno Pacific and the foundation it provided for her work.
After completing her degrees, she first worked in community mental health, the school system and several private practices. In 2015, she founded the Zimmerman Therapy Group and then a related nonprofit, Entera Therapy, about a year ago. The two practices employ about 25 people.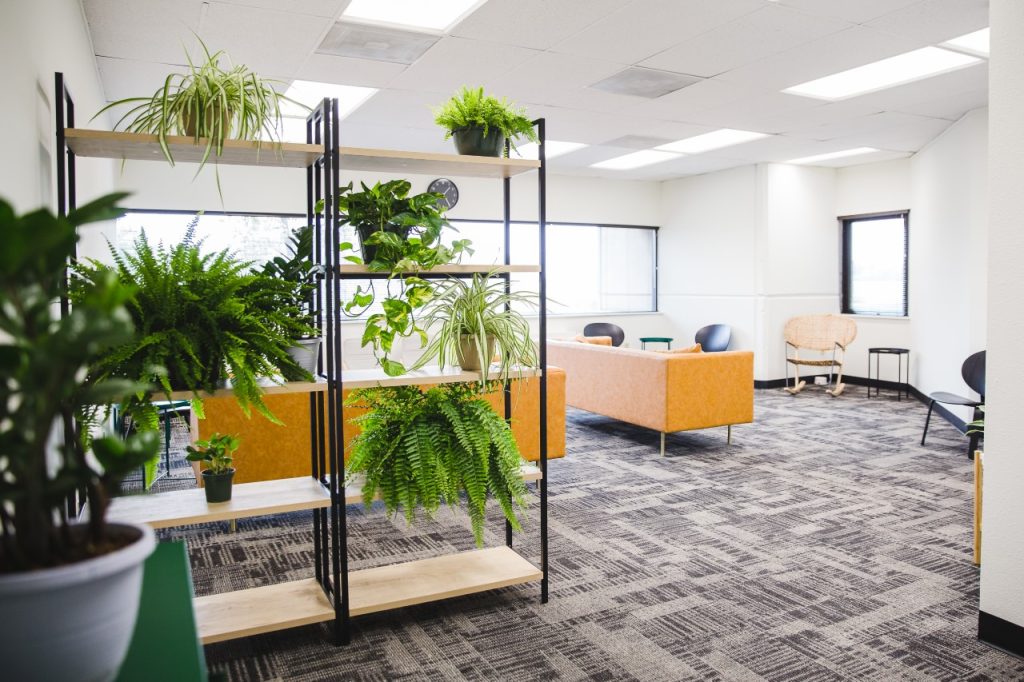 Fellow Sunbird alumni make up about 75% of the licensed staff, and that has happened organically. While jobs are open to any qualified person, "the quality of clinicians that come from Fresno Pacific is just far above," Stephanie says.
The Zimmerman Therapy Group practice, with offices in Clovis and Fresno, sees clients of all ages, from young children to the elderly, with a broad spectrum of diagnoses. The licensed therapists and associates are trained in many therapy methods, including EMDR (Eye Movement Desensitization and Reprocessing).
On the job, Stephanie handles several different roles such as working with clients (including high-trauma cases), supervising associates, leading the team and administrative duties.
Group practice always has been her goal. "I had this dream of some sort of group practice all through grad school," she says. "I think I liked the idea of creating a place that I would like to work at. I do love to create—I'm not artistic, but I am a creator."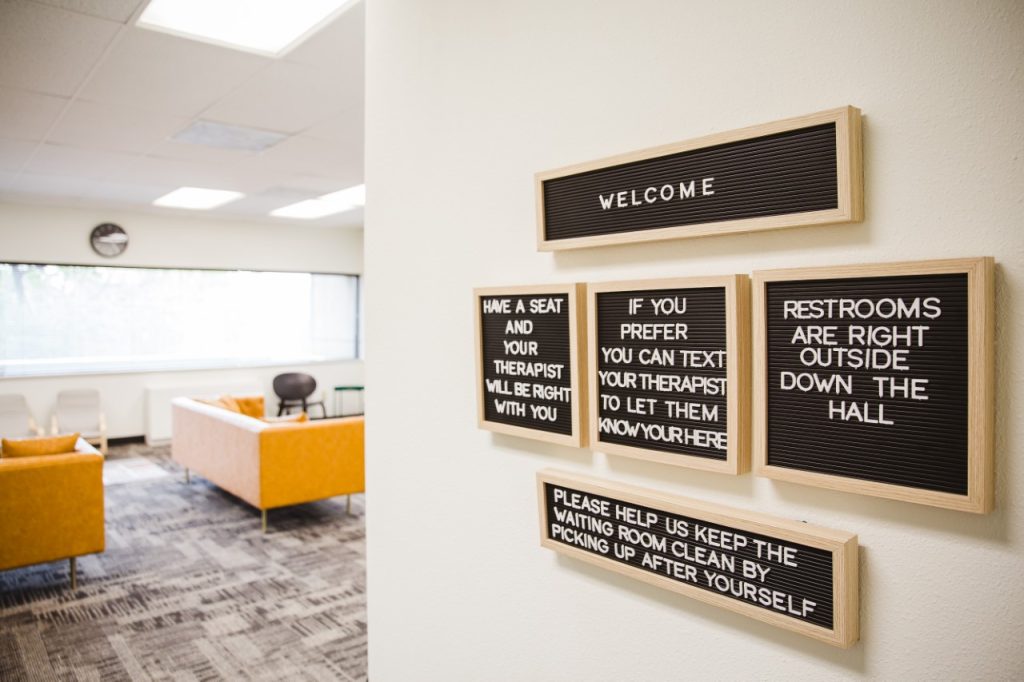 Stephanie appreciates the opportunity to flex that part of her brain and embrace teaching in a less traditional way. "Solo practice is great in the independent aspect, but I always felt that I wanted more of a team feel," she says. "Putting all those things together is really a dream."
Over her years in practice, she has seen a growing and positive focus on mental health and therapy. "I'm thrilled that it is talked about so much more," Stephanie says. "It seems like it's so much more widely accepted and understood that it's important."
Now, "there's a wider range of people who are coming to therapy," she says. "When I first started, having someone as an elderly client was really unheard of. But now we see couples who are elderly and they're coming in for couple's therapy. They see it is beneficial, which is fabulous."
Anyone can benefit from therapy, she says, and through self-help practices such as meditating, journaling and mindfulness. "If you've never done therapy, it's a great experience and something that is always valuable even if you don't know exactly why you're starting," she adds. "That process will unfold to you as you're going along."
Stephanie's introduction to therapy was at Fresno Pacific. As she thought about switching her major, she signed up for therapy on campus—figuring she should experience it if that was going to become her profession.
Attending Fresno Pacific was a family tradition and it was always expected that she would follow in those footsteps. "I am so thankful that I did go there," she says. "Even though I was from Fresno, it really did feel like I had a whole different experience from where I grew up (in Northwest Fresno)."
She made the most of her years at Fresno Pacific, living on campus and taking part in all sorts of social activities with a great group of friends. Her husband is also an alumnus and they married during spring break of her senior year.
Fresno Pacific allowed Stephanie to explore many different areas of study and professions before she settled on psychology. In fact, it was a brief stint teaching a lesson at an elementary school that demonstrated she wasn't on the right path, prompting a change in academic direction to psychology and therapy.
"I always wanted to be in a helping profession and the one-on-one or working with a family or couple felt more manageable to me than working in a classroom with 20 or 30 kids," she says.
Stephanie is grateful for all of her experiences at Fresno Pacific. Since graduation, she's worked as an adjunct professor at the university, served as a guest lecturer in a variety of classes and remained in contact with many professors.
"The relationship has always remained," she says, "but the role changes."
Stephanie was recently honored as one of Fresno's 40 Under 40. Read about it here.
Not receiving our monthly Alumni eNews to your inbox? Sign up here.