An Alum, an Idea and a Runaway Tamale
An Alum, an Idea and a Runaway Tamale
Virginia Cercado
2002 BA in Liberal Studies
2003 Teaching Credential
2010 MA in Curriculum & Teaching
Fifth Grade Teacher at Washington School
Lindsay Unified School District
In August 2015, FPU alum Virginia Cercado's first children's book will be published: The Runaway Tamale. As an elementary teacher for more than 12 years and an instructional aid for 18 years before that, Virginia loves children and reading. Here, she answers questions about her new book, reading, teaching, FPU and life in general.
Q:  Tell us about your new book, The Runaway Tamale.
A:  I am extremely proud and excited to have my very first children's book, The Runaway Tamale, published! This little story was inspired by a much loved classic tale, but with a little bit of a Mexican flavor that is exciting and unexpected. I have shared this tale with my students over the years with much success, and they appreciate the details of the culture we share. The book is currently for sale at Tate Publishing, however the official release date is set for August 25, 2015.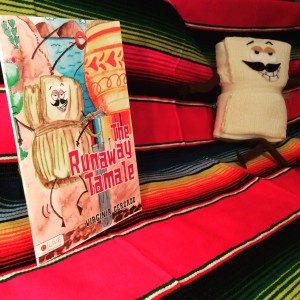 Q:  What inspired you to write it?
A:  I wrote The Runaway Tamale a few years back as a fictional narrative for my writing students. I wanted them to learn the process and see how easy it is to come up with a fictional character and use a narrative form to tell the story. I also wanted them to know that reading a lot of books that others write should inspire us as writers. It became a popular read-aloud with my students from kindergarten through eighth grade. Last year my daughter insisted that as a gift for her 16thbirthday, I was to find a way to publish my story.
Q:  How did you become interested in being a teacher? What do you like most about teaching?
A:  I was interested in becoming a teacher because I worked as an instructional aide for more than 18 years and loved to work with children. One day, I received a flyer announcing a recruitment of paraprofessionals in Tulare County and eventually I came to FPU.
What I like most about being a teacher are the rewards of our daily hard work. We set realistic and specific reading goals and then we can all see what achieving goals looks like. Reading lots of books is very important in my class since I am a reading teacher, and I am passionate about reading. I tell my students that in order to be proficient readers, they must read a lot. Once they discover the magic words offer, they will live many exciting adventures! Reading offers us the opportunity to feed our imagination with new ideas and expand our knowledge.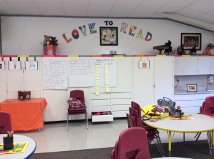 Q:  What has been happening in your life since leaving FPU?
A:  Since leaving FPU in the spring of 2003, I was hired as a kindergarten teacher with the Lindsay Unified School District where I just completed 12 years of service. In 2006, I decided to go back to FPU to earn my Master's Degree in Teaching and Curriculum as well as a Reading Certificate. I have also been an adjunct professor for the degree completion program at the Visalia Campus.
My life outside my work is dedicated to my husband of 32 years, Albert, and our three beautiful children: Anamarie, Joaquin and Gabriela. They have been the driving force behind my dreams of going back to school to get my teaching credential, my Master's Degree and venturing into publishing a book. I am passionate about being the best role model for my own children, and I want to offer them a better upbringing than my own.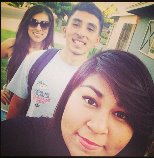 Q:  What is your favorite memory of FPU?
A:  I have many great memories from my time at FPU, however, one that stands out is the countless times I sat at a picnic table on the Bartch Hall lawn. This was my favorite spot to eat lunch or gather myself between classes. It was peaceful and seemed like eternal spring with the birds chirping overhead, squirrels scurrying to the nearest tree, and the breeze touching my face. I felt blessed to be part of FPU.