A Cool Business that Gives Back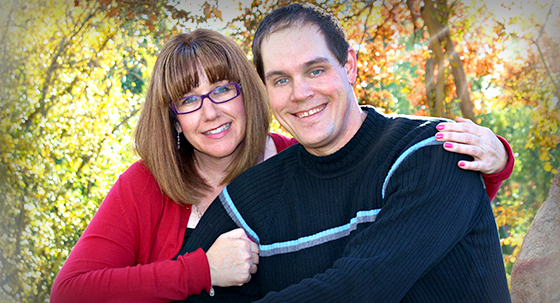 A Cool Business that Gives Back
Giving back is cool.
Joshua and Amy (Utley) Prieb operate Kona Ice of Southeast Fresno/Sanger with the intention of giving back to the community and Fresno Pacific University.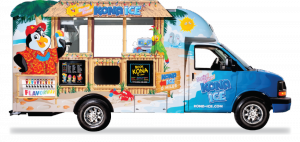 Kona Ice is a mobile shaved ice franchise that provides a blend of entertainment and gourmet frozen treats unlike any other in the area. But it's not just icy goodness: the company has a philanthropic commitment to the communities it serves. The Priebs are continuing Kona Ice's tradition by donating each year to local groups—particularly FPU.
Joshua Prieb attended Fresno Pacific from 1993 through 1996 before joining the U.S. Coast Guard in Cape Canaveral, FL. "My FPU experience was a great one. I met so many lifelong friends and was privileged to be a part of a great growing process in both my personal and educational life," he said. After his discharge, Joshua entered law enforcement, earning a degree with honors in criminal justice and joining the Cocoa Beach Police Department. He retired in 2011 and returned home to Fresno In 2012.
Among the friends Joshua reconnected with was Amy, who graduated from FPU in 1992 and completed a teaching credential in 1993. In 2009 she earned a Master of Arts in Marriage and Family Therapy from Mennonite Brethren Biblical Seminary (now Fresno Pacific Biblical Seminary). The couple married and combined families in August 2013. Amy now has a private practice with offices in both Fresno and Kingsburg and teaches adjunct for FPU and the seminary.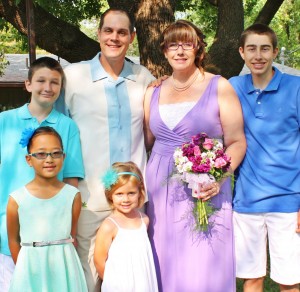 During their first years of marriage, Josh acted as the stay-at-home-parent. (Amy often commented that a former Coast Guard serviceman is an excellent choice for a household manager!) With all the children starting school this year, Josh wanted to return to outside work. Looking for something that would not only provide an income, but benefit southeast Fresno, Amy came across Kona Ice.
After purchasing their franchise, Joshua and Amy immediately decided to support FPU. They have committed to come to various events, including sports contests, student life functions and many others. "Being alumni of FPU and finding a way to give back to the foundation that is FPU is a great reward for us and provides a sense of satisfaction knowing that we can assist Fresno Pacific in fundraising, even if it is on a small scale," said Joshua.
Nationwide, Kona Ice has donated more than $21 million dollars to community-based organizations during the past six years. "Joshua and Amy share our passion for giving back," said Tony Lamb, founder and president of Kona Ice, who created the concept after witnessing the fear in his daughter's face during a visit from an old rusty ice cream truck. "We want to engrain Kona Ice into the fabric of the towns where we live, work and have families. Returning a portion of what we earn back to the groups helps ensure that they continue to make a positive impact on the lives of our friends, neighbors and family members." Franchisers give back 20 percent of the proceeds from each event they book.
One response to "A Cool Business that Gives Back"