David Saelee: Current Student Highlight
David Saelee: Current Student Highlight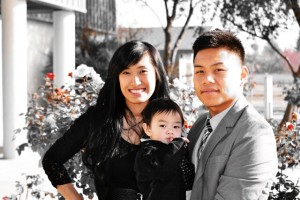 David currently works in Fresno at the Fresno County Probation Department. He is keenly aware of the hope and love of Jesus needed with people who have made wrong decisions and have chosen to detach themselves from a life of drugs, crime, and hopelessness. He was convicted to go back to school in the field of marriage and family therapy, to grow as a person and to further God's Kingdom by ministering to his neighbors in the Central Valley.
David attends the Visalia center part-time, while he continues to work full-time. This has not been an easy task, but David highly values his support network: his wife and family, his classmates, professors, and his church community. He has heard the many reminders from classmates and professors, and his church community. He has heard the many reminders from classmates and professors to invest in self-care to avoid burn-out, so he spends time with his family daily, takes road trips, continues his devotional time and serves on his church worship team. He finds his grounding and peace in Christ, service and family.
David states, "the community of professors, advisors, staff and students at FPU have made my transition into graduate studies so much better than I could have ever imagined. I thank God for that. Having the opportunity to attend chapel at school in the middle of my work day and getting to know my professors personally has helped me to understand that I'm not just getting a degree, but growing alongside others in the community who also look to serve with their careers." David is thankful for the community of students who surround him, invest in him and check in on him. He utters familiar words to many of us alumni, "There's no way I could have made it without them."
David just finished his first semester and is not quite sure where God will take him, but he is being equipped through seminary to further help his clients as he has learned to become a mirror, showing accurate empathy. David looks forward to continuing his journey in the program, allowing God to work in him and through his right alongside his peers and profs.