Taking Stock on the Voyage to Shalom
Taking Stock on the Voyage to Shalom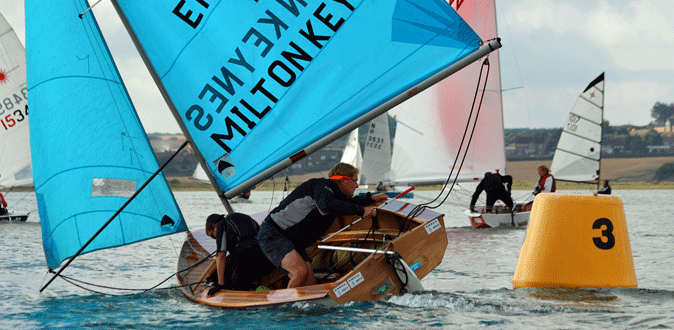 Among experiential learning practitioners, the repeating cycle of action, reflection and application is crucial to inaugurate transformation in individuals. You engage in meaningful work, you wrestle through the complexities and benefit from the epiphanies that work engenders, and then you integrate the lessons into your life. This is no less true for institutions. Summer is a time when the FPU Center for Community Transformation takes stock and reflects on what God has done through our actions/work in the previous year, to see God's Kingdom come and his will be done. We then adjust or strengthen our plans accordingly and move ahead with new wind in our sails. As we reflected on the actions we took this year, we realized we achieved some pretty special markers as we race on the open sea of Central Valley challenges:
The CCT has now helped to catalyze more than 50 social businesses that are addressing community problems and accomplishing common good objectives. They are performing at more than double the national business start-up success rate. Our program is called Spark Tank: Marker: Fifty churches and individuals are cultivating new ways of catalyzing transformation in a sustainable way that is less dependent on charity.
We have now trained more than 130 Faith & Finances facilitators and are on track to hit 150 this fall. They are working with low-income people to stabilize their finances. Marker: Hundreds of families being liberated from slavery to payday lenders, and hundreds of Fresno families better able to provide for themselves.
We have now trained 44 sole-proprietors, many of them with barriers, in starting their own small businesses to provide for their families. Twenty-eight have begun operating. The program is called Launch Central Valley. Marker: People who couldn't get hired because of their past now have opportunity to change course and work toward their dreams.
We have now trained more than 100 Spanish-speaking leaders in a year-long ministry curriculum focusing on community transformation skills and current classes have a waiting list from leaders throughout the valley. Marker: Churches in the Valley are learning to turn their attention toward their communities, infusing new momentum for discovering what it means to be the church in this context.
We just completed three years of a human trafficking data project coordinating data from 26 agencies in Central California that serve victims and survivors or protect youth. Marker: Valley agencies now have the data they need to make hiring, service and other decisions to better serve victims and survivors of trafficking.
We have trained more than 58 Valley churches in mental health resources to deal with the pandemic, and 64 more churches on how to bridge to a new generation. Marker:Nearly 97% of them are telling us that they are emerging with new skill sets to navigate the rough waters they are encountering.
We convened and coordinated the collaboration of the 26 inter-faith groups who advise the Mayor of Fresno through his Faith-Based Partnership Cabinet and cooperate on city projects. Marker: Institutions of good faith and good will are collaborating with each other for the common good and building appreciation across lines of ethnicity, culture and belief.
But reflection doesn't stop with just the specific actions we took, significant as they were; it extends to who we are as an institution, even an institution inside an institution. Here are some insights we've been given this year as to the part we find ourselves playing in the community, and in the lives of students.
We are routinely told by community members and high-level leaders that we function as an R&D division for the university, putting legs on its commitment to engage the cultures and serve the cities. Marker: The students involved in our program are getting real-world tastes of both the complexities and the innovations that are part of ministry in the city, and taking an active part in evaluating what works.
Local community benefit organizations (CBOs) increasingly depend on the CCT for consultation and leadership in carrying out their transformational agenda, inviting us onto their boards and including us in their collaborative plans. Marker: Many of them employ students in Fresno Pacific Biblical Seminary's M.A. in Community Leadership and Transformation, giving these students a pathway for developing their CBO careers.
Leadership Foundations International has asked the CCT to take the lead in a coalition of six cities across the nation, each submitting a proposal to the Small Business Administration for community economic development efforts. Marker: We have five local partners in this project should it be approved, and the outcome will be greater financial stability for the vulnerable of our cities and beyond. In this process we have become both a source and symbol of transformation in the Valley.
Students tell us that we are focusing on the very issues their parents are struggling with: equity, financial pressure and instability, housing justice, neighborhoods of neglect. Marker: Students tell us we are a source of hope, and one more example that the university cares about the forces shaping the lives of their families.
National stature: One national foundation has seen our work, and as a result, invited us into their national leadership cohort, investing thousands of dollars in developing the organizational capacity of the CCT. Another foundation has funded the essential work of the CCT for five years. Marker: The role of the university and seminary has been elevated, and is in a better position to strengthen the leadership ecosystem in our valley.
So what's ahead? It's a big, turbulent ocean and our boat is modest. But with new wind in our sails (i.e., lessons learned from experience this year, new momentum in community participation, new funding and training resources, and our inclusion in local, regional and national leadership circles) we expect God to continue to transform our vessel so we can continue to have a transformative effect on things that contribute to shalom in our Valley. We will sail ahead so that God's Kingdom come and God's will be done in Fresno and our region, as it is in heaven.