The Almighty has His Own Purposes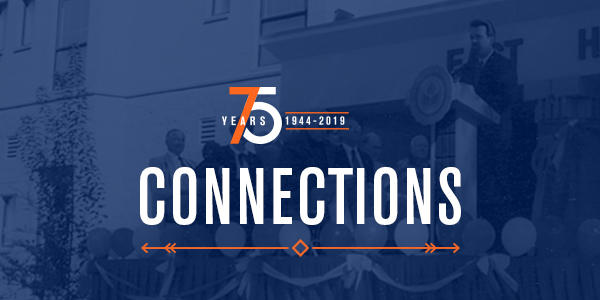 The Almighty has His Own Purposes
Let me be very honest. My presidency at Fresno Pacific was not what I expected it to be, and I was as much relieved as disappointed when it ended three years later. I urge you to read my reflections all the way through, however, for there is a redemptive ending!
My service as president of Fresno Pacific University began in the summer of 1997. The Fresno Pacific Idea caught my attention and played a prominent role in attracting me to the school. It clearly set forth the foundation, mission and vision for the institution which I found compelling. I was the first president at FPU, I was told, who had chief executive experience at another college. I am not sure whether that helped or hindered me, but one thing I learned very quickly was that what goes over well at one institution may not be received enthusiastically at another. Each campus has its own culture and climate, and a one-size presidency does NOT fit all.
Before arriving at FPU, I had been president for six years at another church-affiliated institution in the upper Midwest, where I had no previous background with the sponsoring denomination. The same held true for my presidency at FPU. Board leadership expressed it was time for "new ideas" and "fresh perspectives" and while being a biblical Christian believer was required for the job, a Mennonite Brethren background was not. My wife and I joined a Mennonite Brethren Church and found ourselves more at home with much of the MB ethos than we had expected. However, at the university, I was sometimes reminded that my way of doing things was not the Mennonite Way. Some faculty wanted open discussion and consensus on delicate personnel issues which I felt required privacy. I was perplexed by other perceived Anabaptist "values" such as the president not having a designated parking space on campus, which meant I wasted considerable time hunting for a place to park after returning to campus on university business. Egalitarianism has its place, but at FPU top administrators' salaries were limited to a formula based not far above the faculty salary schedule, which hindered recruitment for some positions. Furthermore, there was no "rank" given to faculty—they were all "professors." Part of my task was to bring FPU more in line with widely accepted, "coin of the realm" university practices, at which I was rather unsuccessful.
I became aware that while the institution had changed its name from Fresno Pacific College to Fresno Pacific University in early 1997, there was a lack of clarity, and a plethora of opinions, as to what that really meant in terms of who we were and how we should operate. I learned in my first week on the job that the financial surplus I had been told would exist at the end of the 1996-97 academic year had turned into a sizeable deficit that required immediate action. In fact, our chief financial officer informed me that we might not be able to meet payroll obligations at the end of the month. Thankfully we squeaked by, but at the cost of late payments to some vendors. To make matters worse, our enrollment in the fall of 1997 was less than projected. I learned what I already knew—the tighter the budget, the more difficult campus politics is likely to become and the more the administration can expect criticism.
In spite of the challenges mentioned above, which could be considerably expanded, I thank God for the call to come to Fresno Pacific, and to use my limited abilities to move the university forward in some positive ways. I found the FPU faculty to be very proud of their institution, and very committed to the Christian faith, first-rate scholarship and the interests of their students. I came to appreciate the inclusive environment at FPU when it came to our student body, as long as they knew that they were enrolling in a Christ-centered educational institution. I believe the university's financial future was made more secure by the expansion of degree completion programs serving working adults, which I first introduced to FPU in the late 1980s while at another institution. I took on a faculty role for one year following my presidency to design and implement the Bachelor of Arts in Liberal Arts degree completion program, which eventually became the university's largest academic program. From 2001 to 2006 I served as a full-time faculty member at Fresno State, but I missed the Christian academic environment and was pleased to accept, in 2006, an invitation to return to FPU as a professor of history assigned to the very liberal arts program I had helped design. I continue to be a full-time member of the faculty to this day.
I appreciate what FPU has become—a major educational player in the Central Valley and beyond, noted for academic excellence, community involvement and Christian values and witness. We have kept the best of our faith and traditions, while discarding less productive practices and making progress in important areas such as academic expansion and excellence, community outreach and diversity. I believe the best years for FPU are yet ahead. I love being a faculty member at this amazing institution. I have never felt more at home professionally, nor more certain of God's call on my life. To God be the glory!